Kimpton Maa-Lai Bangkok is inviting you for a new tempting dining and staycation experience. We know it has been a while since your last bite of Bar.Yard amazing grills or your last delight of Ms.Jigger top notch dishes. We've been told how much they have missed us and we miss them muchly too!
So we are crafting the new package called "DINE/Cation" where guests stay completely safe with a room upgrade to the next category with complimentary breakfast, and can savor their favorite menus chosen from Ms.Jigger or Bar.Yard.
Starting from THB 5,000++ a night for a Deluxe room, upgraded to a spacious 77-sqm Premium Room. Guest can choose to dine their dinner with a 3-course Italian set dinner curated by Chef Danilo Aissa from Ms.Jigger or a Latin American set dinner curated by Chef Lamberto Valdez from Bar.Yard. Both set menus are pairing by our talented Beverage crew with a choice of booze or alcohol-free.
Keep your #KimptonMoments on-going with the Kimpton hallmarks, like morning kick-start and evening social hour, also included. Your paw friends can also join you on this staycation at no extra fee.
The package allows you to book and stay from 15th July 2021 till 31st August 2021.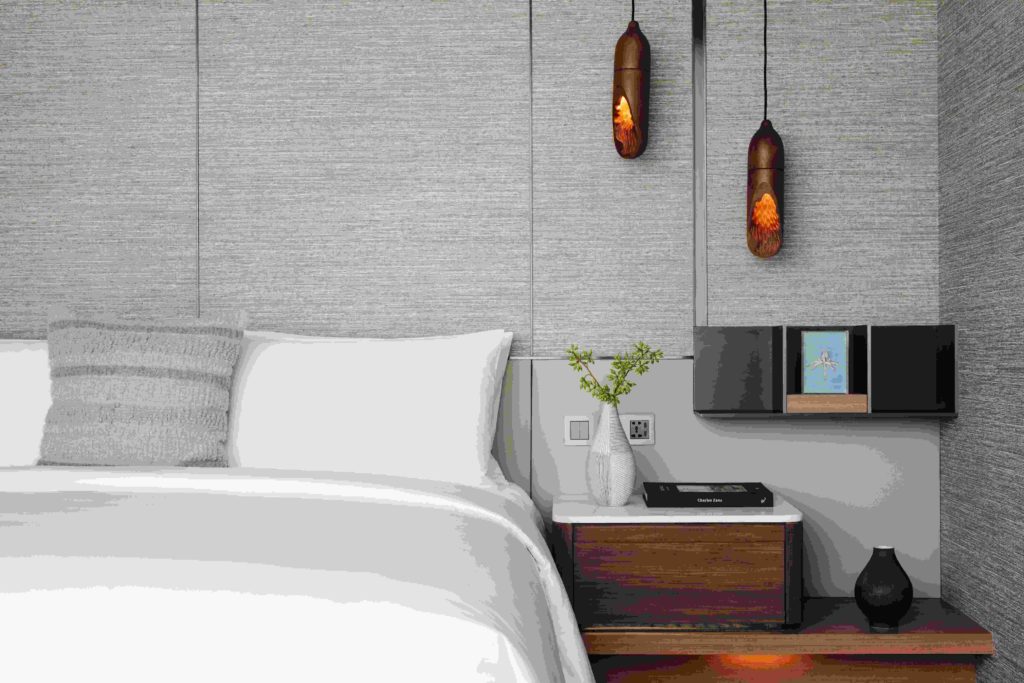 DINE/CATION STAYCATION PACKAGE
An accommodation of Deluxe room starts from THB 5,000++ per room per night.
Guarantee upgrade to next room category.
Daily breakfasts at Stock.Room for 2 persons.
Check-in at 3:00 p.m. and late check-out at 3:00 p.m.
A choice of set dinner from Ms.Jigger or Bar.Yard with pairing beverage. The menu must be confirmed once making the booking.
Advance request for pet amenities is required within 72 hours prior check-in date. 
Complimentary Kimpton Hallmarks of evening social hour and morning kick-start. 
Complimentary WIFI access at hotel public area and guestrooms.
Book periods: 15 July 2021 – 31 August 2021 
Stay periods: 15 July 2021 – 31 August 2021 
PACKAGE POLICY & RESTRICTIONS
The rate above is subject to service charge and government tax.

Additional terms and conditions apply.

Check out Kimpton pet policy and area of pet accessibility to assure you and your pet have great memories, fur-ever !
For swift booking, contact at +66 2 056 9999 or via the email [email protected]
Visit offers page: http://bit.ly/PRStaycationEN
Online Channel
Website : https://www.kimptonmaalaibangkok.com/
Facebook : https://www.facebook.com/kimptonmaalaibangkok/
Instagram : https://www.instagram.com/kimptonmaalaibangkok/