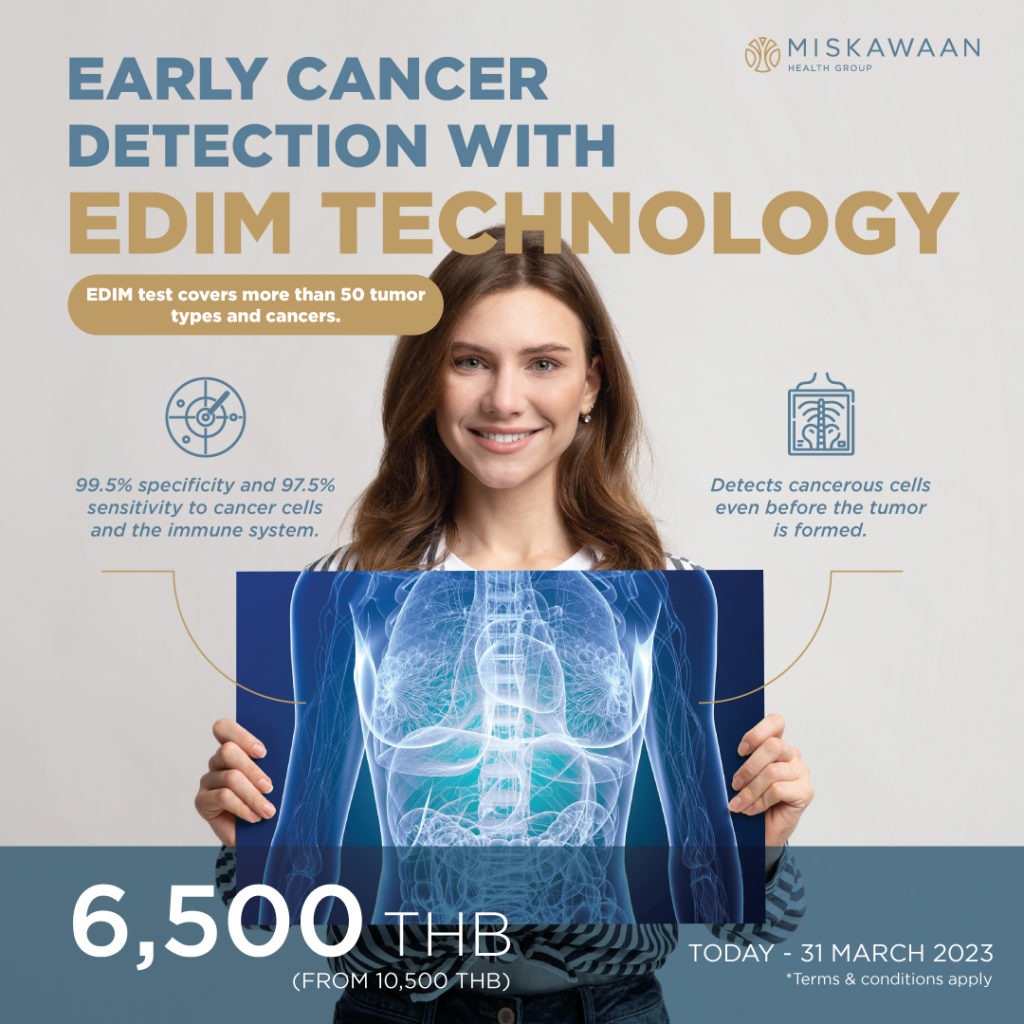 At the beginning of February 2023, the globe marked World Cancer Day.
Detecting cancer early can significantly increase the chances of successfully overcoming the disease. At Miskawaan Health Group we specialize in the prevention, treatment and rehabilitation of cancers and we use Epitope Detection in Macrophages technology, or EDIM – a disease-specific test capable of identifying more than 50 tumor types and cancers with 97.5% sensitivity and 99.5% specificity. No radiation, no contrast dyes and no side effects, just a simple blood test to give you peace of mind.
EDIM CANCER SCREENING: Advanced Diagnostics Tools at Miskawaan
Arrange your EDIM test with Miskawaan today for a special price of 6,500 THB(reduced from 10,500 THB). This value price is valid until March 31st, 2023.
Contact us on:
Gaysorn Tower or Koh Samui Location
Line: @miskawaanhealth
Email: [email protected]
Tel: +66 (0) 2-086-8888
Website: miskawaanhealth.com
#MiskawaanHealth #FunctionalMedicine #PreventiveMedicine #IntegrativeMedicine #Wellbeing #WorldCancerDay #Cancer #Longevity #earlycancerdetection