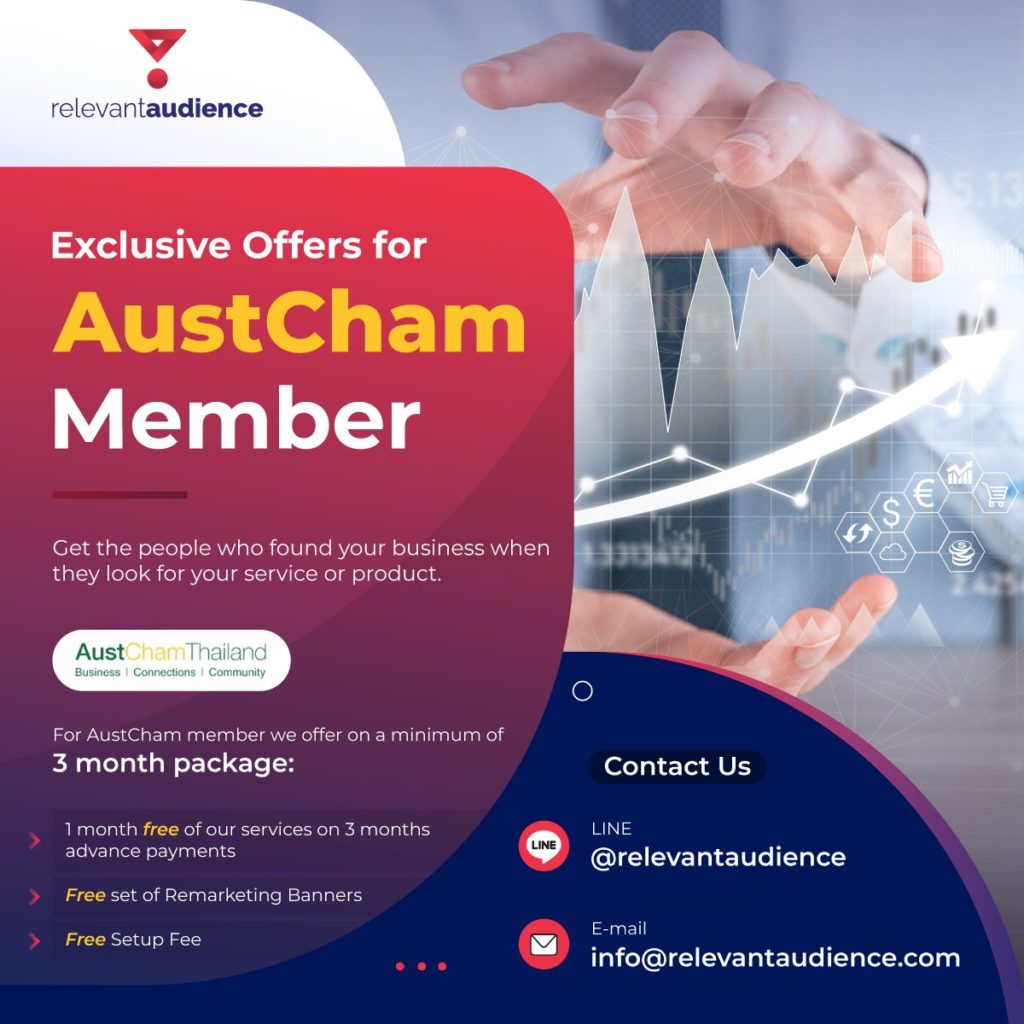 Get the people who found your business when they look for your service or product.
Are you making it easy for your possible customers to find you online when they are searching for it in Google? you might be missing the customers with higher interest in your products, those you are looking for in Google either paid or organically.
With Relevant Audience hyper targeted Search Ads campaign, our advice on your landing pages and tracking implementation you will get ROI back for your investment.
For AustCham member we offer on a minimum of 3 month package:
+ One month free of our services on three month advance payments
+ Free Setup Fee
+ Free set of Remarketing Banners
With no locking contract if you are not getting the results that should you can stop our services anytime.
Contact us at [email protected] or LINE: @relevantaudience.com
Relevant Audience, The Agency You Can Trust.