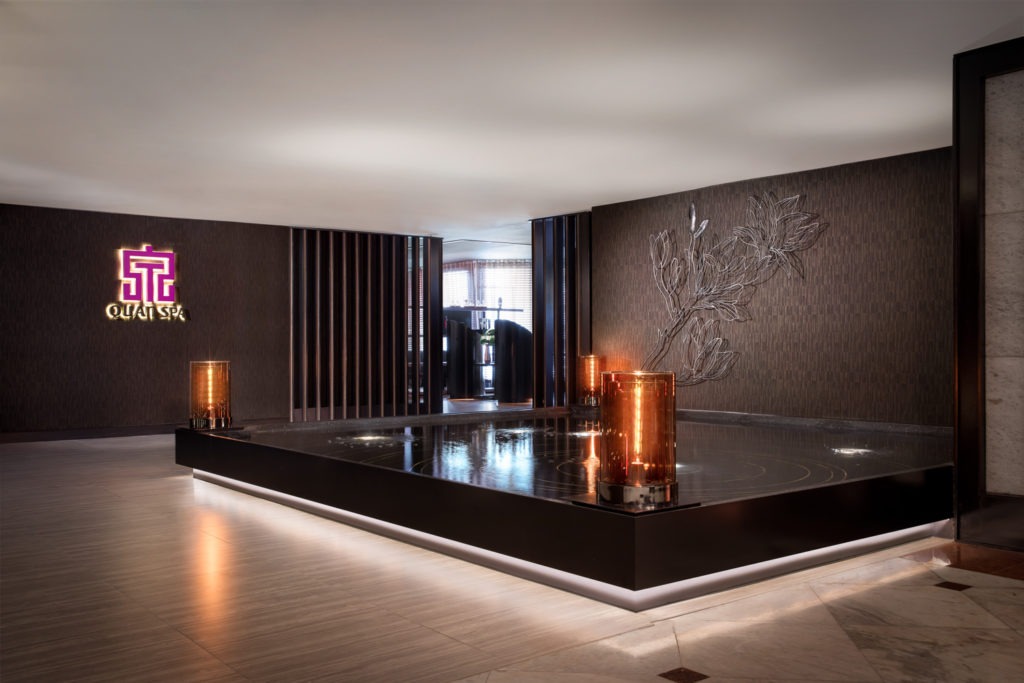 Quan Spa, the serene sanctuary at Bangkok Marriott Marquis Queen's Park, is inviting guests and local residents to "Fall Into Wellness" this October and November with a choice of soothing therapies. Available for singles and couples, these treatments combine ancient Asian wisdom with modern techniques and natural ingredients to ensure complete relaxation and rejuvenation.
The 150-minute "Love of Siam" therapy (THB 3,000 net per person / THB 5,900 net per couple) starts with a choice of natural body scrubs – rose, green tea, coconut, or jasmine rice – followed by a Siam Oriental Massage for total relaxation, refreshment, and renewal.
The 120-minute "Head to Toe by Quan" (THB 2,800 net per person) journey blends a blissful Aromatic Rose Oil Massage with a rejuvenating facial treatment to reawaken the senses, revive the body and leave the skin looking smooth and silky.
The 90-minute "Siam Oriental Massage" (THB 1,999 net per person) showcases the time-honored traditions of ancient Thai wellness to deliver a deep massage with aromatic oils to ease tense muscles, increase circulation, and boost the flow of energy around the body.
The 90-minute "Aroma Fusion Massage" (THB 1,700 net per person) harnesses the healing powers of essential oils to help guests on their journey toward total relaxation. Available for customers to choose 4 from different blends of oils.
Finally, the 60-minute "Acupressure Point Massage" (THB 1,600 net per person) combines rhythmic waves, gentle twisting, and deep stretching to aid tension relief, promote the balance of Qi energy in the body and induce an extraordinary sense of well-being.
Nestled on the ninth floor of Bangkok Marriott Marquis Queen's Park, in the heart of Thailand's vibrant capital city, Quan Spa is a sanctuary for the senses. Within this urban retreat, high above the city streets, guests can unwind in an atmosphere of pure tranquility.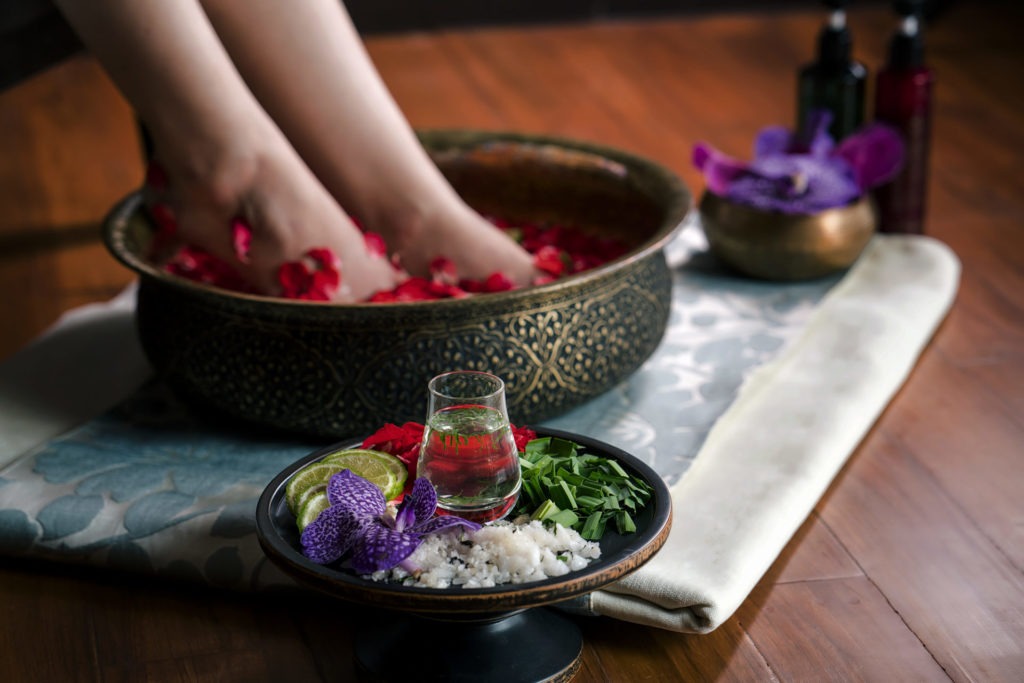 The "Fall Into Wellness" promotion is available daily from 11.00 to 21.00 hrs, between 1st October and 30th November 2022. For more information or reservations, please call 02 059 5832 or email [email protected]  or book via https://megatix.in.th/events/fall-into-wellness