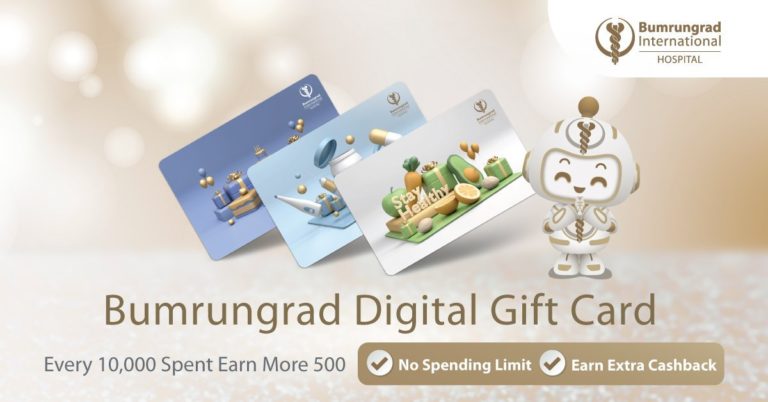 "Health is the greatest wealth." Show your loved one that you really care with Bumrungrad Digital Gift Card to fulfill every moment of life and encourage them to take care of their overall health and well-being.
You can choose your preferred design of the digital gift card to match with your special occasion. The digital gift card can be used as a cash payment for treatments or services at Bumrungrad International Hospital.
Select your preferred value
Bumrungrad Digital Gift Card offers a various value for you to choose starting from 1,000 / 5,000 / 10,000 / 50,000 / to 100,000 THB to match with your needs, and there is no limit on spending.
Every 10,000 THB spent you can earn more 500 THB. That means you can earn unlimited extra cashback depend on your spending amount.
Find out more: https://bit.ly/3wwWOQt
Purchase Digital Gift Card with your preferred value and design : Click here