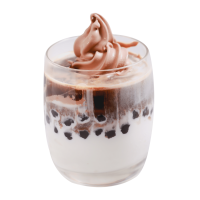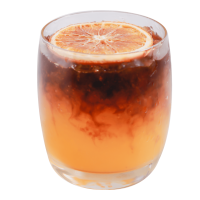 Get your "dirty" coffee fix or sip on a refreshing mocktail at Zing Bakery – now with a range of new drinks menu items to choose from.
Dirty coffee gets its name from the messy (yet rather artistic) appearance, with a shot of dark espresso poured over cold milk and cream, served in a see-through glass.
For something even more unusual, go for our orange coffee (fresh orange juice and espresso), honey lemon coffee (fresh lemon juice, honey and espresso) or coconut coffee (fresh coconut juice and espresso).
We also have an indulgent "chocospresso bubbles" to pick, which is a concoction of white chocolate ice cream, dark chocolate ice cream, tapioca balls and espresso
These new additions are priced at THB 150++ each, available daily at Zing Bakery from 07.00 – 19.00 hrs.
We also run our Happy Hour from 18:00 – 19:00 every day from where it's Buy 1 Get 1 Free on all cakes and pastries.
With every food order, we guarantee that the chef, who prepared the food, is in perfect health. Additionally, we just received the "Amazing Thailand Safety and Health Administration: SHA" certification for meeting hygiene, health, and safety standards issued by the Tourism Authority of Thailand (TAT).
Should you have any questions or require additional information, please call 02-100-6255 or email [email protected].
Website: www.centarahotelsresorts.com/centaragrand/cgcw
Facebook: Centara Grand & Bangkok Convention Centre at CentralWorld
Instagram: Centaragrand_Centralworld