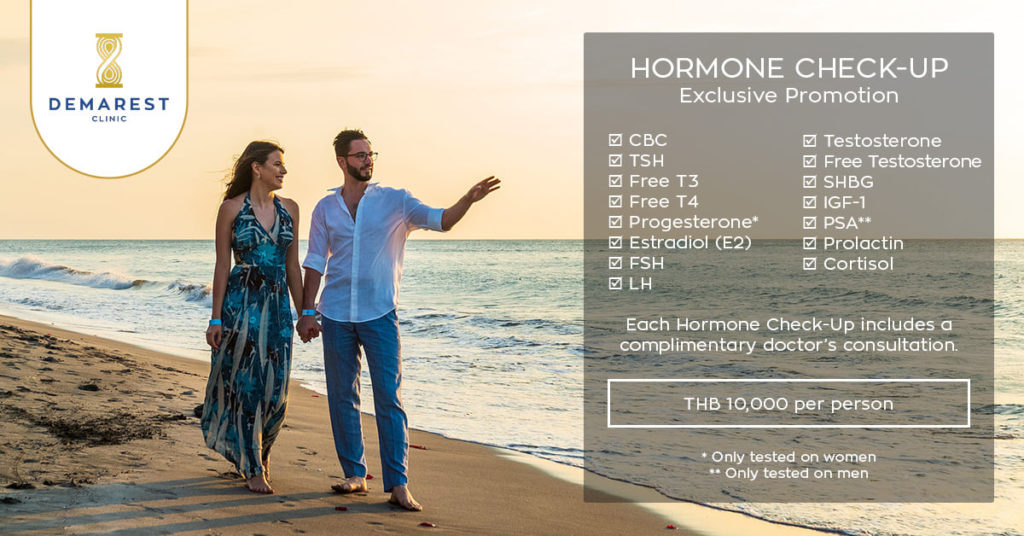 Hormone imbalances will happen at some time in everyone's life. Usually in the 40's and 50's in both men and women. Demarest Clinic has a Hormone Evaluation Program that can determine the specific imbalances in each person and a personalized treatment program that either boosts your own hormones naturally or replaces them for those who need it. Results are usually seen in the first 2 weeks.
If you are over 40 and experience any of these signs you may be a candidate for Safe Hormone Replacement Therapy:
✅ Low sex drive;
✅ Vaginal dryness and/or change in vaginal tissue;
✅ Fatigue and/or depression;
✅ Increase in body fat;
✅ Brain fog and/or memory loss;
✅ Difficulty retaining muscle.
To schedule an appointment at Demarest Clinic or speak to a specialist about Perimenopause, Menopause or the benefits of Safe Hormone Replacement Therapy, please message us directly or contact us at:
076 390 141