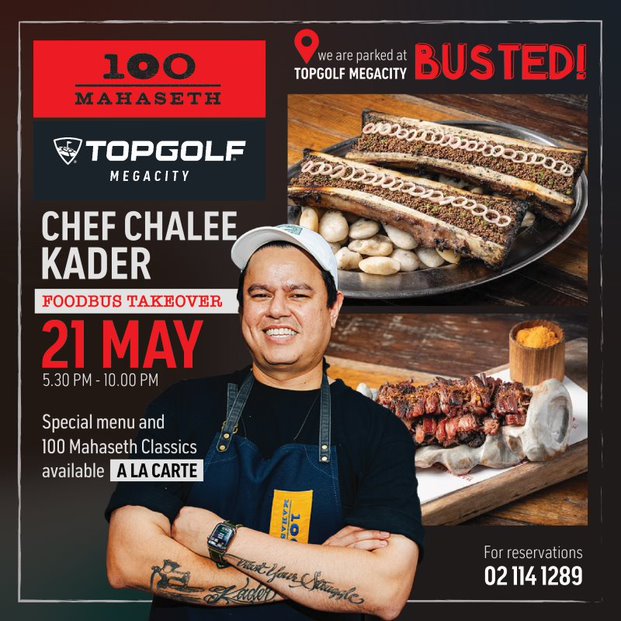 .
Join the ultimate foodie experience with Chef Chalee Kader at BUSTED
Foodies, are you ready for a gastronomic adventure? Join us for a special event with he renowed Chef Chalee Kader from 100 Mahaseth, as he takes iver the BUSTED Area of Topgolf Megacity on May 21st 2023. This is an event you won't want to miss!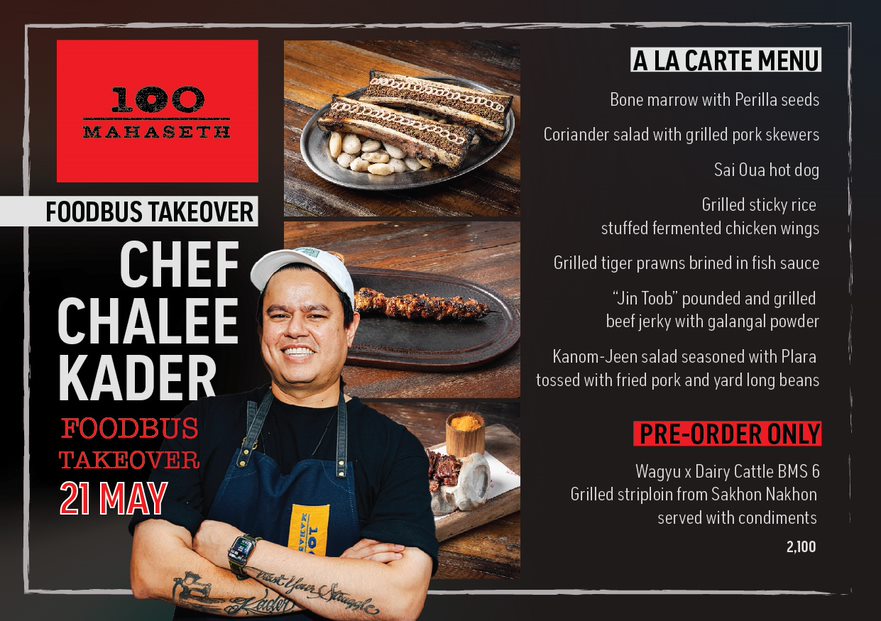 For this special occasion, Chef Chalee will be presenting his signature dishes from 100 Mahaseth in an a la carte menu format. You can savor all your favorite dishes from our menu, and order as many or as few items as you like. In addition, we are pleased to offer a special menu item exclusively for pre-order – the Wagye x Dairy Vattle BMS 6 Grilled striploin from Sakhorn Nakhon served with condiments. This dish is a true delicacy and is not to be missed. We invite you to come and enjoy our exceptional culinary experience.
Advance reservation is required, please call 02-114-1289
More information: https://topgolfthailand.com/join-the-ultimate-foodie-experience-with-chef-chalee-kader-busted/