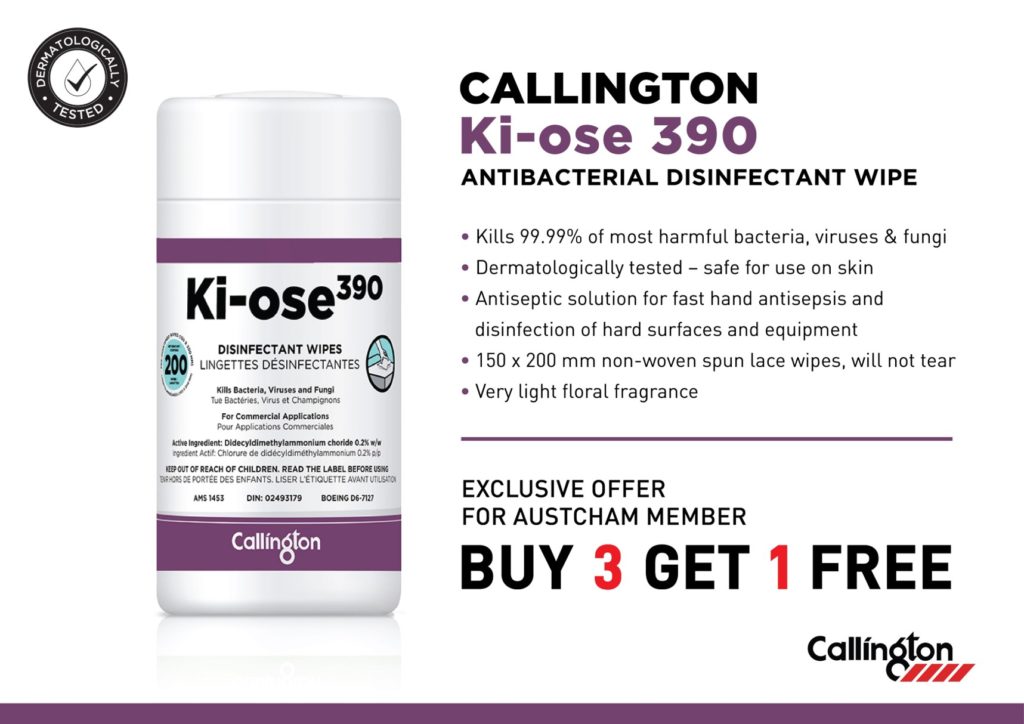 Callington Ki-ose 390 is a high-performance disinfectant and cleaning wipe for all hard surfaces. It provides broad spectrum disinfection in industrial, institutional, hospital, aerospace and household settings.
Approved for use on communication systems, telephones, oxygen masks, headphones, headsets, and other tools and equipment.
Callington Ki-ose 390 has been tested against strict aviation material standards, and will not harm or damage fabrics, plastic, metals, rubber or other surfaces.
For more information:
Callington (Thailand) Co.,Ltd.
Tel : Khun Kodchaporn 064-6262298
E-mail : [email protected]
Website : www.callington.co.th