Kimpton Maa-Lai Bangkok is thrilled to welcome you back and to the best happenings in September. The lifestyle-driven hotel continues to adapt its dining menu to spice up the community's delivery routine. To make the at-home and in-office dining an extraordinary experience, Kimpton brings new and novel flavor combinations to the table. Start with something special with Kimpton Big Dogs for all hotdogs fans. Then immerse yourself in good times during lunch at Ms.Jigger. After creating tasteful memories, one can rest and make a self-care plan at amaranth spa by HARNN. Or shop till you drop with our surprising 09.09 deals.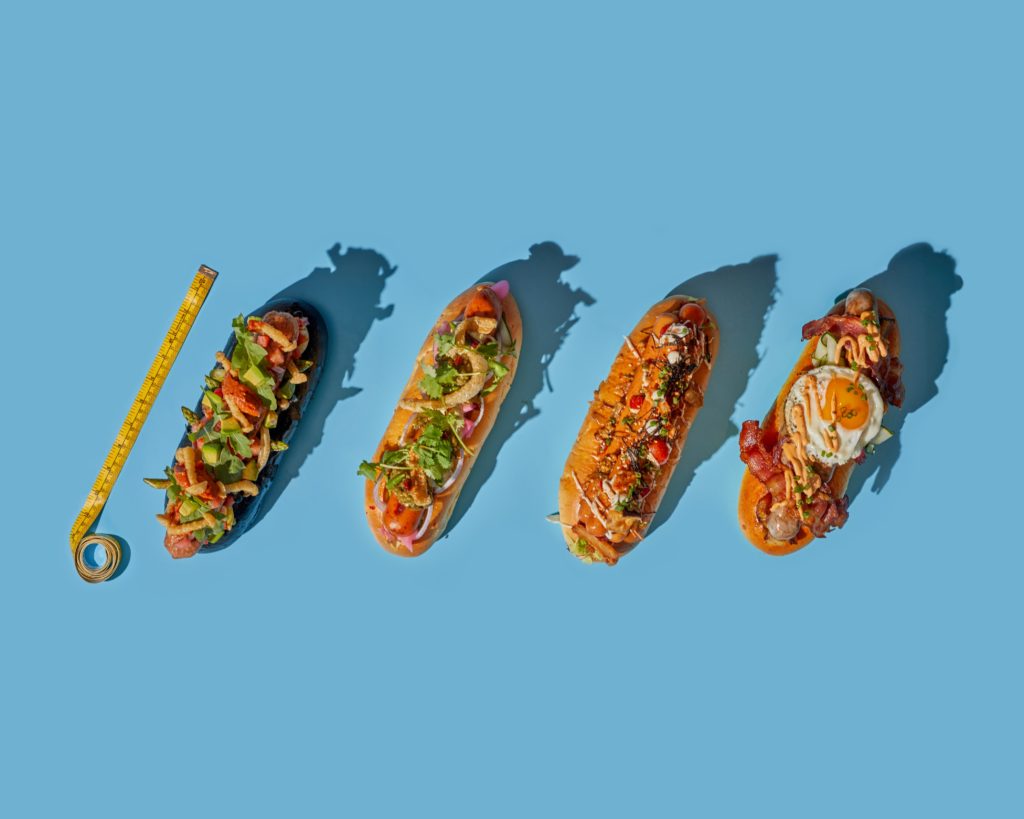 Kimpton Big Dogs: The Crazy & The Wild
CRAFT brings the plus size hotdogs to Bangkok with four distinct flavors, all sizable enough to serve two people. The Very Hot Dog stars a Northern Thai sausage between a coriander chili bun, topped with green chili and pickled cucumber. Almost like a burrito in hotdog form, the El Mexican highlights chorizo among refried beans, chipotle, and a sunny side up. Like the city itself, the New Yorker has a mix of influences, from roasted eggplants to spicy nori to fried chicken. The Vegan showcases a plant-based sausage and charcoal bun with creamy avocado, succulent shimeji mushroom and salsa.
All hotdogs served with a portion for 2 persons.
1 Hotdog at THB 390++
2 Hotdogs at THB 700++
4 Hotdogs at THB 1,248++
CRAFT: open daily from 7:00 a.m. – 8:00 p.m.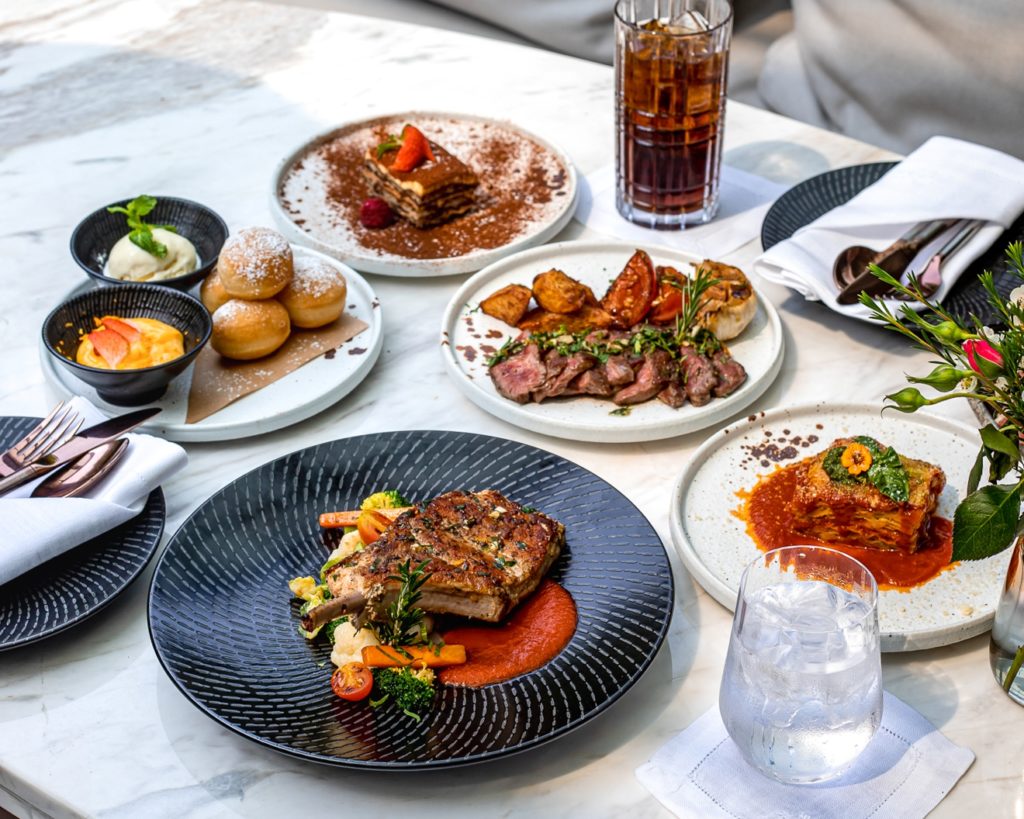 Ms.Jigger: Weekday Lunch
Welcoming you back to our friendly host, Ms.Jigger proudly presents a three-course lunch set (THB 890++) that is to be savored on weekdays from 11:30 a.m. to 2:30 p.m. The menu allows guests to mix and match starters, mains and desserts to curate the best combination for unique tastes. To name a few highlights: traditional eggplant parmigiana, marbled wagyu steak with roasted vegetables and everyone's beloved tiramisu imbued with Baileys Irish Cream.
Ms.Jigger: open daily from 11:30 a.m. – 8:00 p.m.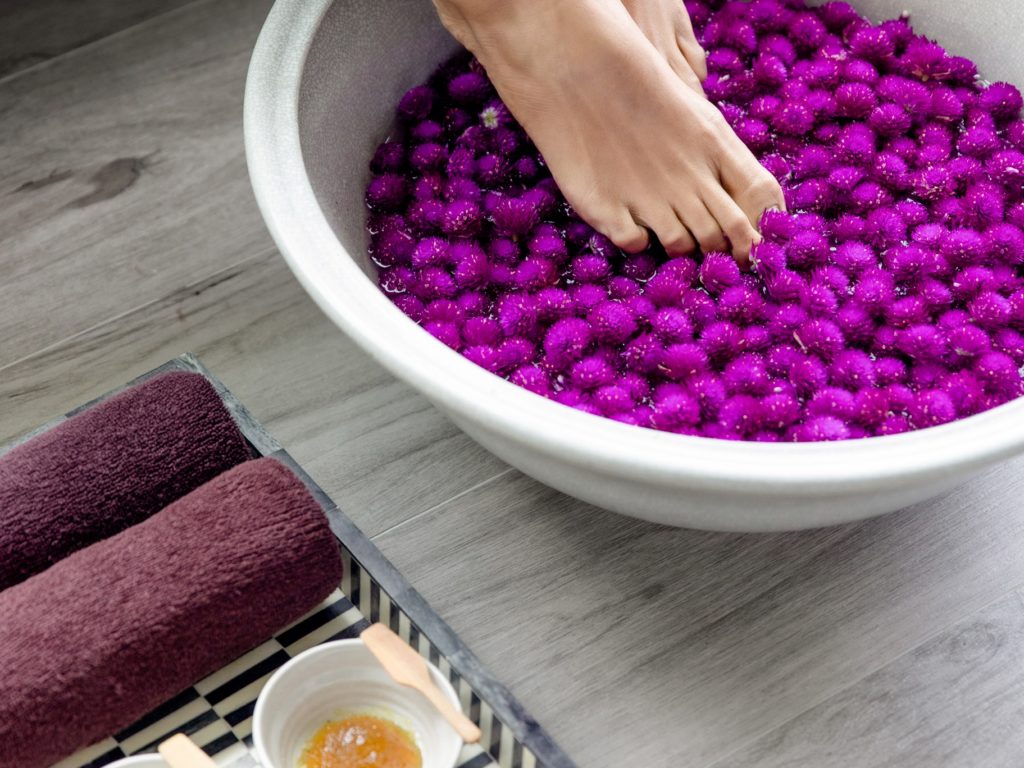 SPA DAYS ARE BACK!
Join us to celebrate one-year anniversary of amaranth spa by HARNN and we think there's no better way to celebrate than with specials! As a way to thank you, our beloved clients, we are offering gifts and offers all month long. Wave goodbye to your stressful day with our 60-minute foot reflexology with your choice of HARNN lotion collection THB 999++
amaranth spa by HARNN: open daily from 10:00 a.m. – 8:00 p.m.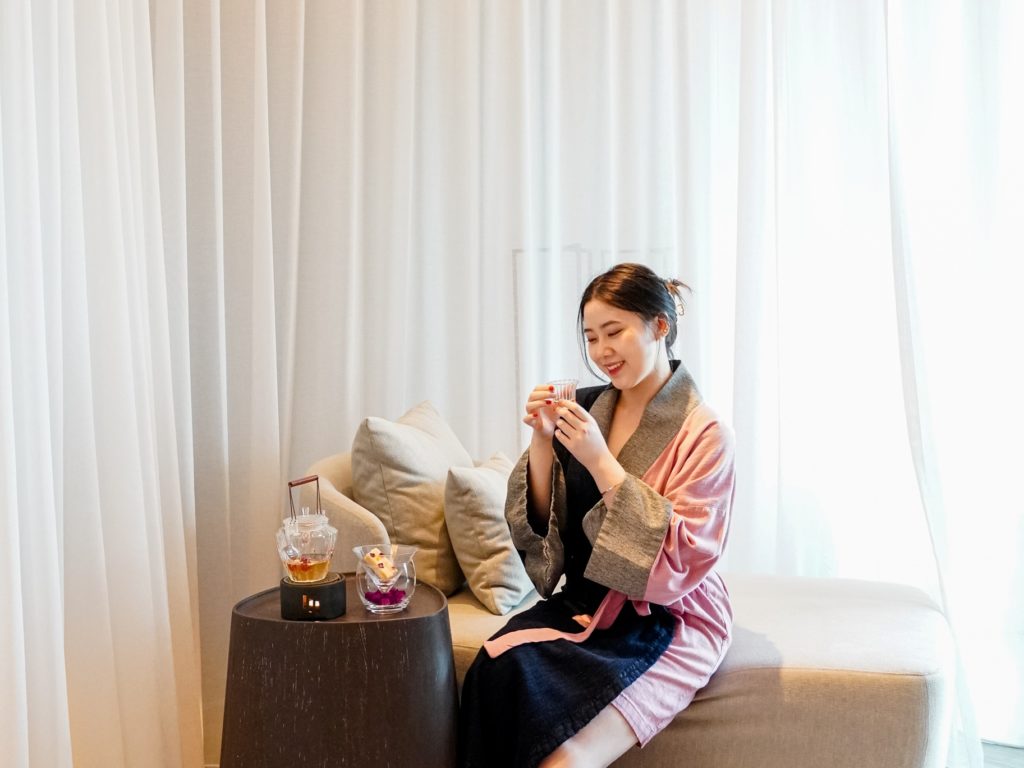 Flash.Sale 09.09
Never miss the lucky days for lucky deals with our flash sales 09.09, only from 7-13 September 2021. Follow our website at http://bit.ly/PRKimptonEN for flash sales.
Are you a fan of Negroni? At Kimpton Maa-Lai Bangkok, we celebrate one full week from 13-19 September 2021 with a staycation and in-room dining at just THB 8,339- per night. First we upgrade your stay to Junior Suite (108 sq.m.) and spoil your palette with evening social hour with Negroni, and special sharing set dinner curated by Chef Danilo Aissa with Negroni crafted cocktails (served in guestroom). The next day you will enjoy breakfasts for two at Stock.Room plus late check-out till 3:00 p.m.

Stay periods from 13–19 September 2021.
and get a complimentary connecting Deluxe Room, total of 4 persons (2 persons each room), plus breakfasts and dinner sharing set and drinks with a choice of Italian menu from Ms.Jigger or Signature platter from Bar.Yard. Both rooms entitle late check-out till 6:00 p.m.

Stay periods from 13 September – 31 October 2021.
Never miss your breakfast! Stock.Room is back to dine for breakfasts at THB 600- per person (from THB 883-). The offer is available for weekdays from 6:30 a.m.–10:30 a.m.

Voucher is valid from 13 September – 31 October 2021.
Lunch with Ms.Jigger

Enjoy exclusive weekday 3-course set lunch (from 11:30 a.m.–2:30 p.m.), curated by Chef Danila Aissa at THB 888- per set (from THB 1,500-) inclusive of a choice of coffee or tea.

Voucher is valid from 13 September – 31 October 2021.
Keep Up Your Routine

Miss your workout? No problem. Grab the deal of Buy 1 Get 1 Free for Personal Training session, two vouchers at THB 2,200- (from THB 4,708-) with a choice of yoga, thai boxing, MMA or weight training.

Voucher is valid from 13 September – 12 November 2021.
Spa Membership Value Deal

Get your beauty perfect back – we've got you covered. Enroll for amaranth spa by HARNN "Off-Peak" Membership at THB 15,000- (from THB 40,000-)

4-month membership validity

Available to use Monday-Friday from 10:00AM – 5:00PM

10-hour spa credit of 60-minute HARNN treatment

10% OFF for HARNN retail products

15% OFF for Biologique Recherche treatment

15% OFF for food and non-alcoholic beverages

Complimentary parking at the Hotel up to 4 hours

Voucher is valid from 1 October 2021 – 31 January 2022.
For further details, please contact us on +662 056 9999 or email info.kimptonmaalai@ihg.com
Visit offers page: http://bit.ly/PRKimptonEN
Online Channel
Website : https://www.kimptonmaalaibangkok.com/
Facebook : https://www.facebook.com/kimptonmaalaibangkok/
Instagram : https://www.instagram.com/kimptonmaalaibangkok/