(05 April 2022 – Bangkok, Thailand) – April is truly the month of celebration and auspicious meaning. Here in Thailand (and several countries in Southeast Asia), mid-April is the traditional new year – a time of grand celebrations, new beginnings, blessings and family reunions. The same month is also when Christian communities around the world celebrate Easter or the resurrection of Jesus that symbolizes rebirth, abundance and joy. Kimpton Maa-Lai Bangkok, the stylish boutique hotel located amidst the green lungs of Bangkok, is taking April celebrations to the next level with series of special treats and offerings across all outlets. Come let your hair down and have fun with us!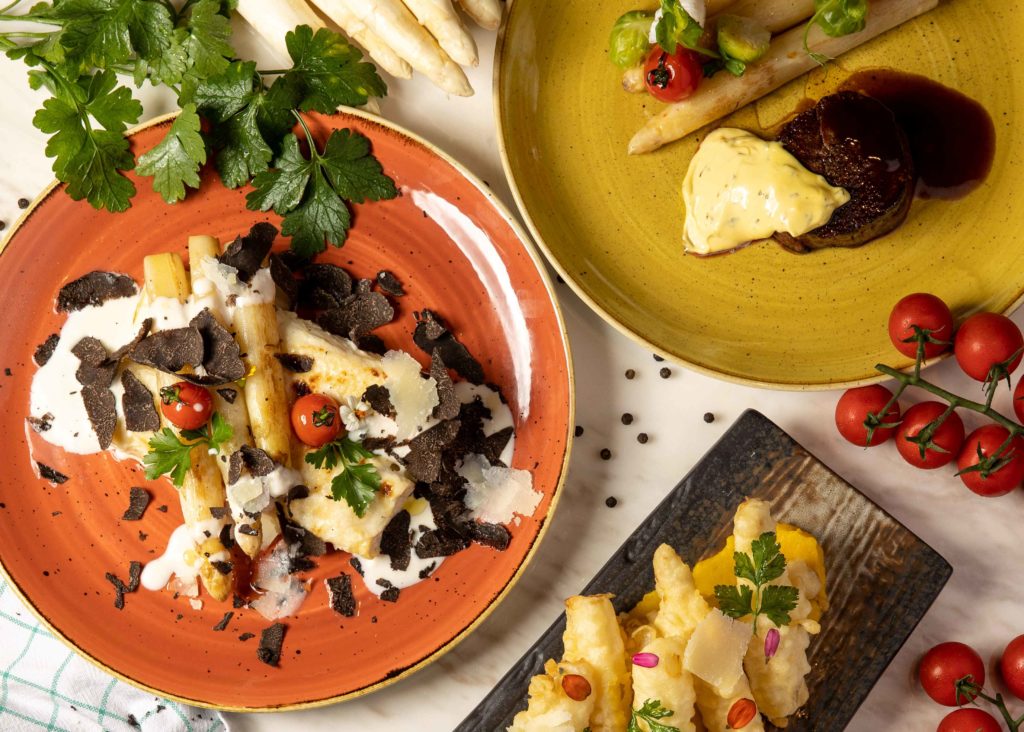 Delicious white asparagus dishes at Ms.Jigger
What comes with April and the beginning of spring? White asparagus! Famed Italian chef Danilo Aiassa is using this seasonal specialty that is loved for its mild and delicate taste to cook up and please asparagus lovers. Available for 10 days only between 22 April 22 to 1 May, the special a la carte menus include white asparagus tempura with white asparagus soufflé and pumpkin cream, homemade cannelloni filled with white asparagus and black truffles, white asparagus risotto with pan-fried foie gras, beef tenderloin with white asparagus and bearnaise sauce and a few others.
Ms.Jigger opens daily for lunch and dinner from 1:30 a.m. until 2:30 p.m. and 5:30 p.m. until 11:00 p.m. on weekday and from 11:30 a.m. – 11:00 p.m. on weekend. Reserve your table at 02 056 9999 or email us at msjigger.kimptonmaalai@ihg.com.
Visit offers page: http://bit.ly/PRKimptonEN
Website : https://www.kimptonmaalaibangkok.com/