Kimpton Maa-Lai Bangkok, the stylish boutique hotel amid the green lungs of Bangkok, heralds the month of March with a string of special offerings, from oh-so-pretty baked goodies at CRAFT, creative new dishes and drinks at Ms.Jigger and Stock.Room, Latin-laced evenings and sensational paellas at Bar. Yard plus an exhilarating art installation and seriously attractive staycation deal, well, because there's so much to celebrate!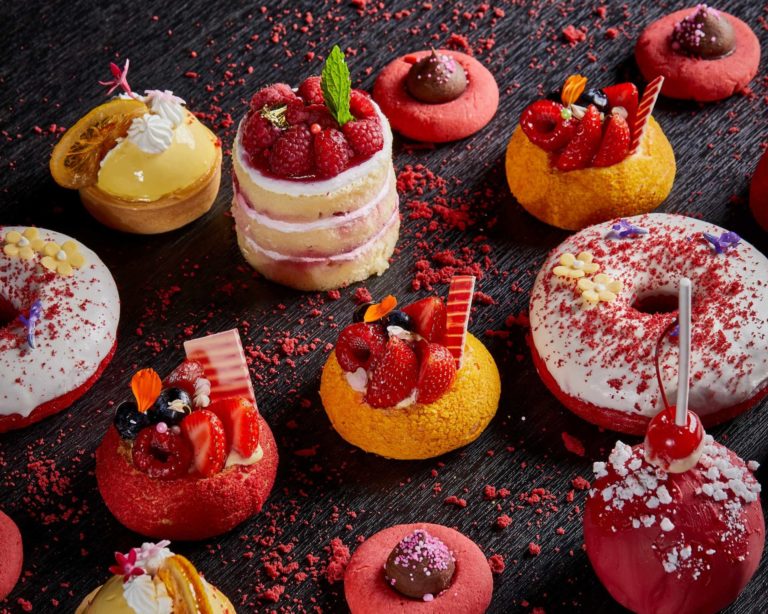 Women power at CRAFT 
Celebrate the month of International Women's Day at CRAFT with assorted colorful and yummy baked treats specially created to honour women of all uniqueness, personalities and talents. Throughout March, come and enjoy special treats such as Raspberry Ripple Cake, Limoncello Mini Tart, Red Velvet Donut Glaze, Berries Craqueline Choux, Strawberry Truffle Kiss Cookies and many more.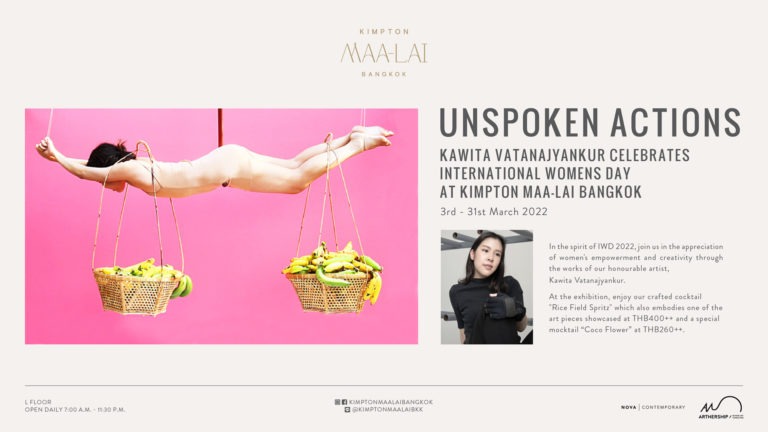 Throughout March, CRAFT also hosts an art installation to celebrate International Women's Month. "Unspoken Actions" by critically acclaimed Thai-Australian artist Kawita Vatanajyankur, is taking the audience through modern women's empowerment, resilience and creativity with vivid visual language and colorful videography that resembles commercial advertisement. Get one (or more) of the special cocktail, "Rice Fields Spritz" at THB 380++, which is crafted specially for the occasion to sip away while contemplating the art. 
CRAFT opens daily from 7:00 a.m. until 11:30 p.m. Please get in touch with 02 056 999 or email us at [email protected].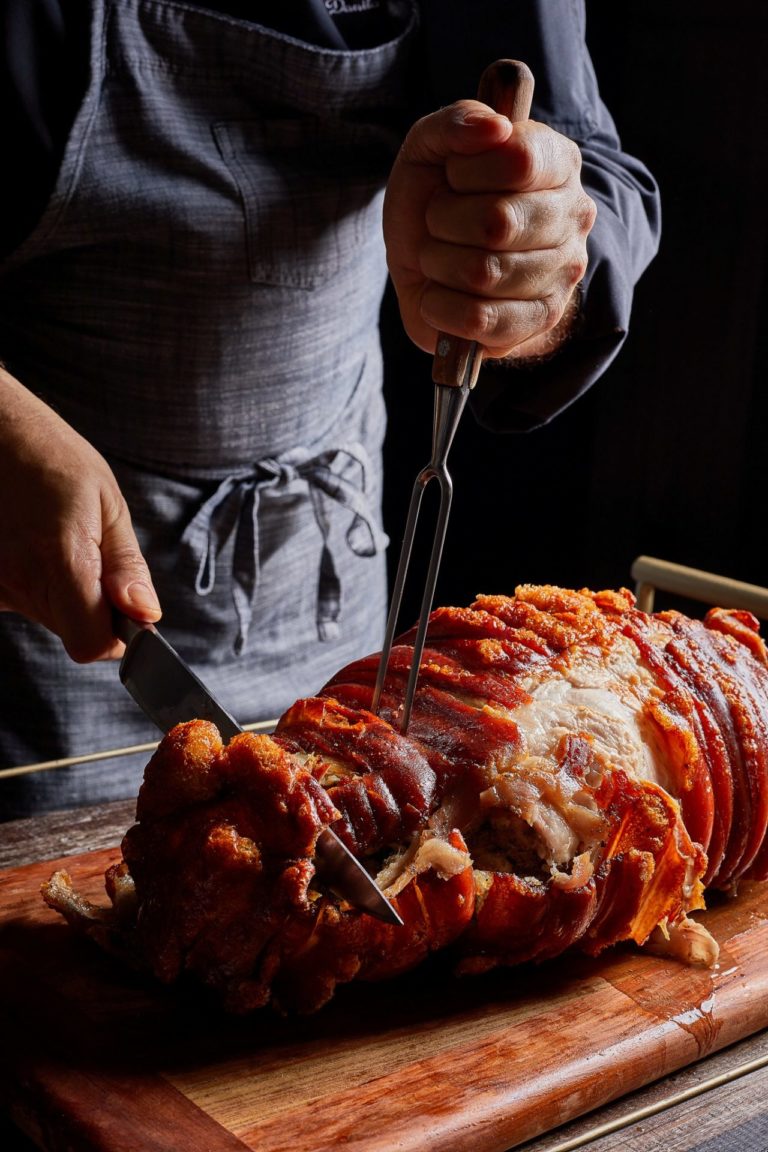 Meat lovers' delight and New Narrative Cocktails at Ms.Jigger
Our famed Italian chef Danilo Aiassa is taking proteins to another level – in a trolley! Every Wednesday from 9 March until the end of the month, guests can enjoy meaty Carnivore Amore menus served right to their table in a trolley. From THB 690++, the hearty dishes include roasted free-range pork leg, slow-cooked beef shank, lamb leg cooked in clay, baked baby chicken filled with mushrooms, spinach and ricotta cheese plus mouth-watering side dishes and sauces.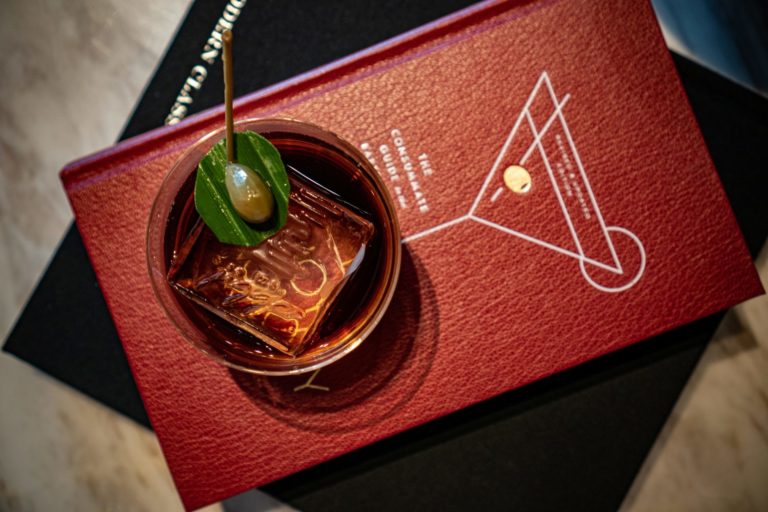 Gather around the bar and enjoy Ms.Jigger's travel tales from up north to down south of the kingdom through the all-new craft cocktails in the "Narrative Cocktail Chapter 2: The Tales of Thailand" series that include "Lan na" with Silpin Thai jasmine rice syrup, Belstar prosecco and peach liquor, and "Sukhothai" with americano bitter with vanilla tea infusion, umeshu and pandan among others. 
Ms.Jigger opens daily for lunch and dinner from 11:30 a.m. until 2:30 p.m. and 5:30 p.m. until 11:00 p.m. Reserve your table at 02 056 9999 or email us at [email protected].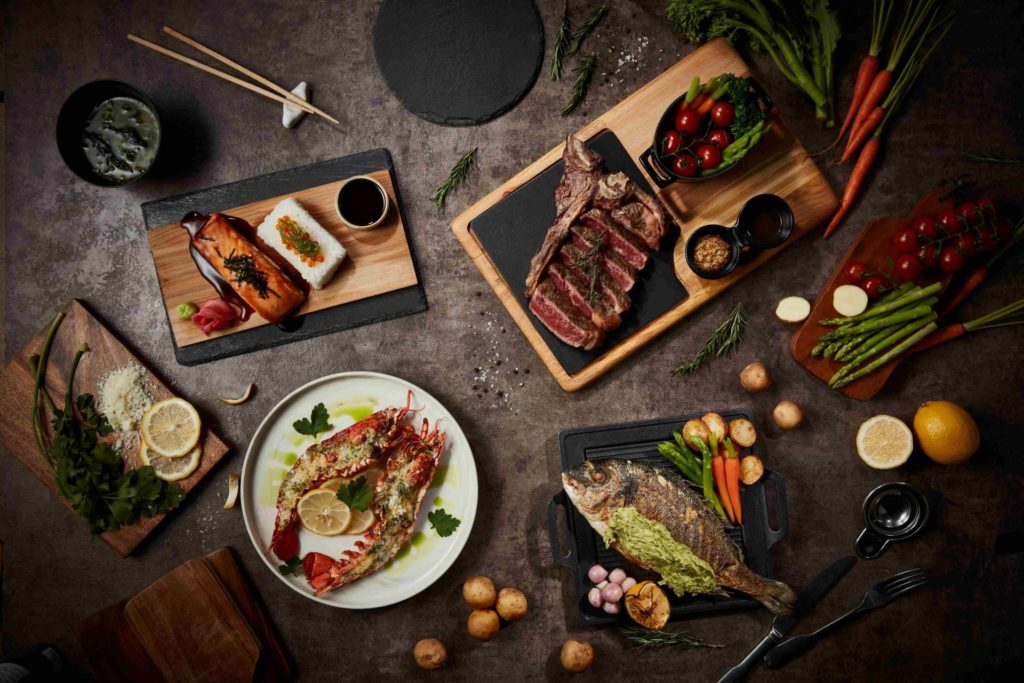 Live cooking stations and grocerant at Stock.Room 
From 7 March onwards, gourmands are welcome to indulge in scrumptious lunch and dinner with dishes served fresh from various live cooking stations, including Delicatessen, Charcuterie and Cheese, Asian, Italian, From the Butchery and From the Bakery, as well as specially curated international and local a la carte menus.
Moreover, immerse yourself in Stock.Room's mini-market flair and stock up on Grab & Go items, fresh ingredients as well as locally sourced and carefully picked imported goodies daily from 11:30 am to 10:30 pm.
Stock.Room is available for lunch from 11.30 a.m. until 2.30 p.m. on Monday – Saturday and dinner daily from 5.30 p.m. until 10.30 p.m. Please reserve your table at 02 056 9999 or email us at [email protected]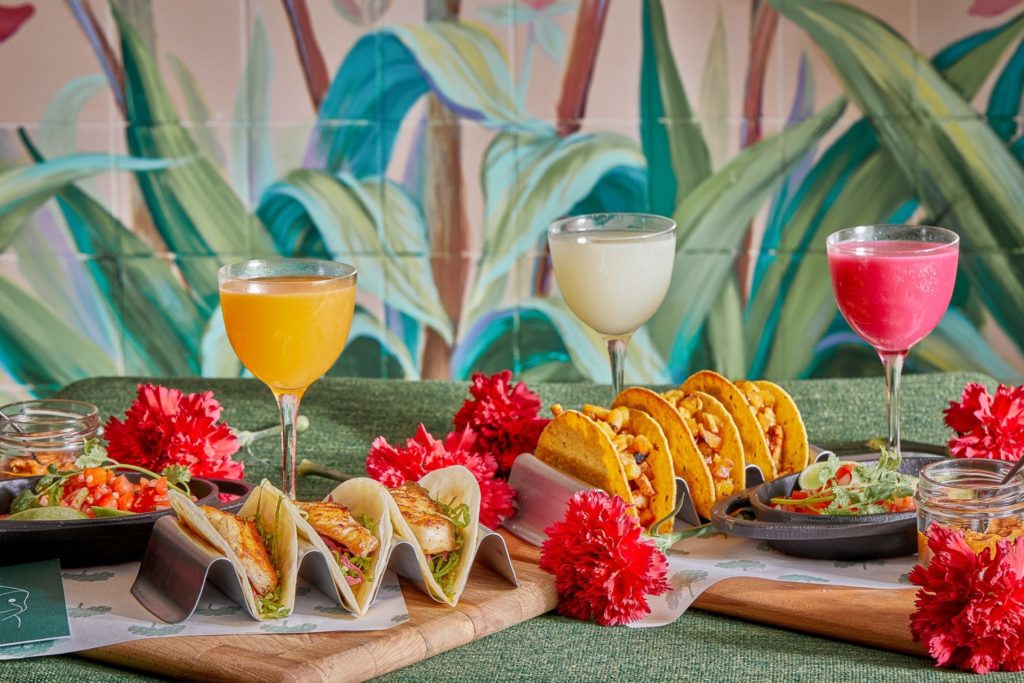 Tuned up tacos and paella frenzy at Bar.Yard
Gorge on our yummy taco menu at Bar.Yard and indulge in mesmerizing Latin flair with Taco Tuesday Day – Living the Tunes every second and fourth Tuesday from 22 March onwards. Enjoy live Latin music by Bangkok's stellar spinners, kizomba performance and class, 1-for-1 on all daiquiris and mojitos and drink specials from 8:30 p.m. till late. Entry is free. Now get your dancing shoes ready! 
Are you ready for National Paella Week? From 27 March until 3 April, Bar.Yard is serving varieties of (giant!) paella, including Paella Valenciana with seafood, Arroz Negro with Canadian lobster and squid ink, and a veggie alternative for those conscious minds, or wash it down with our decadent sangria-paella set. 
Bar.Yard is open daily from 4 p.m. until midnight on weekdays and 11:30 a.m. until midnight on weekends. For reservations, contact 02 056 9999 or email [email protected].
All Restaurants & Bars prices are subject to 7% government tax and 10% service charge.
Our mini vacay awaits 
Take a break and let us pamper you with Kimpton Loves You staycation package, starting from THB 7,000++ per night (plus more discount with Rao Tiew Duay Gan campaign). The package comes with daily breakfast for 2, THB 3,000 credits for in-room dining, restaurants and spa and early check-in at 12:00 p.m. and late check-out till 4:00 p.m. subject to room availability. Book and stay from now until 31 May 2022. 
Book now at 02 056 9999 or via email [email protected].