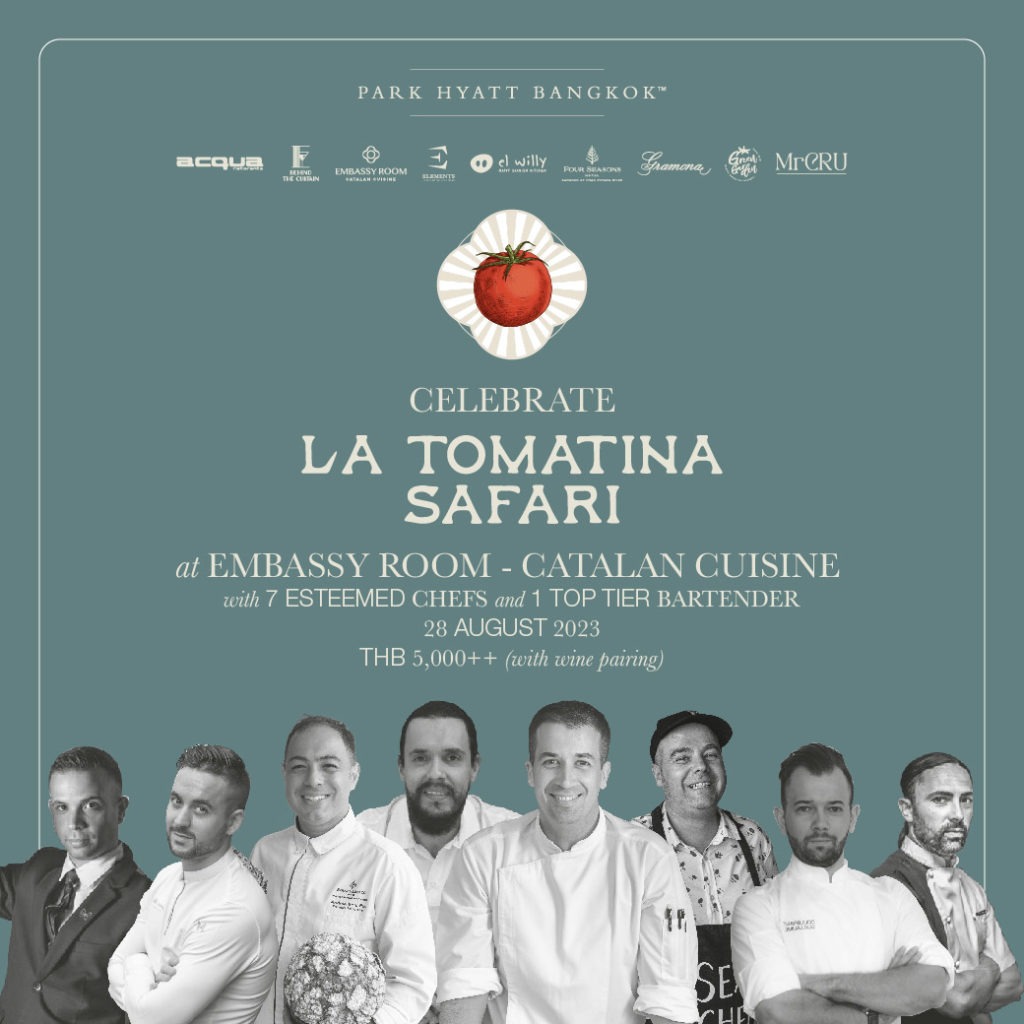 Inspired by the famous tomato-throwing festival hosted each year in Buñol, Spain, Embassy Room – Catalan Cuisine invites guests to La Tomatina Safari, a unique dining event which honors the colorful La Tomatina Festival held annually on the last Wednesday of August.
We invite guests to Embassy Room – Catalan Cuisine on 28 August 2023 for La Tomatina Safari, an exclusive dining event and collaboration between 7 talented chefs and 1 top-tier bartender. Dine on a curated 7-course menu with wine pairing. The main ingredient of the menu will be tomatoes locally sourced from Chiang Mai.
Chefs participating in La Tomatina Safari include:
Embassy Room – Catalan Cuisine | Chef Ferran
Park Hyatt Bangkok | Chef Guillaume
Elements | Chef Gerard
Acqua | Chef Alexandro
El Willy | Chef Willy
Four Seasons BKK | Pastry Chef Andrea
Ojo | Chef Alonso
And Behind the Curtin – Mark Perez will be the guest bartender for this event.
The price of La Tomatina Safari is THB 5,000++ and this enticing dining event happens 28 August 2023 at Embassy Room – Catalan Cuisine.
Limited seating available.
For more information or to make a reservation, please contact at [email protected] or call +66 2011 7431.