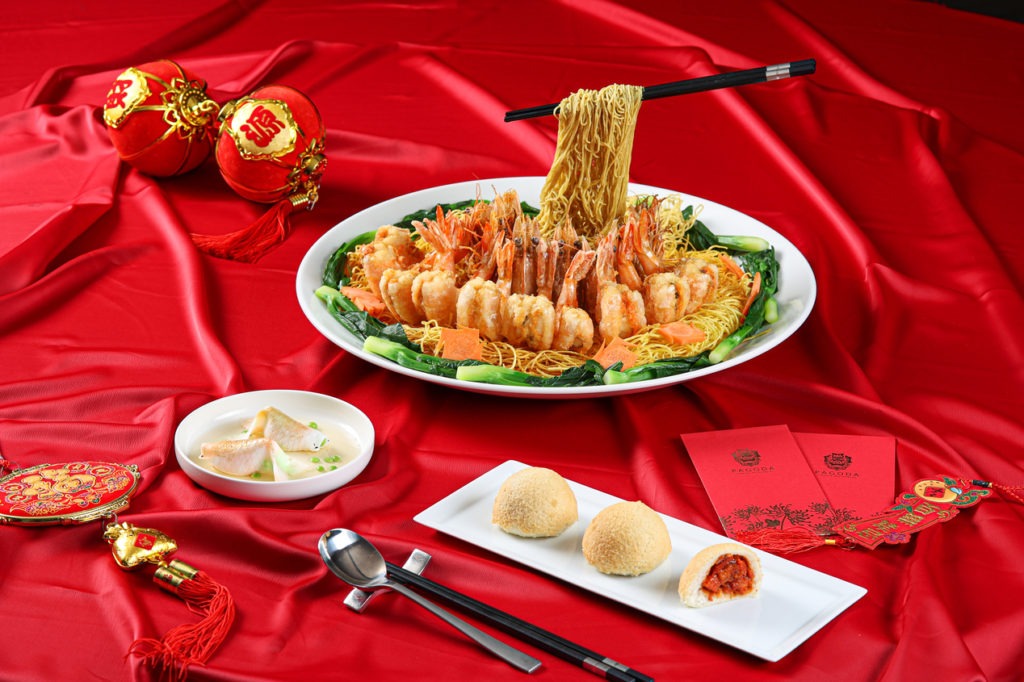 Bangkok, Thailand, 5 January 2023 –This Lunar New Year, gather your loved ones and leap into the "Year of the Rabbit" at Bangkok Marriott Marquis Queen's Park! To mark this auspicious occasion, the Cantonese culinary experts at Pagoda Chinese Restaurant have created a choice of celebratory culinary experiences and gifts.
From 21 to 22 January 2023, diners can discover an exceptional à la carte selection of Spring Festival delicacies. Savor baked sugar buns with barbecued pork (THB 388++), fish-shaped steamed king crab dumplings (THB 428++), stir-fried rice noodles with kale & prawns and floating chopsticks (THB 1,288++), and roasted Peking duck, our chef's exclusive take on Peking duck, stuffed with abalone rice and "eight treasures" (THB 3,388++).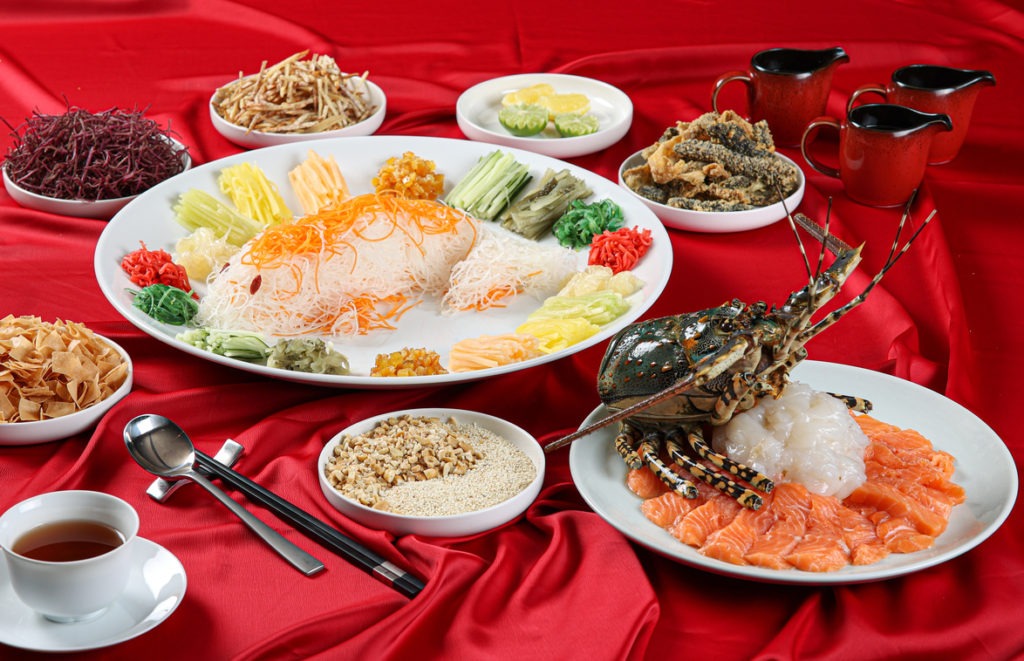 The Lunar New Year tradition of "Yu Sheng" sees families and friends gather around the table and toss ingredients in the air using their chopsticks. The higher you toss, the greater your fortunes will be! Guests at Pagoda Chinese Restaurant will be treated to a choice of signature Yu Sheng menus this January, featuring a variety of sumptuous seafood.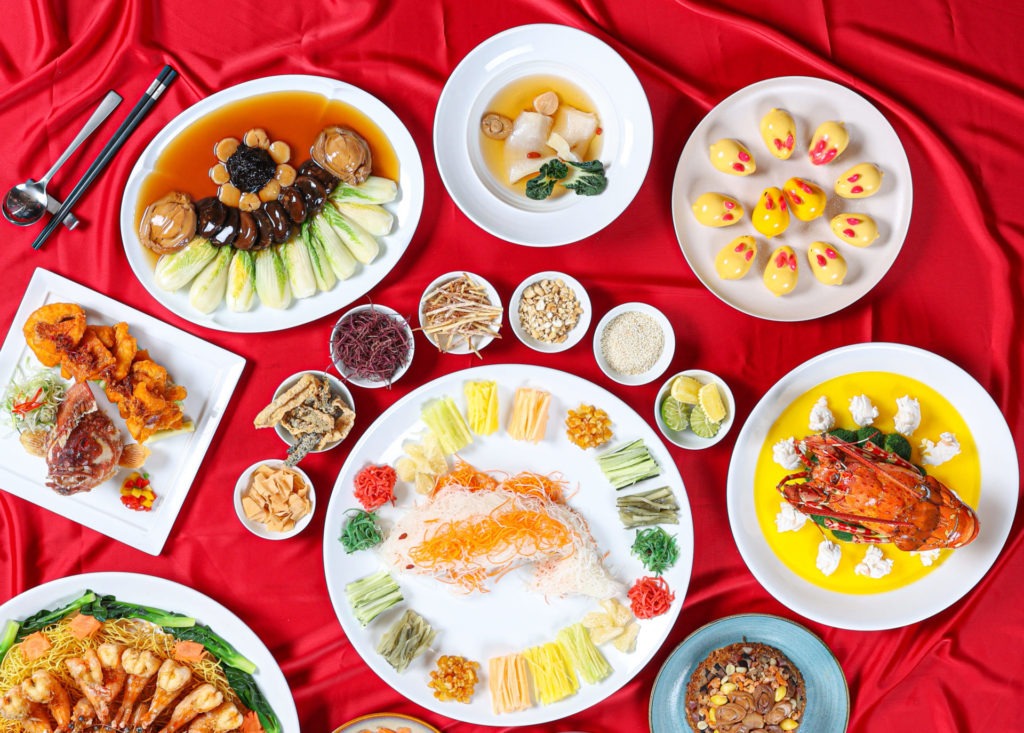 Salmon Yu Sheng
Small portion (for 2-4 guests)
THB 1,288++
Large portion (for 5-10 guests)
THB 2,388++
Abalone and salmon Yu Sheng
Small portion (for 2-4 guests)
THB 1,988++
Large portion (for 5-10 guests)
THB 3,888++
Phuket lobster (800g) and salmon Yu Sheng
Small portion (for 2-4 guests)
THB 6,888++
Large portion (for 5-10 guests)
THB 8,888++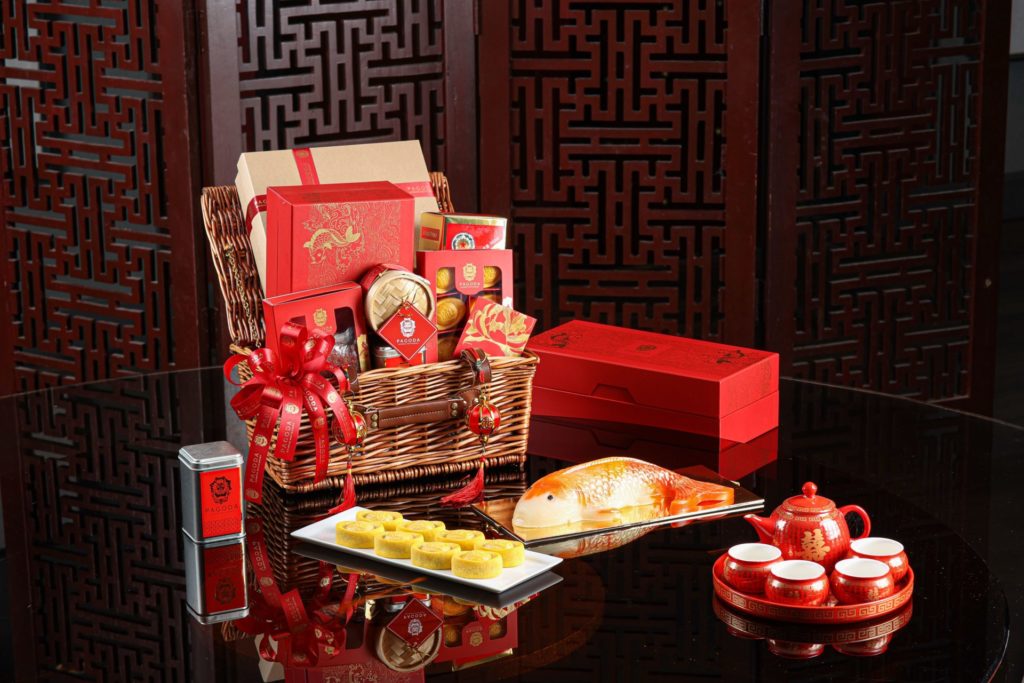 For the ultimate Spring Festive feast, diners can indulge in Spring Festival set menu reflecting the spirit of Lunar New Year. The mouth-watering multi-course menu welcomes diners with prosperous Cantonese delicacies; Yu Sheng, double-boiled fish maw soup with abalone and conpoy, wok-fried baby cabbage with Australian abalone, mushroom, conpoy and seaweed in oyster sauce, steamed Phuket lobster with egg white in Chinese wine, deep-fried red grouper in X.O. sauce, and stir-fried rice noodles with kale and prawns in gravy sauce. To end the dining excellence, delight in the chilled mango pudding of Golden Rabbit family. Priced at THB 43,888++ per set (for 8 persons).
Finally, this special time of year is the ideal opportunity to show your loved ones just how much you appreciate and respect them. Our thoughtful gift ideas include "Yuan Bao (golden Chinese pastry with black sesame filling and red bean filling) at THB 588 net and "Nian Gao" (fish-shaped sweet rice cakes) at THB 888 net. Our "Spring Celebration Hamper" at THB 5,888 net features a wide range of festive delicacies, traditional Chinese drinks, a sweet box, Pagoda's "ang pao" red envelope, and a scented candle to delight your family, friends, and business partners. These heavenly hampers can be picked up from Pagoda Chinese Restaurant from 5to 22 January 2023.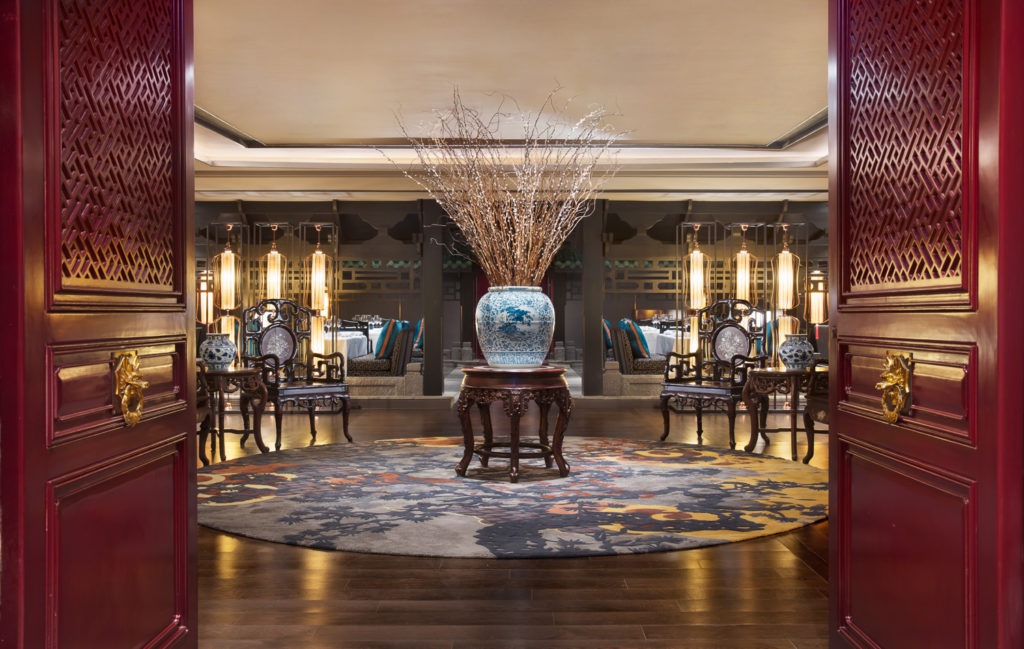 On Sunday 22 January 2023, join us on Lunar New Year's Day for a live lion and dragon dance starting at hotel's entrance at 9.09 hrs. The parade will then wind its way through the hotel, entertaining every guest. Pagoda Chinese Restaurant will also present diners with "Guzheng" performance, an instrument of the traditional Chinese orchestra.
For more information and to book your ultimate Lunar New Year dining experience or gift at Pagoda Chinese Restaurant, please contact +66 (0) 2 059 5999, email restaurant-reservations.bkkqp@marriotthotels.com or book via http://sevn.ly/xFW5Yxz6
Or connect with us via these channels:
Website:                       www.pagodabangkok.com
Facebook:                    www.facebook.com/PagodaChineseRestaurant                                        
Line official account: @pagoda