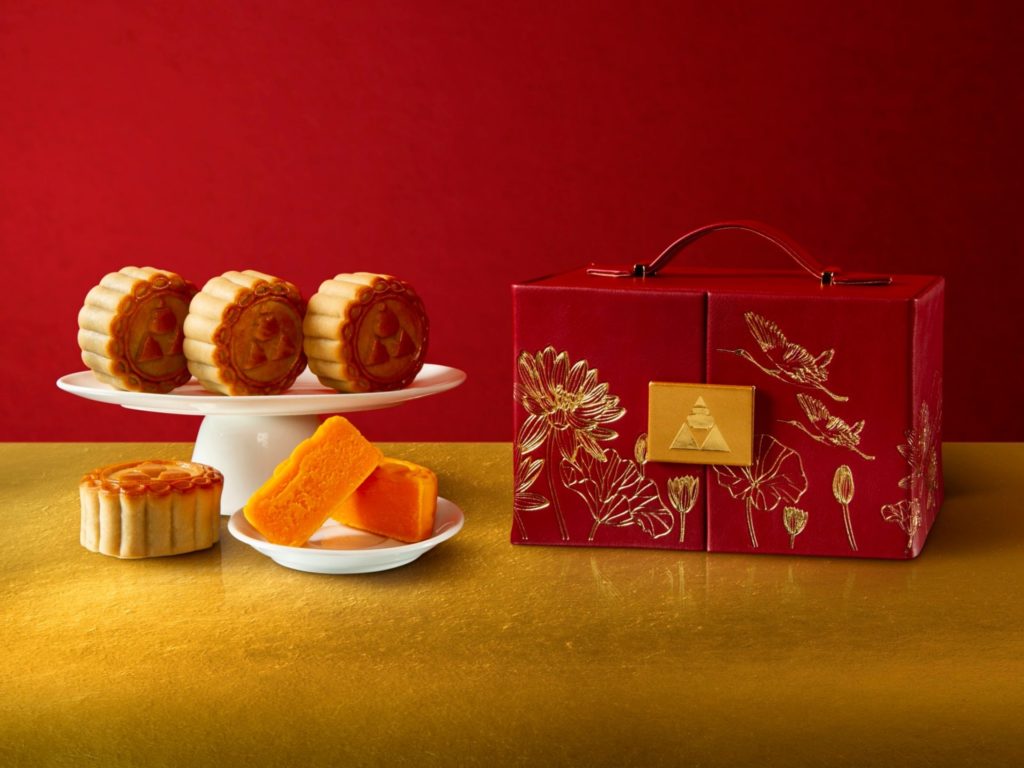 Anantara Siam Bangkok Hotel is offering a sense of spiritual awakening and an awakening of the culinary senses this Mid-Autumn Festival with luxurious mooncake presentations that pay homage to the Lotus flower, the most sacred of flowers in Thai culture.
This Mid-Autumn Festival's packaging and presentation of handcrafted mooncakes see Lotus flowers – a symbol of purity, faithfulness, and spiritual awakening – embossed in gold foil on a rich burgundy backdrop of either a leather or cardboard box. The Kingdom's scarce Thai cranes – also known as the Eastern Sarus crane – likewise make an appearance in full flight to complete the inspirational luxury design.
Anantara Siam offers a selection of delectable mooncakes in five classic flavours this year – Lotus Seed Single Yolk, Jujube Single Yolk, Durian Single Yolk, and sweeter options of Custard, and Black Bean Green Tea.
Mooncakes (150 gram each) are priced at THB 1,088+ for a premium box with any four mooncakes flavours, and THB 1,588+ for a luxury leather box with any four mooncake flavours.
Anantara Siam Bangkok Hotel's mooncakes are available at Mocha & Muffins in the hotel's Parichart Court or via delivery in Bangkok until 21 September 2021. Pre-orders and purchases of either the luxury leather box or premium box packaging enjoy a fifteen percent saving from now until 31 August 2021.
For pre-orders and purchasing, please visit www.anantarasiamshop.com/collections/mooncakes; call 02 126 8866; email mochamuffins.asia@anantara.com; or contact LINE @anantarasiambkk