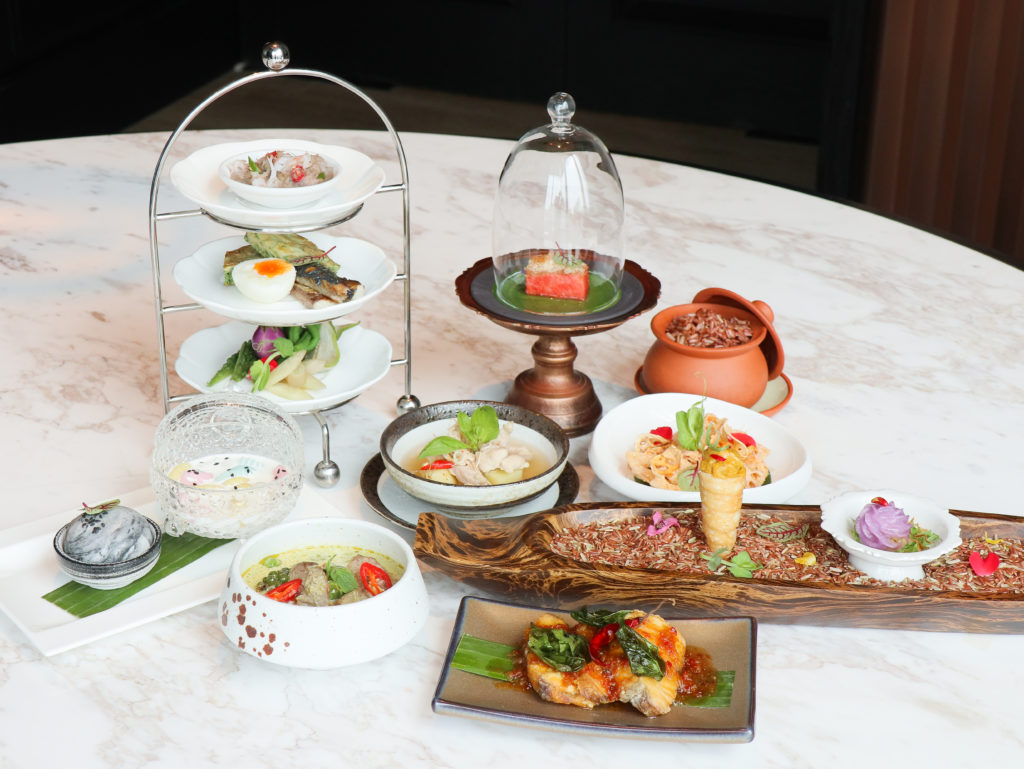 Explore the world of Thai delicacies through the iconic Tasting Set Menu crafted by Khao – a Michelin-starred restaurant. Delight your taste buds with the selection of gastronomic creations showcasing the distinctive aromas and balancing complex flavors of renowned cuisine that perfectly convey the cultures of Thailand. Starts from THB 1,299++ per person.
Available daily from 6:00 PM to 10:00 PM at Market Café by Khao, 4th floor Hyatt Regency Bangkok Sukhumvit.
For reservations, please contact us at LINE @hyattregencyBKK or call +662 098 1234 / +662 098 1346
*Reservation is required at least 24-hour in advance
**A minimum of two persons (for the same set)
SIGNATURE SET (THB 1,299++)
Plahaeng Taengmo
Fresh watermelon topped with smoked roasted fish
Savory cone filled with minced chicken curry dip
Thai-style dumplings stuffed with minced pork
Spicy and sour lotus root salad
Chicken in spicy and sour soup
Southern Thai style spicy shrimp paste dip
Gaeng Kiew Whan Nua Nong Lai
Green curry with sliced beef shank
Deep-fried sea bass fillet topped with sweet-sour sauce
Steamed Jasmine Rice
Thin-shape rice dumplings topped with coconut cream
Black roasted sesame ice cream
PREMIUM SET (THB 1,699++)
Sago Grob Natang Goong
Crispy sago crackers with mildly spicy prawn dipping sauce
Marinated crab with curry sauce, cucumber and chili relish, chargrilled bread
Thai-style dumplings stuffed with minced chicken
Spicy chargrilled river prawn salad
Spicy clear shrimp paste soup with sliced beef
Spicy chili paste dip with young tamarind and pork
Lamb shank in Massaman curry
Phad Prik Khing Pla Salid Grob Kak Moo
Stir-fried gourami with pork cracklings, ginger and chili
Steamed Jasmine Rice
Assortment of seasonal fruits in bitter orange syrup topped with crispy condiments
Thai Steamed Layer Cake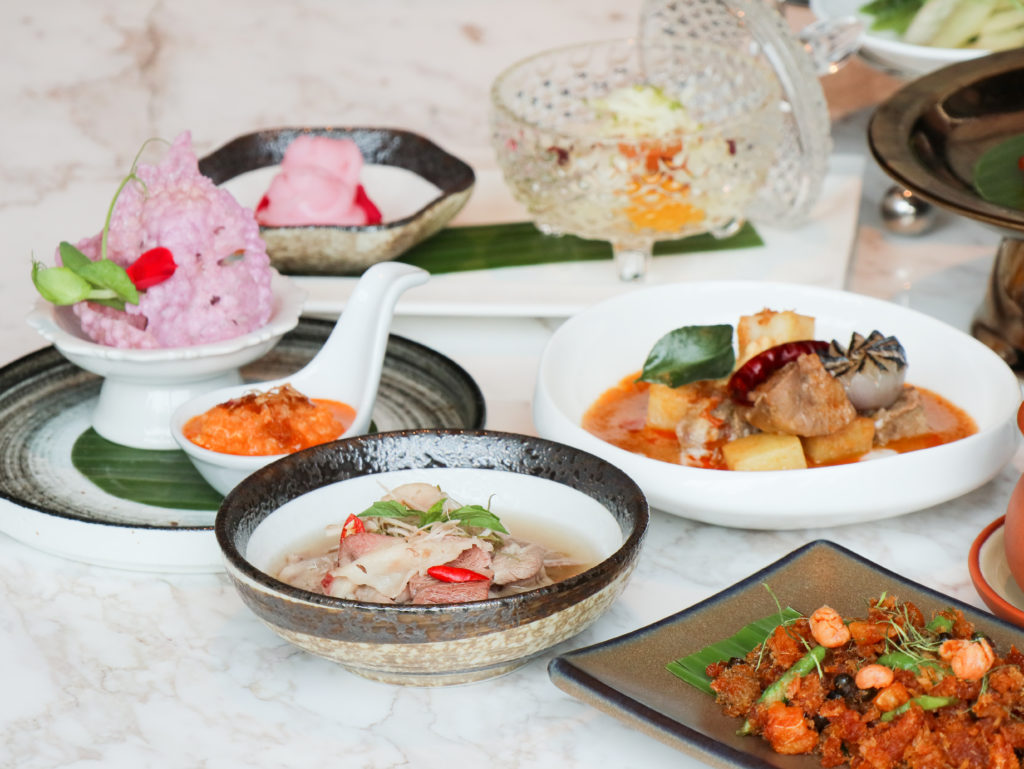 About Market Café by Khao
Partnering with a Michelin-starred, award-winning and iconic 'Khao restaurants', Market Café by Khao showcases the representation, interpretation, and imagination of Thai cuisine from traditional to urban environments. Emphasizing the harmonious combination of authentic flavors, quality ingredients, and advanced culinary techniques, Market Café by Khao serves a wide variety of Thai dishes. The menu includes Khao signature dish, essential Thai dishes executed to perfection, and newly created dishes. Experience the harmonious blend of herbs with delicate presentations of textures using time-tested traditional cooking methods that embody the love from home-cooked meals, while radiating creativity and excellence.
For more information, please visit hyattregencybangkoksukhumvit.com.
Follow @HyattRegencyBangkokSukhumvit on Facebook and Instagram, and tag photos with #HyattRegencyBKK.