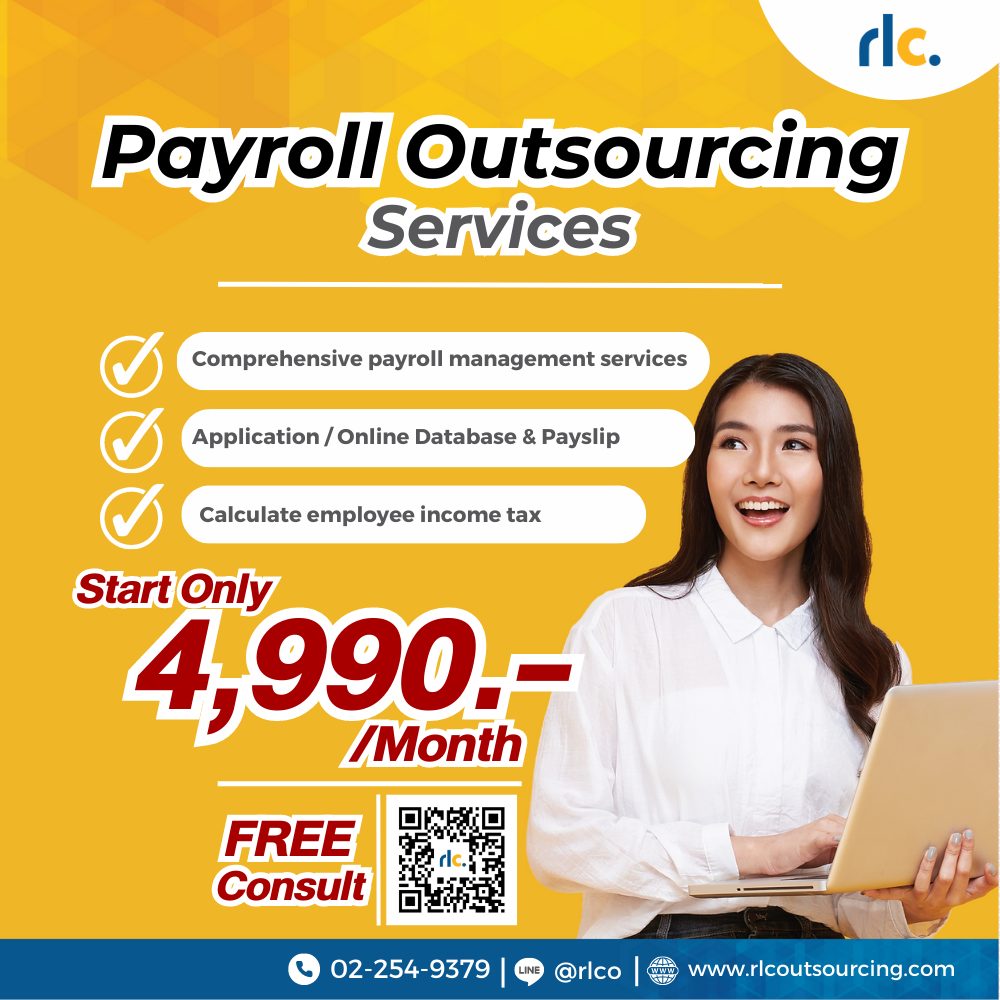 Why RLC Outsourcing?
Cost Efficiency: Save on overhead costs with our affordable rates.
Time Savings: Free your team to focus on core business functions.
Expertise and Compliance: Benefit from our in-depth knowledge of regulations.
Scalability: Get scalable solutions that grow with your business.
Enhanced Security: Trust in our top-tier technology and security protocols.
Customer Support: Enjoy our dedicated and responsive customer service.
Customization: Utilize our flexible solutions tailored to your needs.
Exclusive August Promotion: Join now at our special rate of 4,990 THB/month.


More information : https://rlcoutsourcing.com/payroll-outsourcing-service/
Free Consult: 02 254 9379″