Four unique flavors and a mystic moon lamp that doubles as a LED dessert tray, all packaged in an orange acrylic box for an easy and impressive gift for this Mid-Autumn Festival.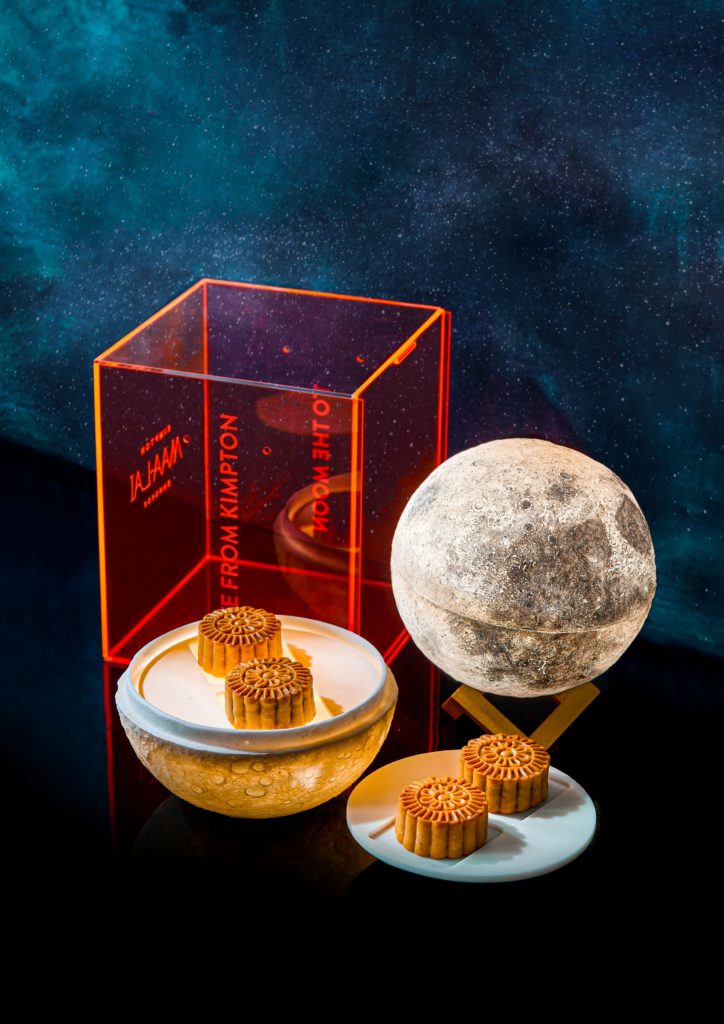 Like the mythical character of the moon rabbit, Kimpton Maa-Lai Bangkok acts as a guardian for all guests who wish to celebrate this Mid-Autumn Festival with unique, unconventional mooncakes. The curated selection includes four flavors: durian egg, Thai tea, mixed nuts, and cappuccino walnuts. Housed in a mysterious, orange gift box, the mooncakes are handcrafted with exceptional ingredients and care.
Inspired by the magical occasion, the gift box features a spherical moon lamp that can act as a moonlit serving tray. While the moon lamp can rest on a wooden stand as home décor, the sphere can open in the middle and transform into a fancy platter for the mooncake. The thoughtfully designed lamp exudes soft sophistication and delights any family, friends or business associates.
Kimpton mooncakes are available to order at the early bird price of THB 1,888 net per box (regular price at THB 2,288 net per box) from July 1 to 31, 2021 and to be picked up at the hotel on August 9, 2021. For further details, please contact us on +662 056 9999 or email taste.kimptonmaalai@ihg.com.
Visit offers page: http://bit.ly/PRKimptonEN
For more information,
Website : https://www.kimptonmaalaibangkok.com/
Facebook : https://www.facebook.com/kimptonmaalaibangkok/
Instagram : https://www.instagram.com/kimptonmaalaibangkok/