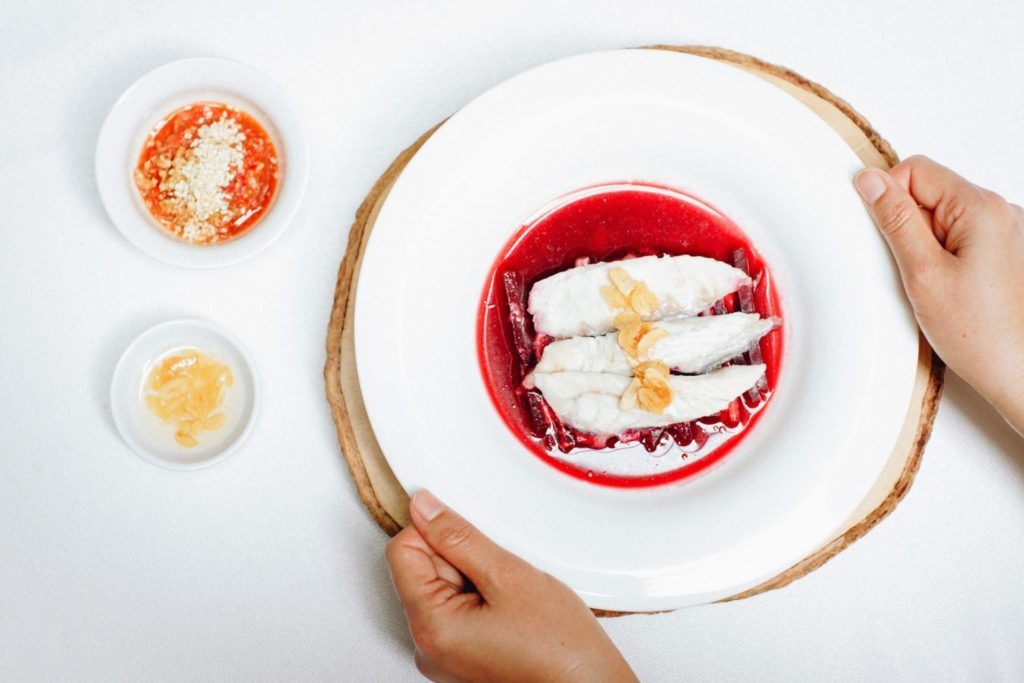 The popular culinary takeover of Anantara Siam's Spice Market restaurant by SAMRUB SAMRUB THAI is set to delight traditional Thai cuisine aficionados and foodies alike with a new seasonal menu of often rare to find rainy season ingredients.
The hottest culinary ticket in town in 2021, SAMRUB SAMRUB THAI was co-founded by Chef Prin Polsuk as an educational platform to advocate the preservation of traditional Thai cooking methods and techniques, and often forgotten ingredients. Here a dedicated team of talented chefs reinterprets homestyle recipes in a seasonal menu of classic dishes that passed through generations in various cookbooks and handwritten recipes.
Acting as a second eatery for the almost impossible to book Charoenkrung culinary hotspot, 'Spice Market by SAMRUB SAMRUB THAI' at Anantara Siam started running since April 2021.  
Chef Prin's new rainy season menu puts an emphasis on ingredients – especially fruits and vegetables – that grow during Thailand's summer rains, like the santol tropical fruit, or cotton fruit; lychee; beetroot; palm fruit; liang leaf; suaeda maritima, or herbaceous seepweed; and young mangosteen.  These have a mellow sour taste that make up one of the five flavours of Thai cooking, and Chef Prin also uses spices and pepper in some dishes to help warm the body during the rainy season.
'Spice Market by SAMRUB SAMRUB THAI' offers a 5-course lunch menu and a choice of 7- and 10-course dinner menus.  Dishes include a starter of prawns with santol served on crunchy rice; a salad of grilled smoked duck breast with lychee and Thai basil; a relish of salted fourfinger threadfin fish and pork simmered in coconut cream with shallots, chilies and fermented rice, served with fresh fruits and fried vegetables; and tiger prawn curry with fresh young mangosteen.
Set menus cost THB 1,100 for the 5-course lunch menu and THB 2,300 and THB 2,800 respectively for the 7- and 10-course dinner menus. Prices are subject to 10 percent service charge and 7 percent applicable government tax.
Reservations for the limited 'Spice Market by SAMRUB SAMRUB THAI' takeover at Anantara Siam Bangkok Hotel are essential and can be made by contacting Spice Market on tel. +66 (0) 2126 8866 or email: dining.asia@anantara.com. 
Food delivery service is available every day from 10.30 am – 9.00 pm. Enjoy free delivery within a 5-kilometre radius with a minimum order of THB 500.