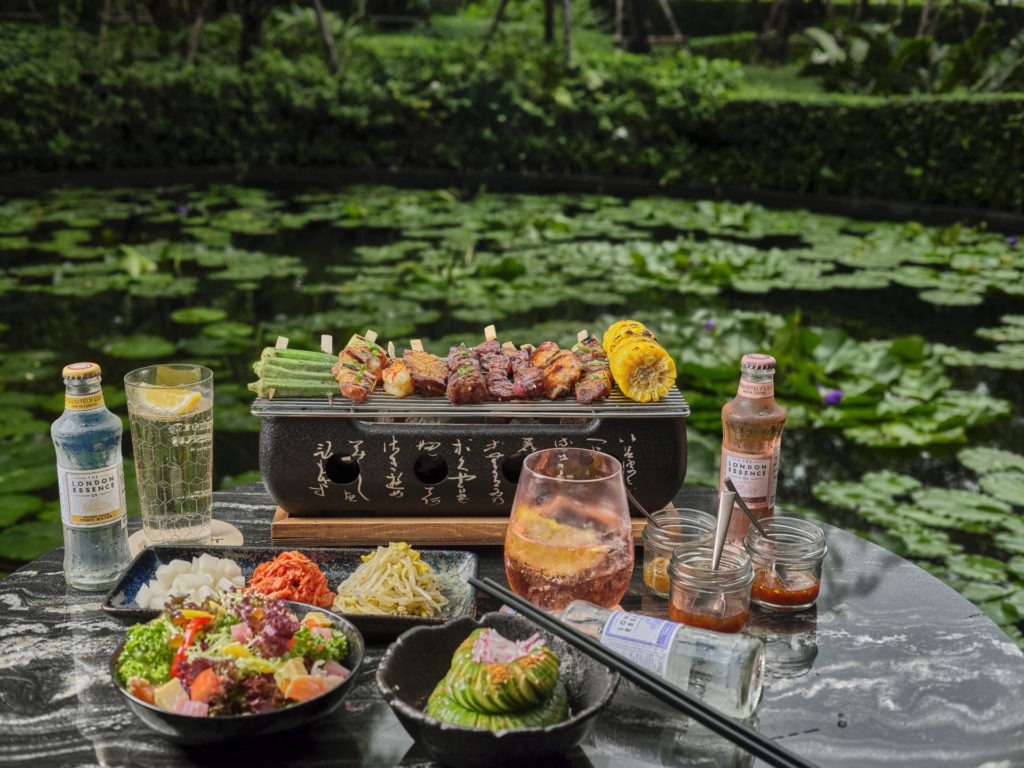 Introducing a sizzling addition to Bangkok's Langsuan scene, "Yakitori by CRAFT" is a mouthwatering taste adventure taking place every Friday and Saturday from 4:00 p.m. to 9:30 p.m. at CRAFT Terrace, the oh-so-lush garden hangout. 
Each yakitori skewer, ranging from THB 80 to THB 150, is stuffed with a choice of chicken heart, pork cheek, beef hanger, tiger prawn and more, in either Shio sea salt or and sweet and salty Tare glaze. Adding even more layers of deliciousness, the charred delights come with a trio of signature dipping sauces: daikon and soy sauce, wasabi jaew sauce and chipotle jaew sauce with a smoky kick.
Diners can opt for individual skewers, with a deal of buy 10 get one free or choose between the two Yakitori Combos, including, Tori set that includes chicken thigh, chicken heart, chicken wing and chicken liver skewers with an assortment of side dishes for THB 499 or the Tori Niku Set with chicken thigh, chicken wing and beef hanger skewers with kaisen salad for THB 599.
"Yakitori by CRAFT" is available every Friday and Saturday from 4:00 p.m. to 9:30 p.m. at CRAFT Terrace.
In addition, from today onwards, the whole CRAFT dining experience gets a swanky upgrade with a new menu of Roku gin-based drinks and Kakubin whisky, to be sipped and savoured either indoors or outdoors from today until 1st March 2024. With "It's 5 O'clock Right Here" happy hours daily, it's just THB 300 on selected drinks from 5:00 p.m. to 8:00 p.m.
CRAFT is the pet-friendly neighbourhood coffee bar by day and chill lounge by night, connected to the outdoor, foliage-filled and the lush Urban Oasis.
For more information, please call 02 056 9999, email taste.kimptonmaalai@ihg.com, or visit www.kimptonmaalaibangkok.com/bangkok-restaurants/craft/  
All prices are subject to a 10% service charge and 7% government tax.