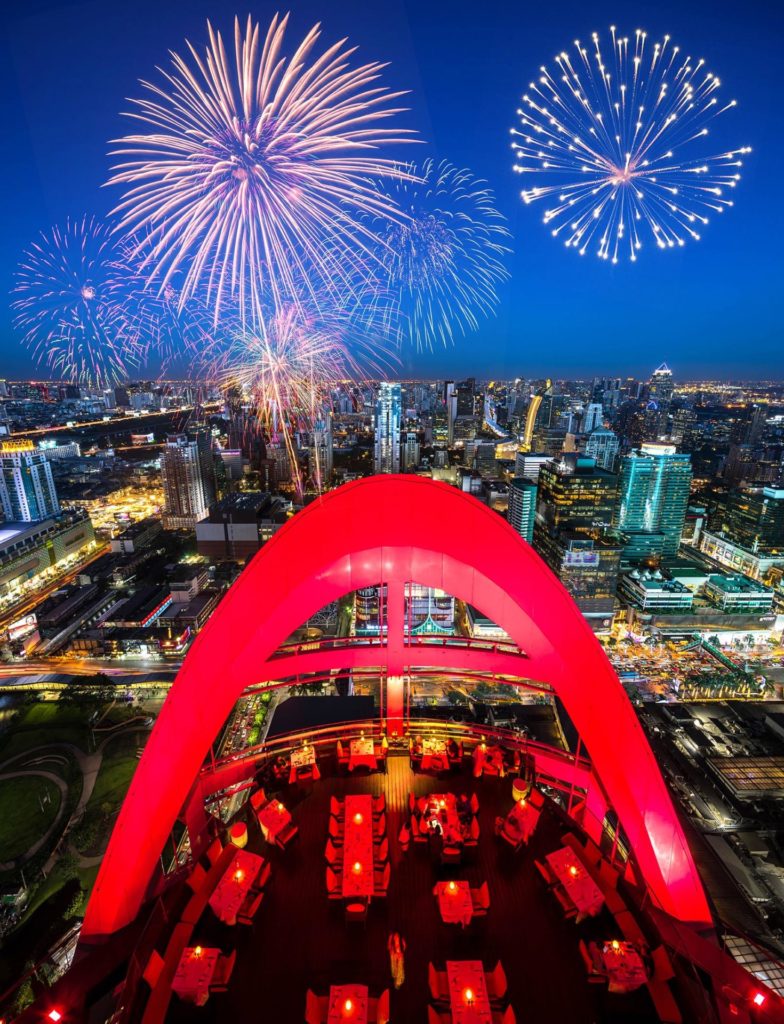 Ring in the new year on a high note. Choose from six different rooftop venues with panoramic views of the glittering Bangkok skyline. Enjoy lavish dinners, exotic canapes, luxury beverage packages, live entertainment and a spectacular fireworks display at midnight. Book now and make it a night to remember.
New Year's Eve on Saturday night, December 31st, in the midst of good atmosphere. Magnificent with premium food and beverages Have a great party and get a 360-degree view of the city's city skyline.
Here's a little more information about these restaurants and our extra-special New Year's events.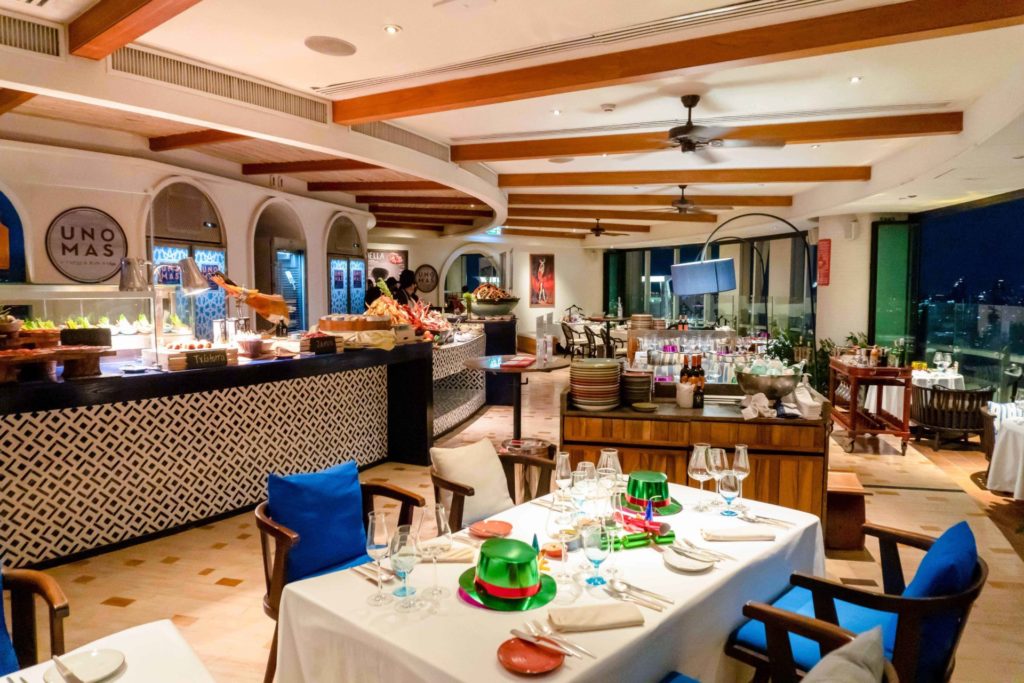 VENTISI Level 24 – Italian, Thai and Chinese Dinner Buffet priced at THB 2,999++ per person. Includes free flow sparkling wine, cocktails, wines and beers. Time: 18:00 – 22:30 hrs.
UNO MAS Level 54 – Priced at THB 9,955++ per person, guests booking a table at this incredible "Surf and Turf Celebration" can look forward to free flow G.H. Mumm Cordon Rouge Champagne and drinks. Fill your stomachs in style (for the last time in 2022), with endless servings of seafood on ice, as well as made-to-order Spanish and Mediterranean dishes served fresh from the oven. Time: 19:00 – 23:30 hrs.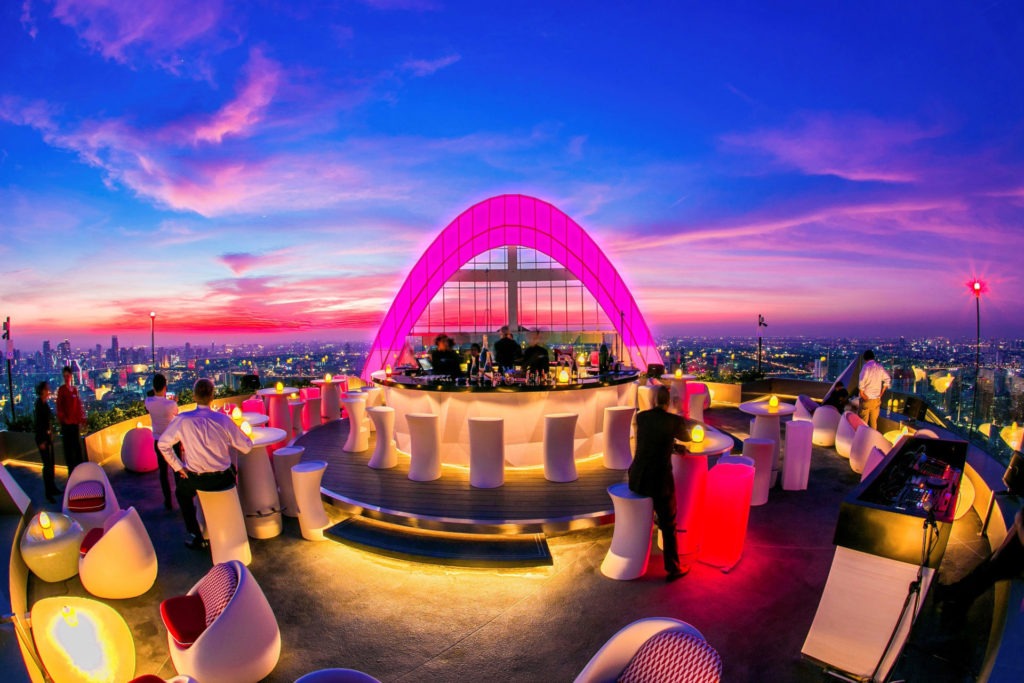 RED SKY Level 55 – One of the most sought-after New Year's dinner spots in Bangkok, guests booking at Red Sky can look forward to a 7-course Gala Dinner priced at THB 15,555++ (per person) including a bottle of Champagne (per couple) and live band entertainment. Time: 19:00 – 02:00 hrs.
RED SKY BAR Level 56 – Head up to the hotel's sky-high 56th floor to find where the party's really at — with standing (or dancing) room only coupled with breathtaking panoramic views under Red Sky's iconic glowing arch. Priced at THB 3,500 net (per person), this includes 1 glass of G.H. Mumm Grand Cordon Champagne, with full access to our New Year's party featuring a live band and DJ set. Time: 19:00 – 02:00 hrs.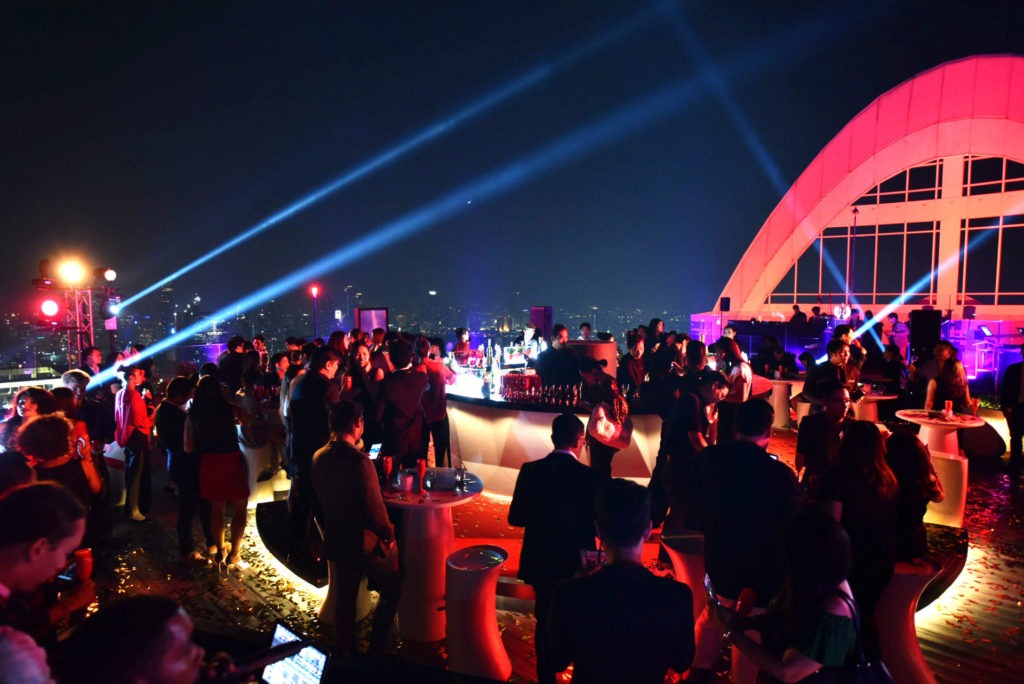 COCOA XO Level 57 – Head up one more floor to find our newest rooftop venue — with tickets to COCOA XO's New Year party including free-flow cocktails, cognac, spirits, wines, beers PLUS unlimited homemade chocolates! THB 7,955++ per person — DJ set from 21:00 – 02:00 hrs.
CRU CHAMPAGNE BAR Level 59 – Get that 'top of the world' feeling here on the very top floor of the hotel at CRU Champagne Bar. Priced at THB 9,955++ per person, entrance into Bangkok's most exclusive New Year's party includes free-flow G.H. Mumm Grand Cordon Champagne, selected cocktails, spirits, wines. Time: DJ set from 21:00 – 02:00 hrs.
For reservations and more information, please call 02-100-6255 or email: diningcgcw@chr.co.th