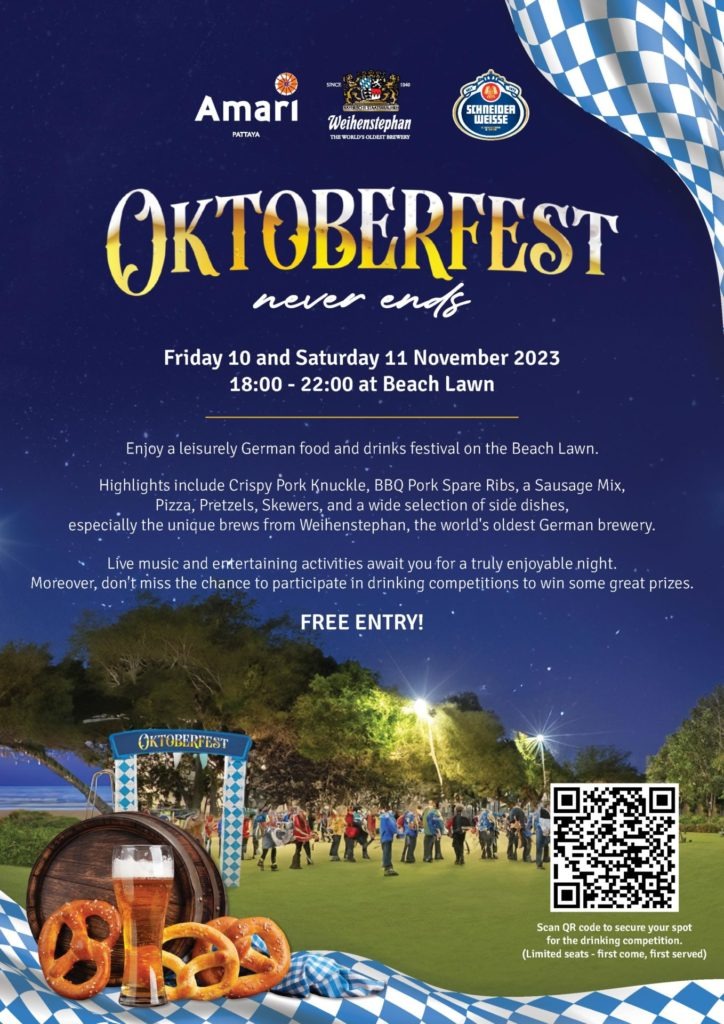 .
Get ready for the exciting return of Oktoberfest at Amari Pattaya! Come and experience 𝗢𝗞𝗧𝗢𝗕𝗘𝗥𝗙𝗘𝗦𝗧 𝗡𝗘𝗩𝗘𝗥 𝗘𝗡𝗗𝗦 by the beach.
Enjoy a leisurely festival of German food and the unique brews from Weihenstephan, the world's oldest German brewery on the Beach Lawn, accompanied by live music for a truly enjoyable night.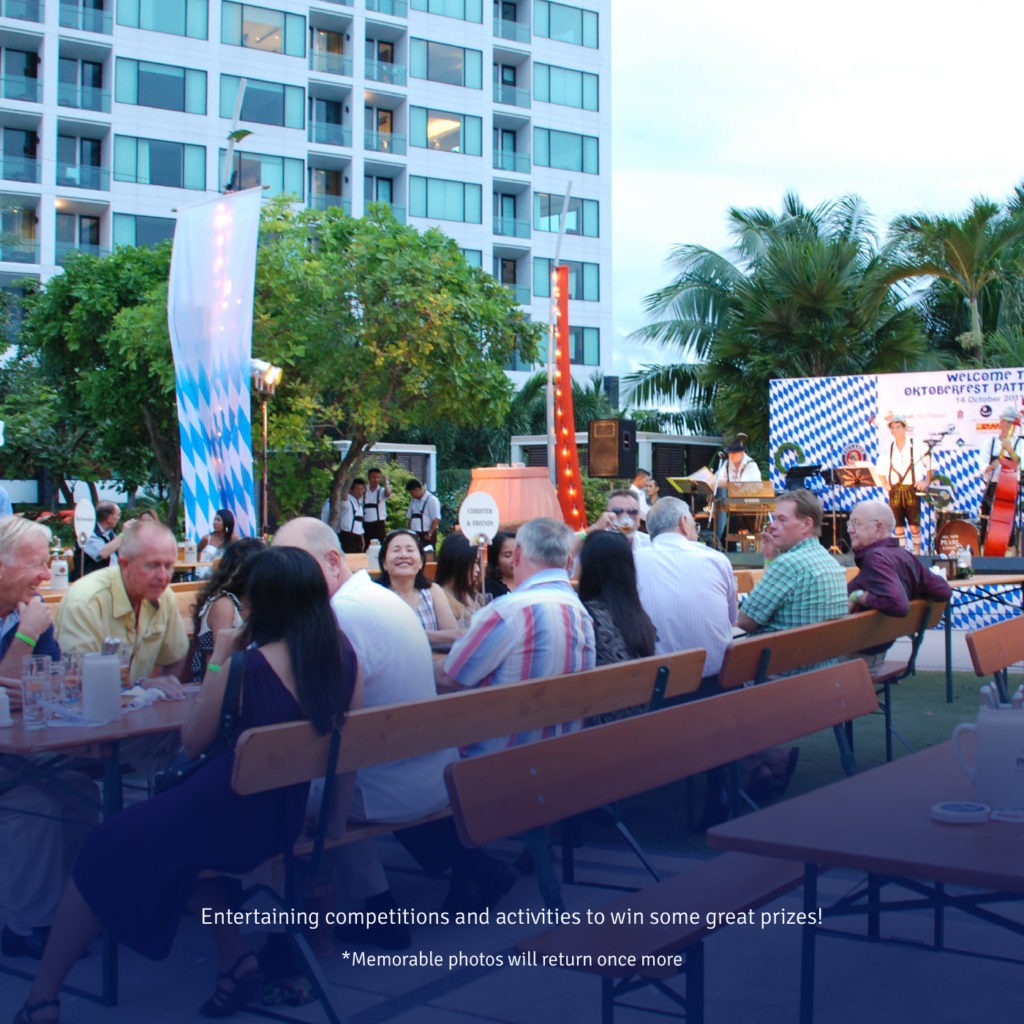 Moreover, don't miss the chance to participate in drinking competitions and entertaining activities to win some great prizes!
Date: Friday 10 and Saturday 11 November 2023
Time: 18:00 – 22:00
Location: Beach Lawn, Amari Pattaya
For more information : https://bit.ly/amari-oktoberfest