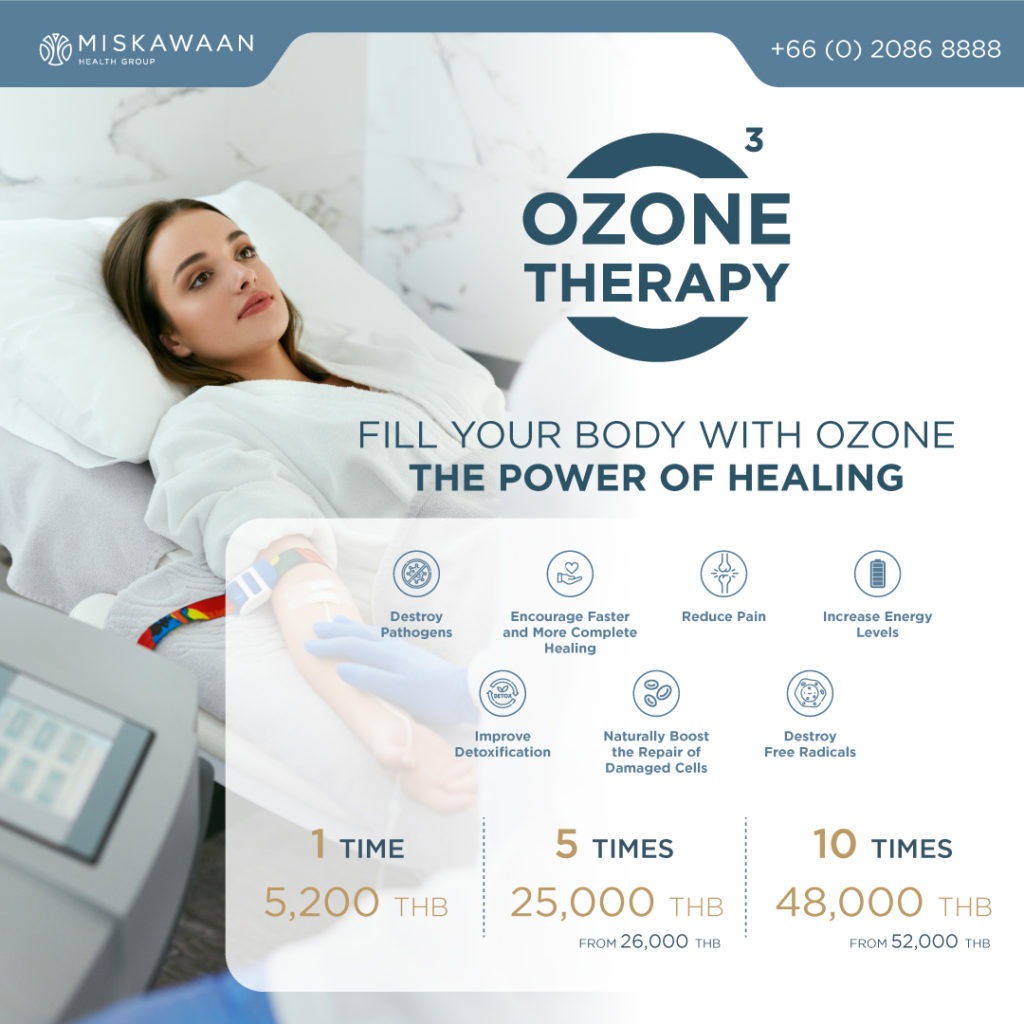 Are you feeling fatigued or run down? 𝗣𝗶𝗰𝗸 𝘆𝗼𝘂𝗿𝘀𝗲𝗹𝗳 𝘂𝗽 𝘄𝗶𝘁𝗵 𝗠𝗶𝘀𝗸𝗮𝘄𝗮𝗮𝗻 𝗛𝗲𝗮𝗹𝘁𝗵 𝗢𝘇𝗼𝗻𝗲 𝗧𝗵𝗲𝗿𝗮𝗽𝘆!

Our Ozone therapy increases the amount of oxygen in the blood, resulting in a wealth of health benefits.
Miskawaan Ozone activates the immune system and helps your body to fight bad cells. It's great for getting your glow back and especially good for prevention and treatment in golden-aged people.
Price:
1 time / 5,200 THB
5 times / 25,000 THB
10 times / 48,000 THB

𝗖𝗼𝗻𝘁𝗮𝗰𝘁 𝘂𝘀
📞 +66 (0) 2 086 8888 
📍 Gaysorn Tower, 11th Floor
✉️ contact@miskawaanhealth.com
🌐 www.miskawaanhealth.com
LINE @miskawaanhealth

#MiskawaanHealth #FunctionalMedicine #PreventiveMedicine #integrativeMedicine #ตรวจสุขภาพ #Wellbeing #OzoneTherapy #Rejuvenation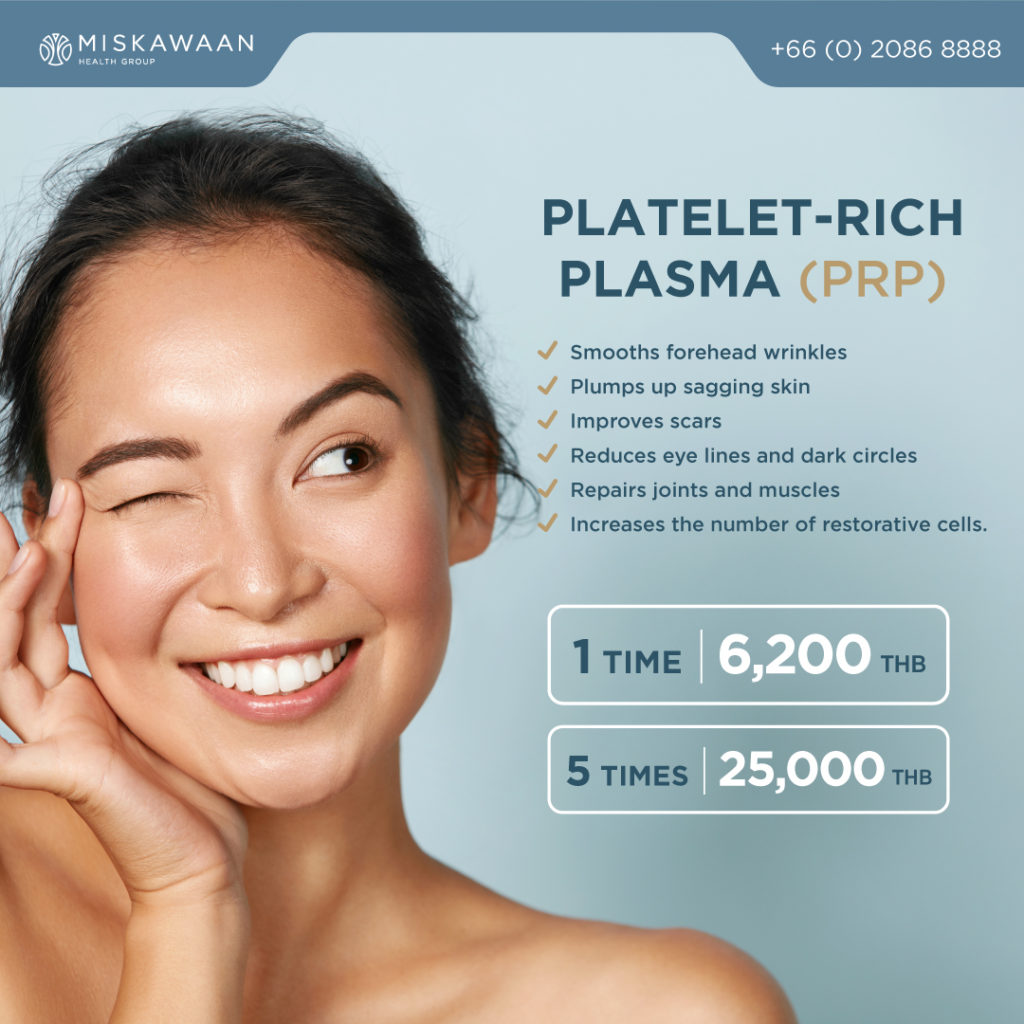 A natural, anti-aging solution? Yes, please!

Achieve a glowing radiance and attractive confidence that comes with being the most attractive version of yourself with our PRP treatment.
Our PRP (Platelet-Rich Plasma) procedures utilize your body's concentrated plasma to enhance healing and cell growth. Our PRP will:

✨ Smooth forehead wrinkles
✨ Plump up sagging skin
✨ Improve scars
✨ Decrease swelling
✨ Reduce eye lines and dark circles
✨ Help repair sore joints and muscles

Book a Visit to Miskawaan Health Clinic today to experience the rejuvenating effects of this fantastic procedure.

Price:
Time / 6,200 THB
Times / 25,000 THB
𝗖𝗼𝗻𝘁𝗮𝗰𝘁 𝘂𝘀
📞 +66 (0) 2 086 8888
📍 Gaysorn Tower, 11th Floor
✉️ contact@miskawaanhealth.com
🌐 www.miskawaanhealth.com
LINE @miskawaanhealth

#MiskawaanHealth #FunctionalMedicine #PreventiveMedicine #integrativeMedicine #ตรวจสุขภาพ #Wellbeing #PlateletRichPlasma #AntiAging #Rejuvination