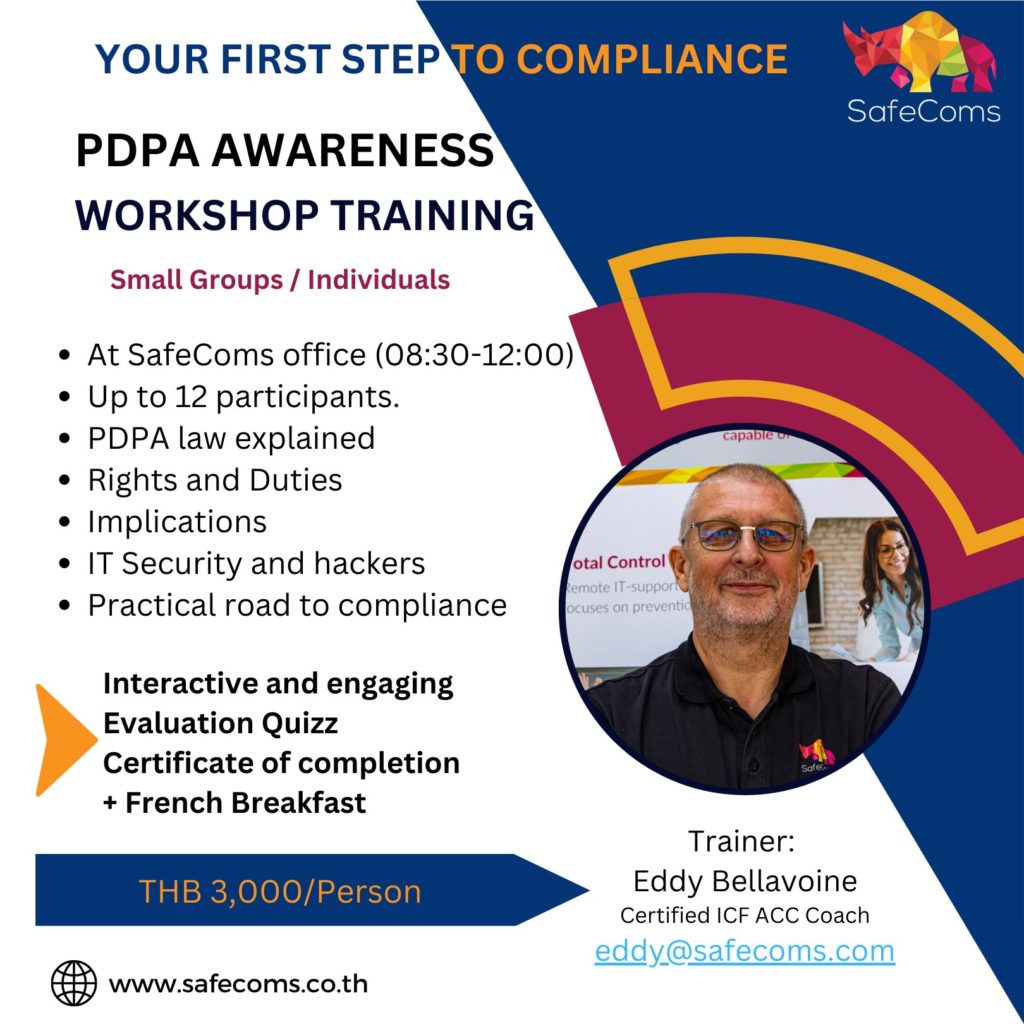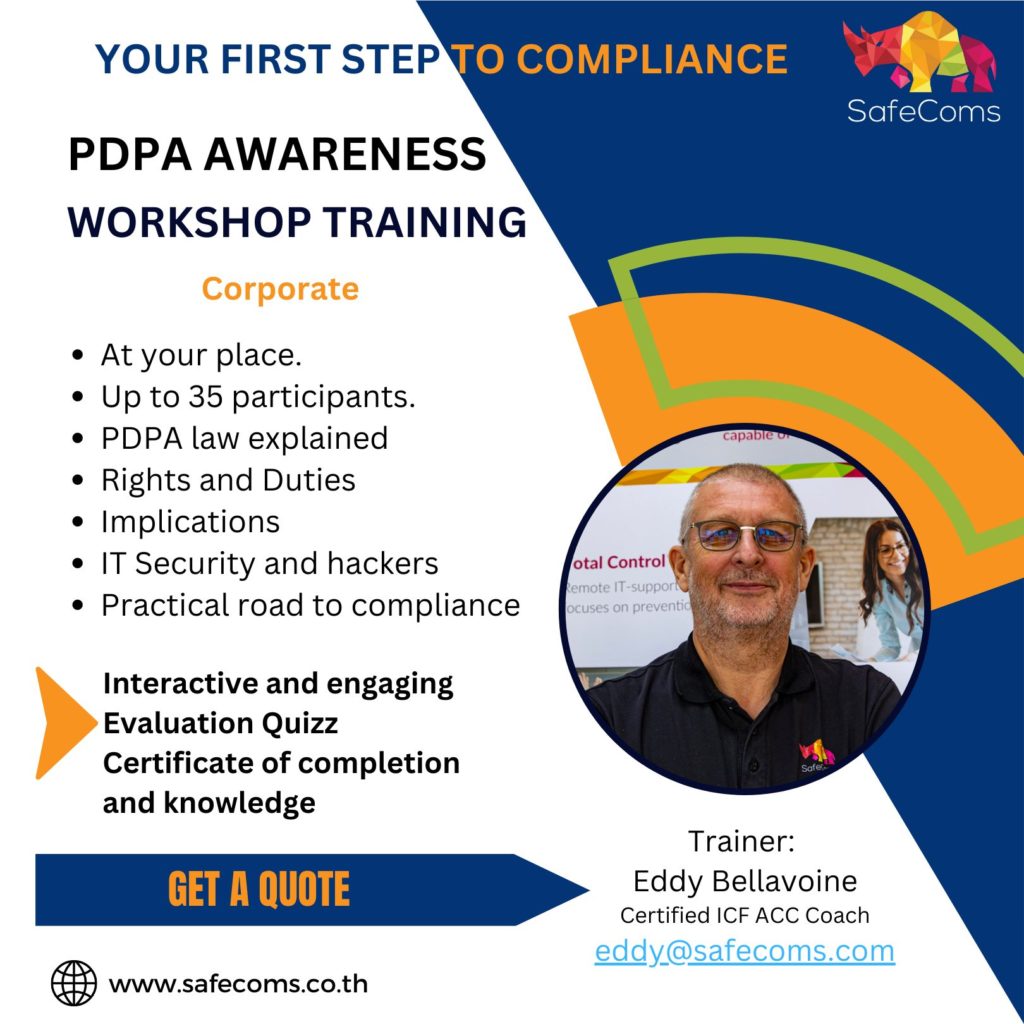 The training is structured into three main parts, each one consisting of a presentation and an evaluation quiz.
– The first part of the training covers the PDPA law and its practical implications, followed by a quiz to assess the participants' understanding of the law.
– The second part of the training focuses on IT Security and the associated risks posed by hackers or data breaches. A quiz is included to assess participants' understanding of these security risks.
– The third and final part of the training covers the practical steps recommended to comply with the PDPA. The final quiz will be used to assess participants' overall understanding of the law and IT security risks and to issue a certificate of completion and knowledge.
The training is delivered in an interactive and engaging style and lasts approximately 3 and a half hours.
It can be delivered on-site to up to 35 attendees, at a flat fee, or at SafeComs office for smaller groups or individuals (we can accommodate 12 persons) at 3,000 Baht a seat (including French breakfast).