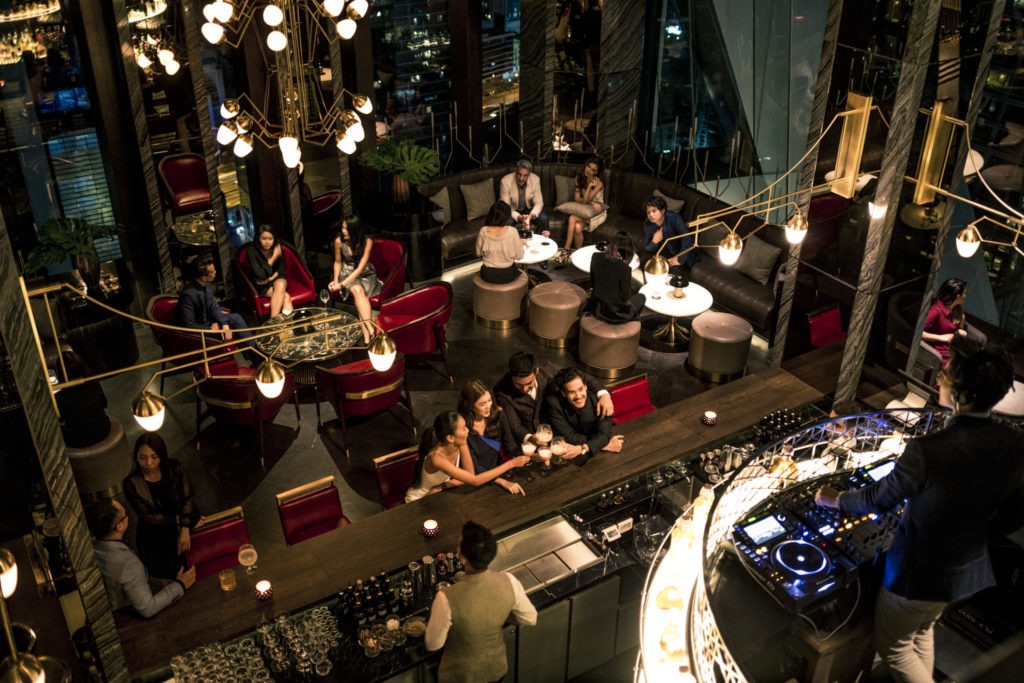 Inspired by the intrepid traveler and a life of adventure, the new signature cocktail menu at Penthouse Bar + Grill is an ode to iconic drinks and persons from around the world.
Live vicariously through the Penthouse Gentleman as he regales stories from his past brought to life through signature cocktails crafted with top-tier ingredients from favorite countries of his travels including France, Spain, Argentina, Italy, Thailand, the United Kingdom, the USA, and Cuba.
Sip on a Liverpool Rocktail, an homage to John Lennon, or immerse in the fresh flavors of the Bangkok-Inspired cocktail House On The Khlong all while surrounded by the chic atmosphere of Penthouse Bar + Grill. The charming storytelling of these new signature cocktails is sure to invoke an overwhelming feeling of wanderlust and nostalgia.
A unique collection of six venues, Penthouse Bar + Grill features The Grill, Chef's Table, The Cocktail Bar, Whiskey Room and The Mezzanine, resonating lavish Chicago and New York penthouses, located on levels 34, 35 and 35M on top of the Park Hyatt Bangkok.
Accessible to all sophisticated locals and savvy travelers, the back story of this triplex penthouse unfolds through curated collectibles and artworks and sequenced styling elements. It's all definitely special but a residential lifestyle locale that's reasonably priced and speaks to all. The new signature cocktail menu enhances the ambience of the venue while elevating a bespoke cocktail experience high above the city's bustling streets.
Perfect for gatherings any day of the week, the new signature cocktail menu at Penthouse Cocktail Bar has something for everyone.
The Penthouse Cocktail Bar, level 35 is open daily from 5:30 PM – 2:00 AM.
To make a reservation, please email [email protected]