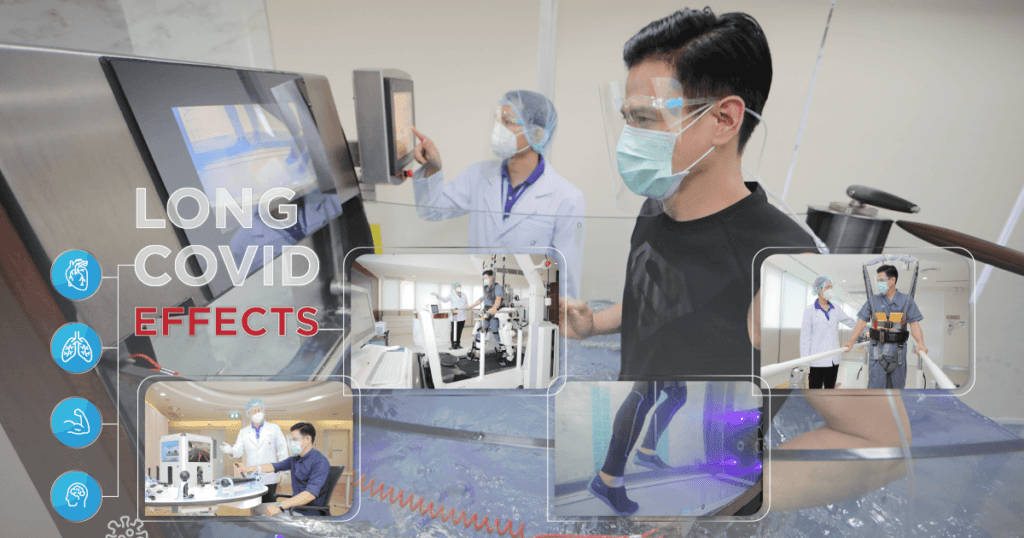 As long-term effects caused by COVID-19 widely vary among individuals, which need Personalized Recovery Programs suited for each individual's condition, conducted by highly specialized rehabilitation physicians, physiotherapists and occupational therapists adhering to international standards, our comprehensive Post COVID-19 Recovery Programs enable a potential of full recovery and proactive care plan to resume quality of life and well-being.
Expire Date 31/03/2022
11,500 – 14,000 Baht
These prices include:
5 rehabilitation sessions (1-1.5 hours/session)
Doctor fees
A 2-week validity after the first visit
*Depending on presenting signs and symptoms as well as severity.
These programs are valid from 22 September – 31 March 2022.
LONG COVID EFFECTS
Respiratory system
Cardiovascular system
Musculoskeletal system
Neurological system
Click here for More Information