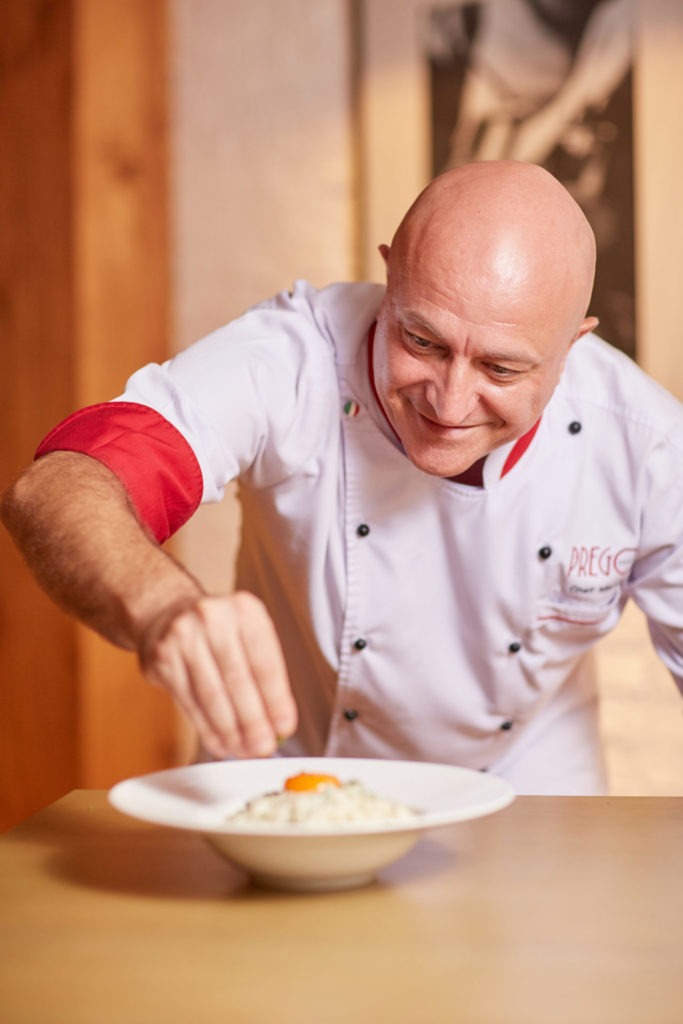 Prego Story
The brand Prego is a long standing identity of the man behind it, Chef Marco Boscaini. His vision came to life when he first opened Prego in Koh Samui 19 years ago. Since then, Prego has become a brand of its own with standards of Amari. After the great success of Prego Samui, Prego Bangkok officially opened in doors in the heart of Bangkok city in April 2022.
Prego Bangkok is a contemporary take on Italian cuisine, featuring both open-air and air-conditioned dining areas, a fully equipped bar and lounge, and a pizza station with an original wood-fired oven. With an exceptional menu created by Chef Marco, Prego offers all Italian favourites along with gluten-free options and a menu specially curated for kids.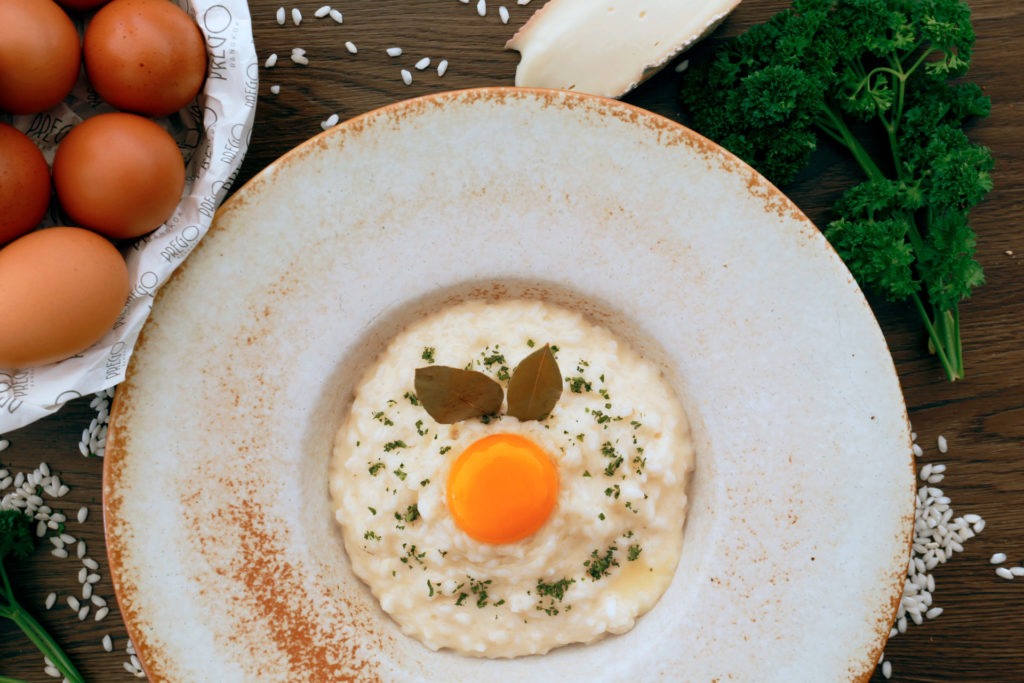 Prego Menu
The lengthy menu highlights Chef Marco's journey through the years, consisting of his favourite picks ranging from delightfully fresh pasta, to pizzas and more. One of the signature dishes and a must try is Chef Marco's 'Risotto Alla Montanara". Rich in cream and essence, this risotto is topped with an egg completing the lushness of it. What makes this dish even more special is that it has been featured in a book highlighting the '100 Best Risottos' from  around the world.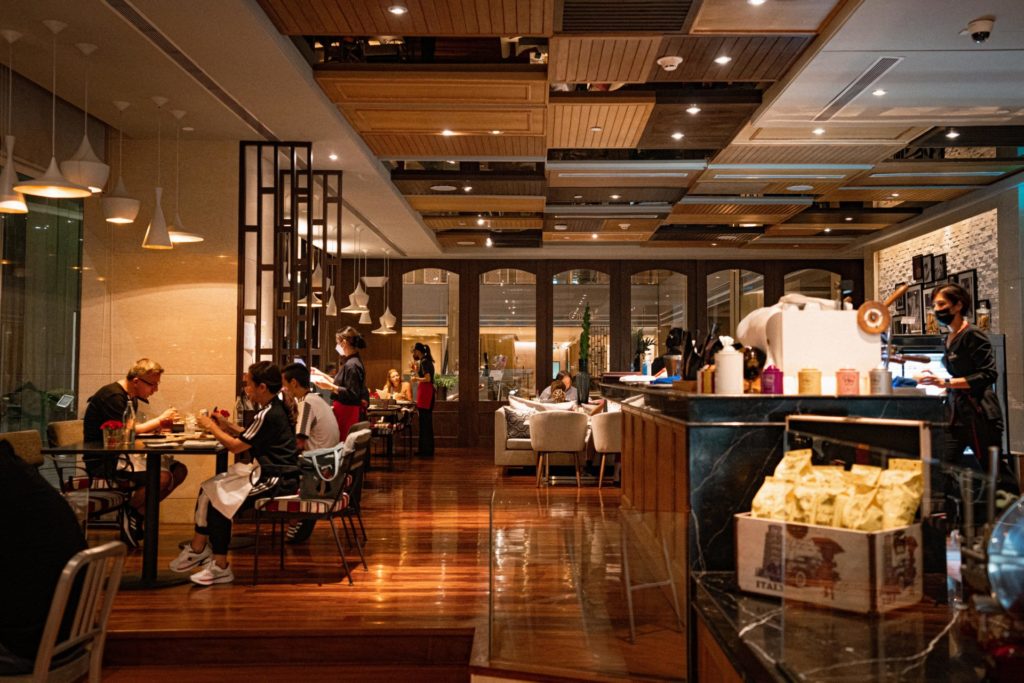 Prego Events
Nothing short of variety is the Cichetti Night happening every Thursday and Friday evening. Guests will be able to enjoy Italian bites while sipping on some of their favourite beverages after a long day. If you are looking for a classic Italian lunch set, Prego Bangkok is offering a great deal at THB 399 inclusive of 1 main course (your choice of pizza or pasta), 1 salad and 1 soft drink. Needless to say, Prego Bangkok offers a Social Hour every Sunday-Wednesday from 17:00 – 19:00 hrs with great buy 1 get 1 deals. It is your next go-to venue to cool off after a hectic day.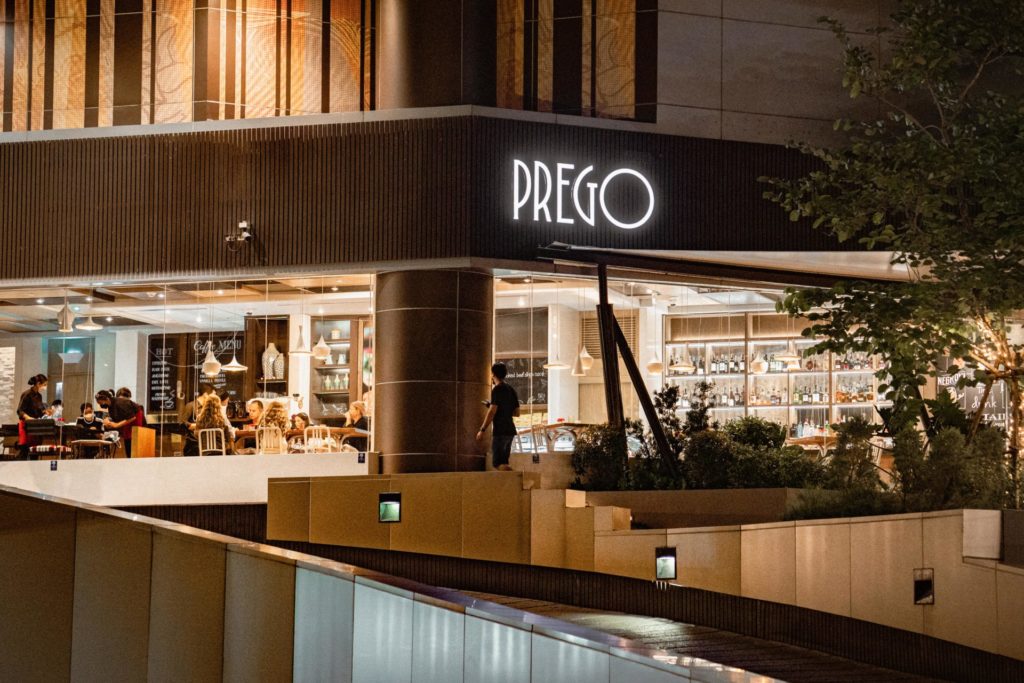 Prego as a Venue for Celebrations
Prego Bangkok is the ideal restaurant for every occasion, whether a casual dinner or an event. Located conveniently in the city centre and with spacious indoor and outdoor seating, it is able to host private events and celebrations of all kinds.
The idea behind Prego is for guests to associate it with exceptional yet comfort Italian food. Chef Marco's authentic touch and passion for his cuisine is what makes Prego Bangkok distinct.
Prego Bangkok is open daily from 11:00 Hrs. – 24:00 Hrs. Experience luxurious Italian cuisine at Amari Watergate Bangkok.