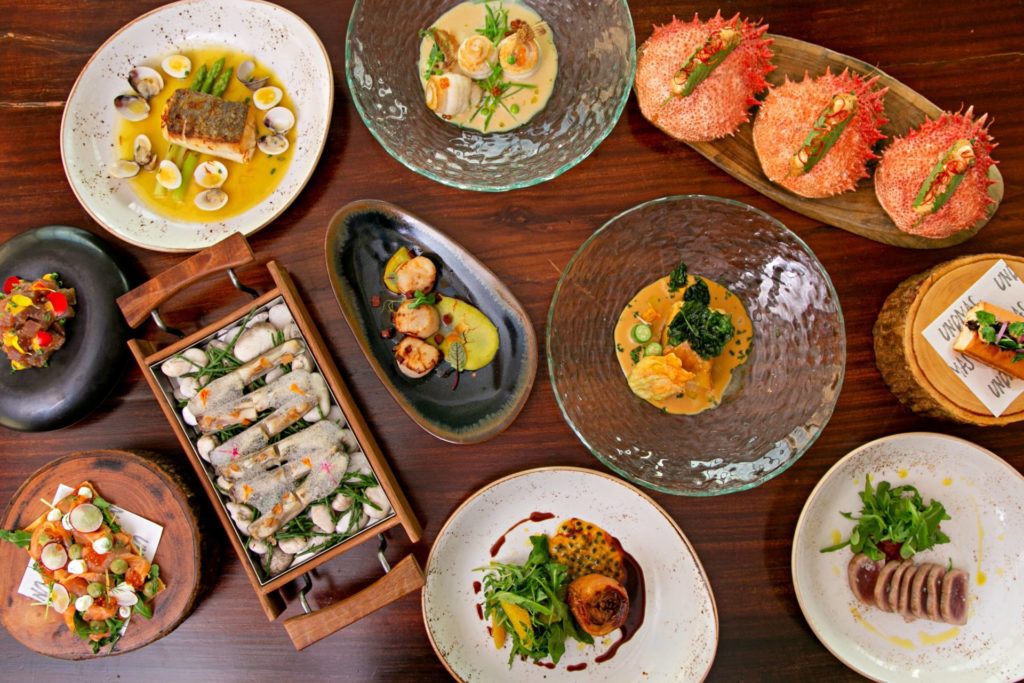 Check out the latest addition to the menu at UNO MAS! Our new signature dishes truly celebrate authentic Spanish flavours, masterfully combining the best-imported ingredients. Get ready to indulge in a culinary journey crafted by
Chef De Cuisine at UNO MAS, Chef Roberto Gonzalez Alonso that's best shared with your loved ones in a warm, relaxed atmosphere. So, come join us and experience the ultimate in Spanish dining, with bold flavours and an unforgettable dining experience that will leave you craving for more!
The new additions include:
• Creamy rice, scampi and pig trotters
• Pan-seared snow fish, lemon and parsley sauce
• Pan-seared scallops, mashed peas and crispy chorizo
• Artichokes and cockles in a white wine sauce
• Hake with saffron sauce, clams, asparagus and quail egg
• Strawberry, tomato and beetroot salad, smoked sardine tartare
• Salted anchovies and boquerónes on a roasted red capsicum salad
• Mussels in marinara sauce
• Kokotxa, hake jowls, soft boiled egg, bone marrow, caviar
Book your table now to experience the Sensational Spanish New Menu and indulge in a culinary journey like no other at UNO MAS Restaurant run from 12.00 hrs. – 23.00 hrs.
For more information or make a reservation, call UNO MAS at Centara Grand at CentralWorld at 02-100-6255, or email [email protected]
Find out more about UNO MAS below:
Website: www.unomasbangkok.com
Facebook: UNO MAS
Instagram: Unomas_Bangkok