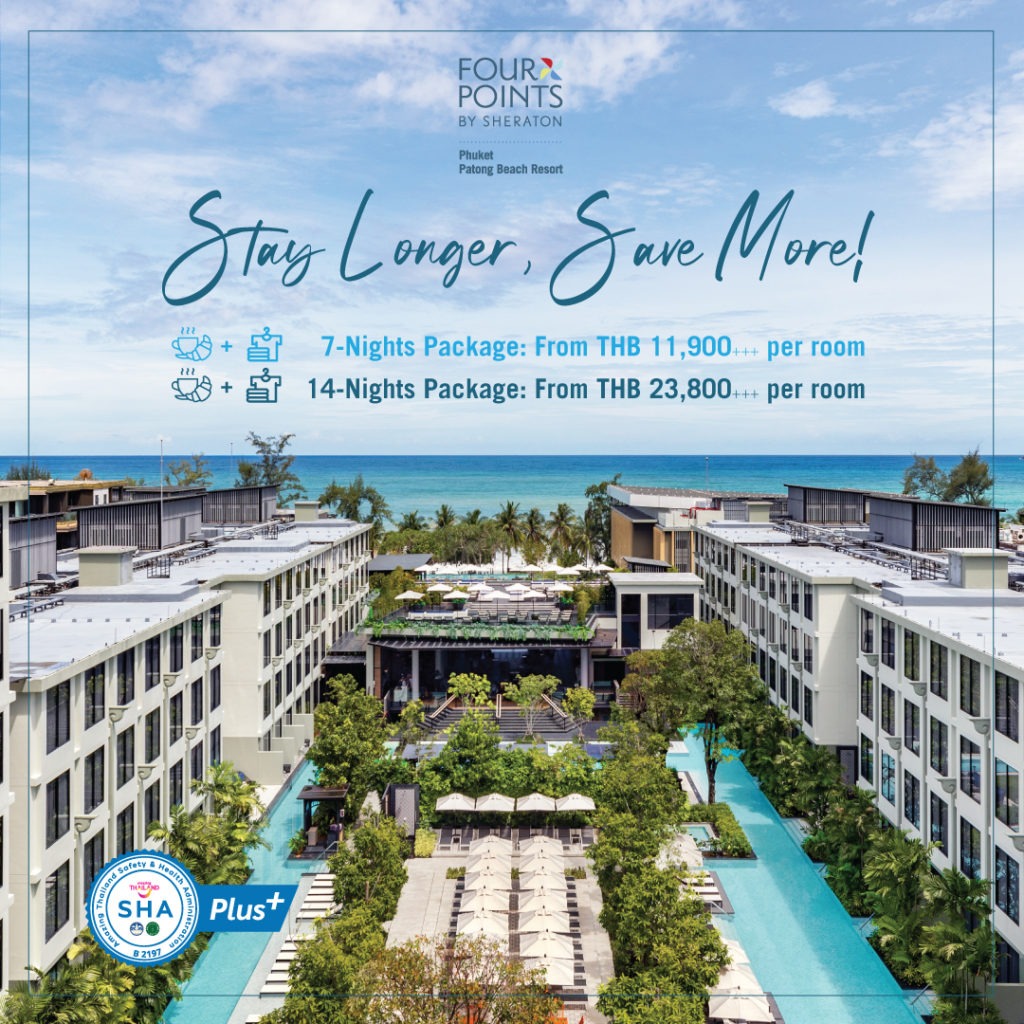 Welcome you to the paradise with a stay at Marriott's newest resort. Book our 𝐒𝐭𝐚𝐲 𝐋𝐨𝐧𝐠𝐞𝐫, 𝐒𝐚𝐯𝐞 𝐌𝐨𝐫𝐞 inclusive of daily breakfast for 2 and 15% off on laundry services.
Rates for 2 persons starting from;
· 𝟳 𝗡𝗶𝗴𝗵𝘁𝘀 𝗣𝗮𝗰𝗸𝗮𝗴𝗲: THB 11,900+++ per room
· 𝟏𝟒 𝐍𝐢𝐠𝐡𝐭𝐬 𝐏𝐚𝐜𝐤𝐚𝐠𝐞: THB 23,800+++ per room
Book your stay with us today!
Call: 076 645 999
Email: fp.hktfp.reservations@marriott.com
Website: https://bit.ly/longstayphuket