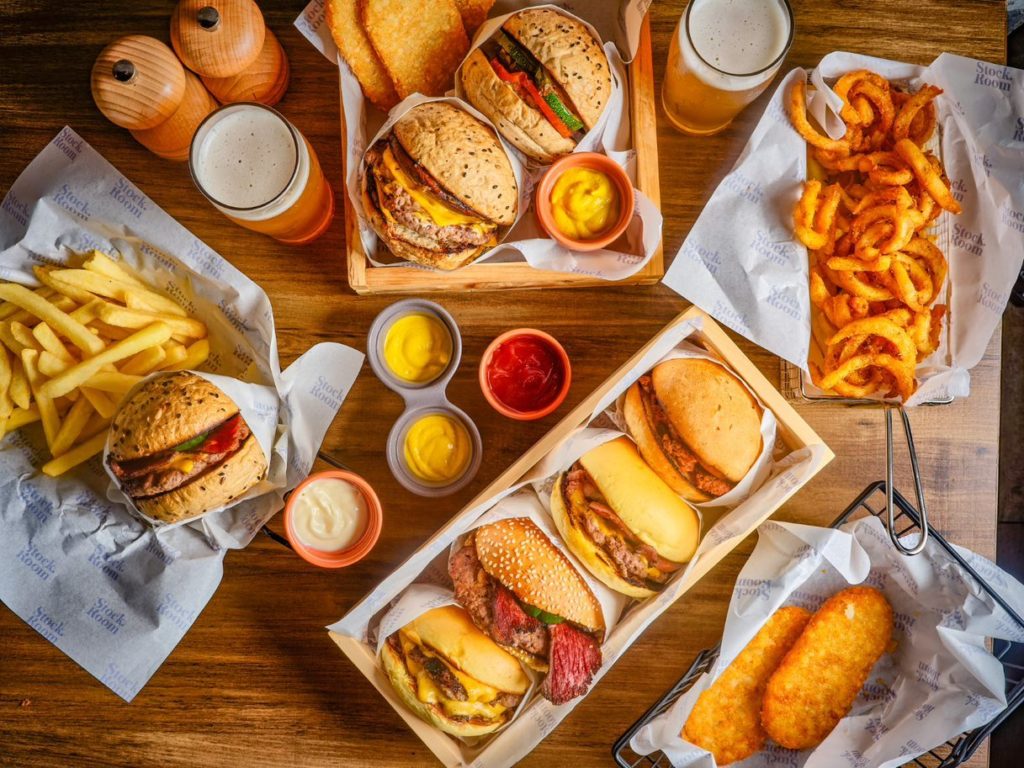 Stock.Room, Kimpton Maa-Lai Bangkok's fifth-floor grocerant, launches an almost unbelievable Stock Burger bounty starting 3 July 2023, with chefs flipping unlimited smash burger patties-to-plates for hungry diners.  
Step aside ordinary burgers, because Stock.Room takes its smash burgers very seriously. More than 6 sizzling hot-off-the-grill choices, with buttery buns and all the juicy fixings, include The Reuben, Pastrami Buddy, Shrooms Shrooms Party and more. The Stock Burger offer is available at THB 699 per person including your choice of side for 90 minutes in burger heaven.
The crispy golden sides are like Robin to Batman – can't have one without the other. Crunch-galore accompaniments include fluffy hash browns, perfectly seasoned curly fries and shoestring fries.
The meal's completed with a bevy of beverage choices including free-flow soft drinks for THB 150 per person. Rich, thick milkshake for THB 150 per frosty glass or unlimited local draft lager for THB 399 per person.
Stock Burger comes with a proceed-with-caution warning, however, come with an empty stomach!
Stock Burger at Stock.Room is available daily for lunch from 11:30 a.m. – 2:30 p.m.* and dinner from 5:30 p.m. – 10:30 p.m. For more information or reservations, call 02 056 9999, email [email protected] or visit www.kimptonmaalaibangkok.com. 
*Except the first Sunday of the month.
All prices are subject to a 10% service charge and 7% government tax.