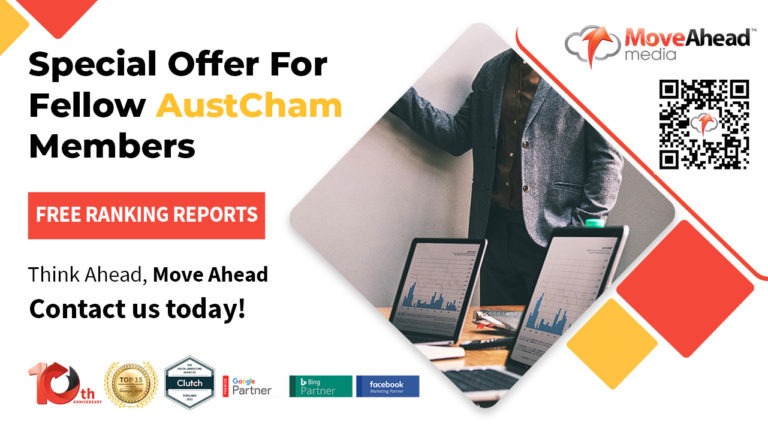 We've got the answer! Move Ahead Media is offering free Ranking Reports for fellow AustCham members for the whole month of July! This report will help you find your top traffic driving keywords. 
Don't miss out on valuable leads because of poor SEO rankings. Contact our office today and we can identify high volume keywords that are easy for you to boost to page one!
You don't need a PhD in search engine optimization or years of experience with digital marketing campaigns. All it takes is this free report, which will give you all the information you need on how to rank higher on Google – without spending a dime. It's time for your website to start getting noticed by potential customers who are searching online right now!
Get started today with our FREE report and contact us if we can be of any assistance in helping improve your rankings further.
Website: www.moveaheadmedia.co.th
Email: [email protected]
Phone: +66 (0) 2260 0422
Think Ahead, Move Ahead