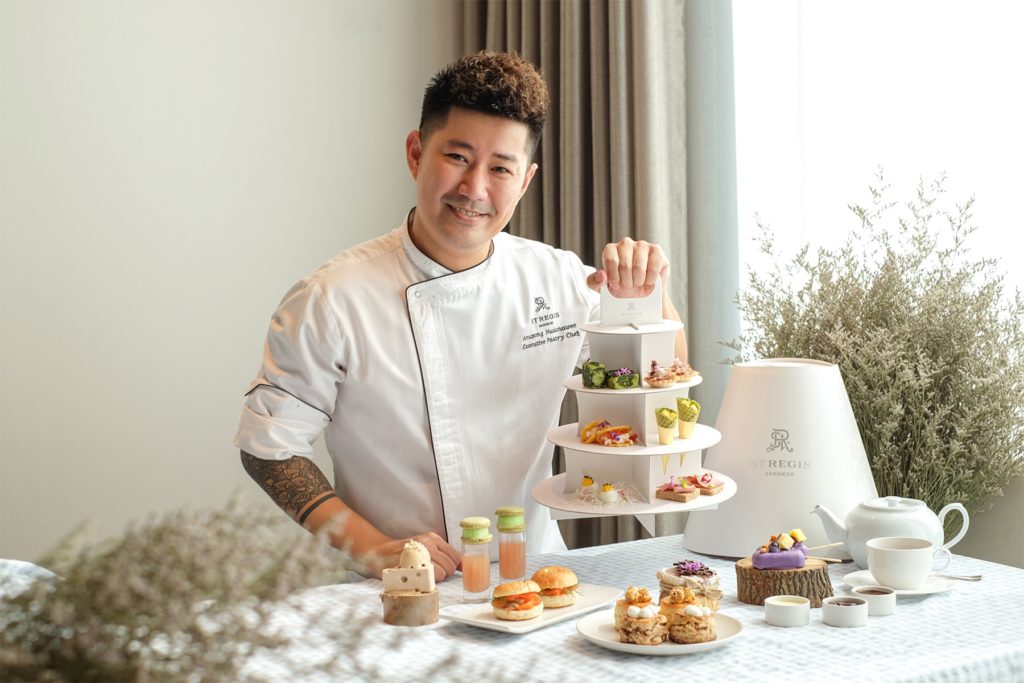 The St. Regis Bangkok showcases a quintessential summertime treat with "The St. Regis Bangkok x Molto" afternoon tea experience, presenting from 1 July – 30 September 2021 for take-home and delivery.
The collaboration with Molto will showcase signature flavors from the artisanal gelato maker, including mango passion fruit sorbet, Earl Grey, matcha Kit Kat, Nutella, and apple Sugus.
The afternoon tea will also debut "The St. Regis Blueberry Cheesecake" ice cream, created in homage of the brand's legendary St. Regis New York cheesecake.
Chef Aey Anupong, The St. Regis Bangkok's Executive Pastry Chef and finalist in Top Chef Thailand Dessert Edition, worked closely with the Molto team to perfect the recipe for The
St. Regis Blueberry Cheesecake ice cream, which will be available for purchase directly with
the ice cream makers during 1 July – 30 September 2021.
The collaboration with The St. Regis Bangkok is Molto's first partnership of its kind with a hotel. Widely acclaimed for the quality and taste which has helped them amass a loyal online following, Molto has launched more than 100 flavors to date, such as seasonal offerings as well as successful collaborations with international food brands including Loacker, Twinings, Kellogg's Corn Flakes, Lotus Biscoff, and Pepperidge farm.
For the latest afternoon tea experience at The St. Regis Bangkok, Chef Aey draws inspiration from The St. Regis destinations across the world to create exquisitely presented bites, tempting guests with a taste of international travel. Sweet treats in "The St. Regis Bangkok x Molto" afternoon tea include San Sebastien Cheesecake with Earl Grey Ice Cream, Nama Cheese Chocolate with Matcha Kit Kit Ice Cream, Ricotta Gianduja Cheesecake with Nutella Ice Cream; and The St. Regis Cheesecake Ice Cream Pop – inspired by The St. Regis addresses in Mallorca, Osaka, Venice, and Bangkok respectively.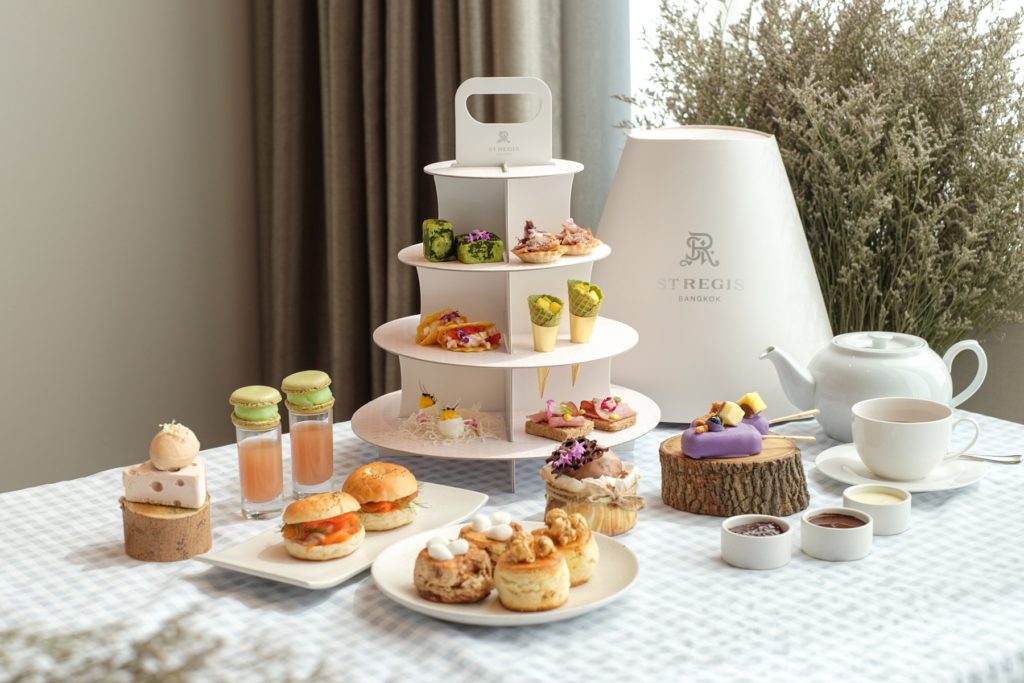 Other highlights featuring Molto's signature smooth and thick ice cream include Mango Passion Fruit Sorbet with Mango Yuzu Mint Salsa and Apple Sugus Ice Cream Macaron.
Balancing the sweet sensations of the afternoon tea set are savory nibbles including Mini Prawn Taco, Deviled Quail Eggs with Caviar, Duck Rillettes with Orange Curd, and Mini Bagel with Smoked Salmon.
"The St. Regis Bangkok x Molto" delivery afternoon tea is priced at THB 1,600 net per set, available to order daily from 12:00 PM – 5:00 PM, 1 July – 30 September 2021. Free delivery within 10km when ordering directly with the hotel. To place an order, please contact 02-207-7777 or LINE: @StRegisBangkok