(January 11 2022 – Bangkok, Thailand) – Kimpton Maa-lai Bangkok, the stylish boutique hotel, welcomes 2022 with exciting new happenings that promise to delight café-hoppers, food connoisseurs as well as the health-conscious crowd. From exciting offerings at CRAFT, innovative Italian cuisine at Ms.Jigger, upscale 'grocerant' introduced at Stock.Room and sky-high delight at Bar.Yard, Kimpton Maa-Lai Bangkok is kicking off 2022 in style.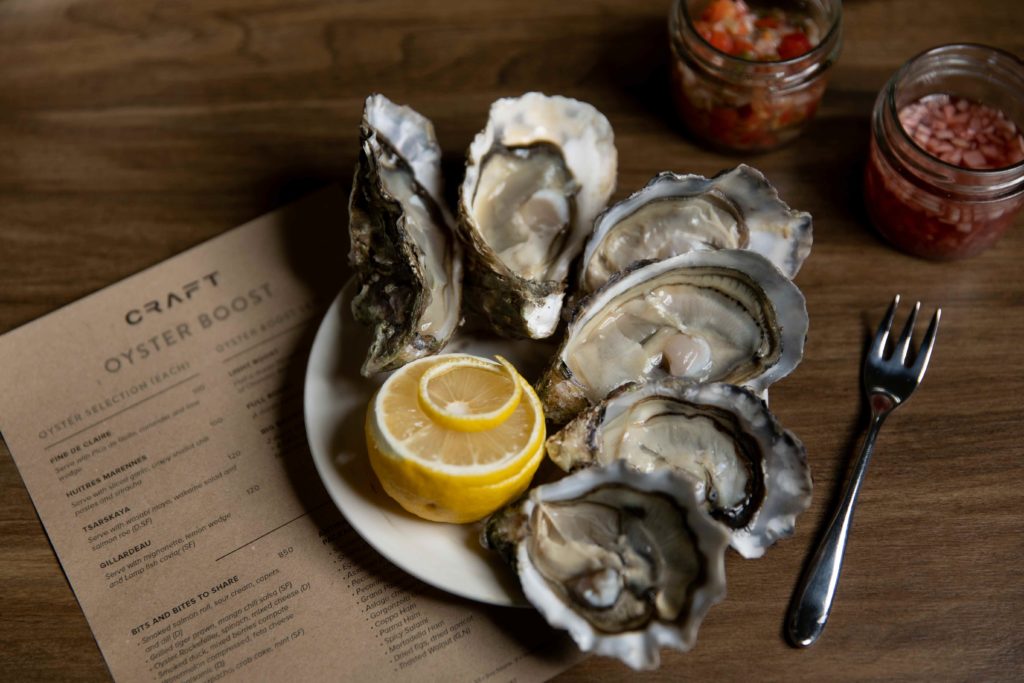 SHUCKING GOOD TIME at CRAFT
Leading pet-friendly cafe with lush green surrounds, CRAFT introduces "Oyster Boost" every weekend with a plethora of oyster selections, including Fine De Claire, Huîtres Marennes, Tsarskaya and Gillardeau to share. Guests can choose to glam up their meal with CRAFT's Gins & Tonics as well as effervescent sparkling wine of your choice.
Choose from your choice of:
Six oysters and two glasses of sparkling wine at THB 1,188
A dozen oysters and one bottle of sparkling wine at THB 2,488
two dozen oysters with one bottle of sparkling wine and four gin & tonics at THB 3,888
Oysters come with ponzu, spicy seafood, red wine shallots, and lemon wedge. There's also plenty of scrumptious snacks to order off the menu, from grilled tiger prawn with mango chilli salsa, smoked salmon roll, mango gazpacho to antipasto platter from Ms.Jigger.
Oyster Boost is available every Saturday and Sunday, with live entertainment from 5:30 p.m. until 10:00 p.m.
CRAFT opens daily from 7:00 a.m. until 11:30 p.m. Table is ready to be reserved from 6:30 p.m. onwards. Please get in touch with 02 056 999 or email us at craft.kimptonmaalai@ihg.com.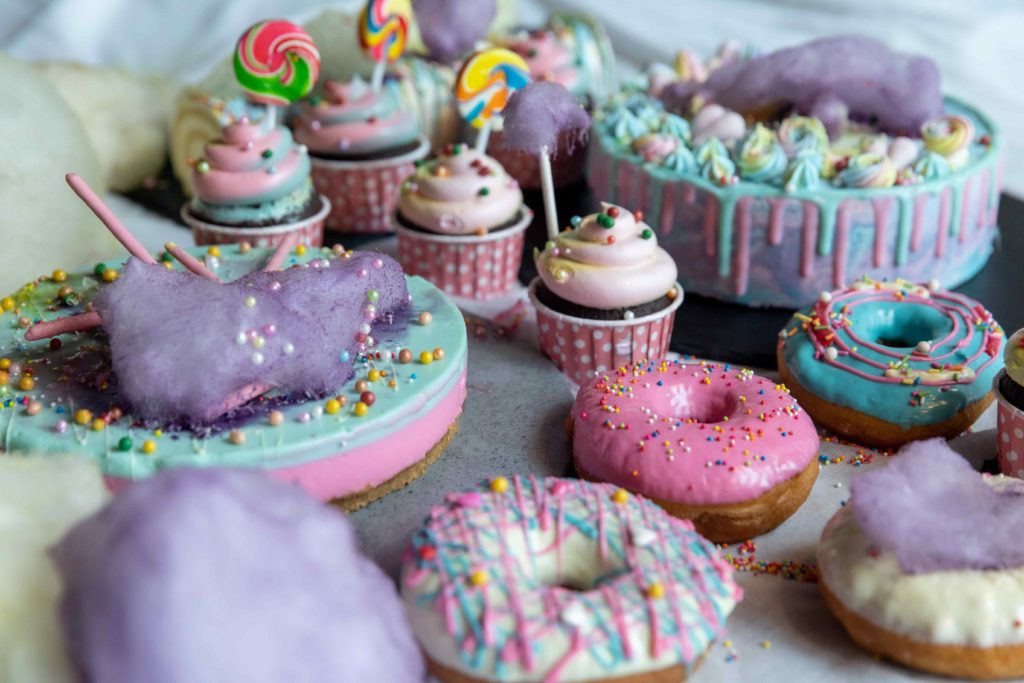 Paint Your January in Shades of Cotton Candy Pastels at CRAFT
This January, CRAFT unveils sweet pastel stunning creations that promise to delight and impress throughout the month. The choice is all yours, from cotton candy cupcakes, cotton candy pinwheel cookies, cotton candy-coated eclairs to cotton candy cakes. Select from cotton candy rainbow cake, cotton candy lemon roll or cotton candy cheese pie, all available at THB580 per cake. Individual sweet delight is available at THB78 per piece. 24-hour advance order is required for whole cakes and pies.
For enquiries or to make an order, please contact craft.kimptonmaalai@ihg.com.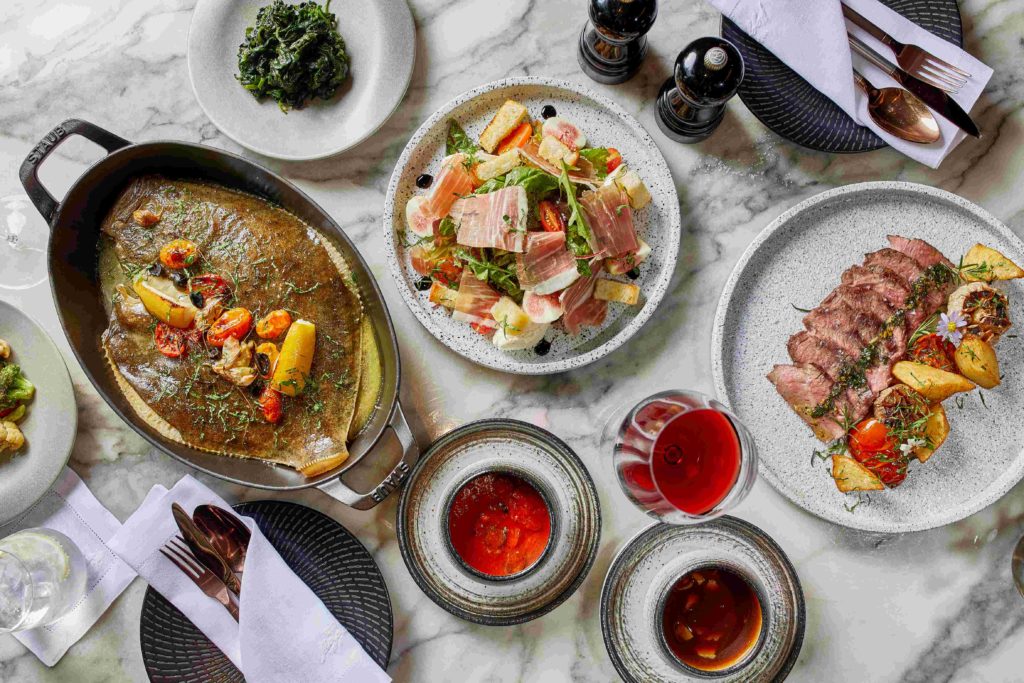 Be Enthralled by Special Menus from Ms.Jigger
Visit Ms.Jigger, a cosy lounge and eatery that features a curated cocktail experience paired with an Italian fare and an all-new distinctive special menu throughout January.
Chef Danilo Aissa, Chef de Cuisine at Ms.Jigger, is ready to wow with his highlight dishes from the blackboard. From hand-sliced Tuscany ham with fresh figs and ricotta cheese, baked whole turbot fish with marinara sauce and sautéed vegetables to Wagyu flank steak with gremolata, each dish promises to whet your appetite.
Ms.Jigger opens daily for lunch and dinner from 1:30 a.m. until 2:30 p.m. and 5:30 p.m. until 11:00 p.m. on weekdays. On weekends, the Italian restaurant is open from 11:30 a.m. until 11 pm. Reserve your table for a family gathering at 02 056 9999 or email us at msjigger.kimptonmaalai@ihg.com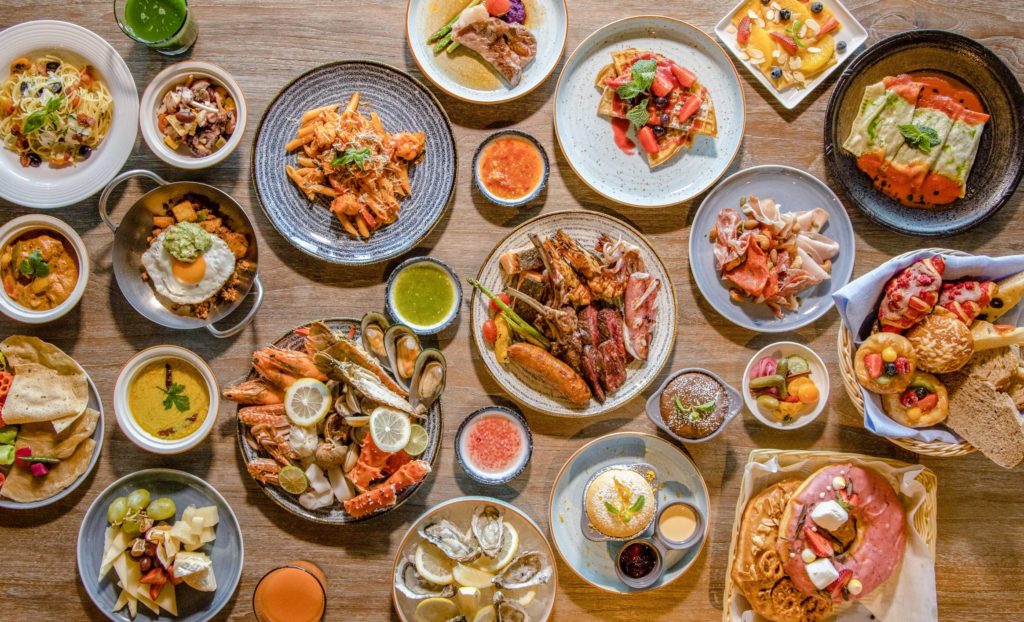 Sunday Brunch "Welcome to The Playground"
Stock.Room rolls out the red carpet every Sunday with its "Welcome to the Playground' brunch. Food-lovers can enjoy extensive assisted buffet, and other indulgences such as caviar egg benedict and grilled Kobe beef as well as multiple live cooking stations.
Those joining with children can keep their kids entertained at the kids' play area with babysitters and safe recreational activities. Adults are welcome to indulge their brunch with a few different beverage package options available.
Sunday Brunch, "Welcome to the Playground", is available for every Sunday from 12:00 p.m. until 3:00 p.m., with attractive packages:
THB 1,950 per adult, including food and soft drinks
THB 2,800 to celebrate with a range of free flow of soft and house alcoholic beverages
THB 4,288 to top up with a free flow of champagne
THB 888 per child age of 6 until 12, and children under 6 dine for free
Group of 10 persons can enjoy additional 20% savings of any of the available packages.
Reserve your table at 0 2056 9999 or email: stockroom.kimptonmaalai@ihg.com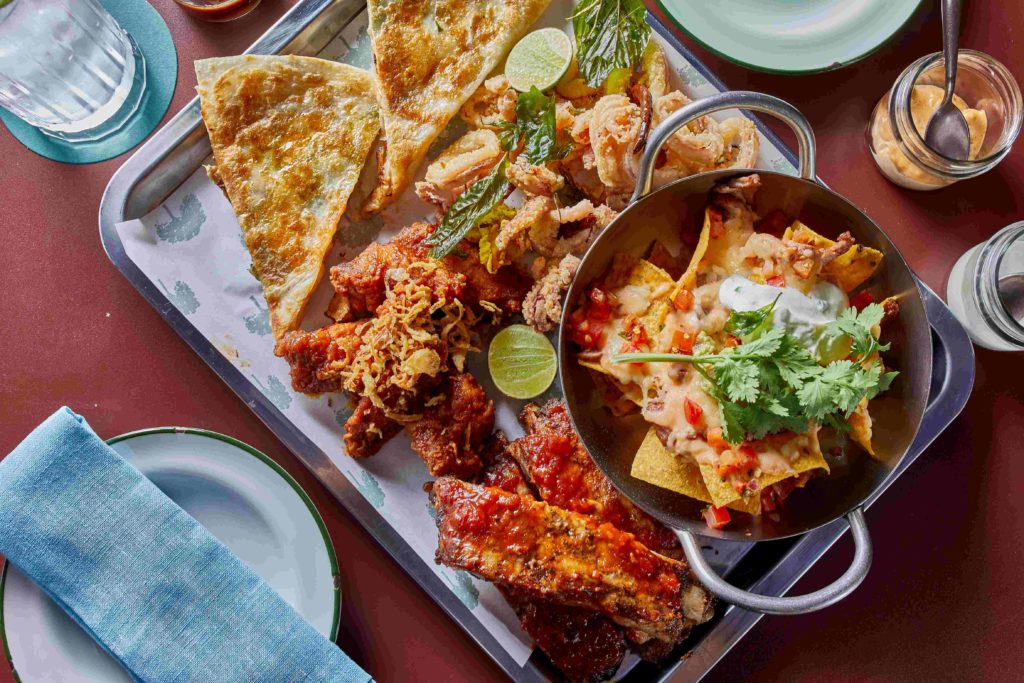 Lazy Weekends and Happy Daze at Bar.Yard
Bar.Yard takes barbeques to new heights every weekend with Happy Daze – an extensive spread of invigorating farm-to-table dishes and tiki-inspired beverages.
The urban weekend backyard party delights with delectable dishes such as The Greatest Hits Platter, Hua Hin Fresh Caught Fried Calamari, Ancho Dark Beer Smoked BBQ Baby Pork Ribs, 6 Wings & Drumettes Combo and pork neck nachos.
Happy Daze is available every Saturday and Sunday from 11:30 a.m. until 3:00 p.m.
Bar.Yard is open daily from 4 p.m. until midnight on weekdays and 11:30 a.m. until midnight on weekends. For reservations, contact 02 056 9999 or email baryard.kimptonmaalai@ihg.com.
All Restaurants & Bars prices are subject to 7% government tax and 10% service charge.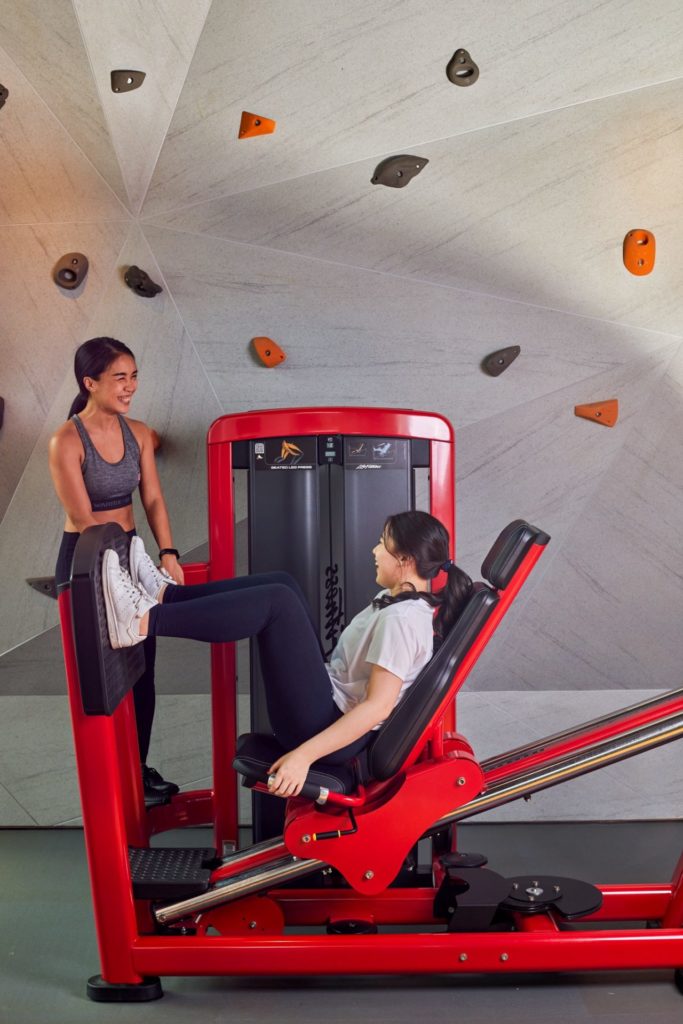 STAY FIT AND NOT STILL
Begin 2022 with new commitments to reach your resolutions with help from our certified trainers. With every 50 hours of personal training package purchased, health enthusiasts can enjoy special savings from Kimpton Maa-Lai Bangkok.
Stay Fit Not Still package includes 50 hours of personal training sessions at THB 50,000 from the original price of THB 60,000. Guests can enjoy a session of their choice, from yoga, Muay Thai and weight training.
The promotion is available from January 1 until 31, 2022. Advance booking is required, please contact 02 056 9999 or email at gym.kimptonmaalai@ihg.com . GYM opens daily from 6:00 a.m. – 9:00 p.m.
Price is subject to 7% government tax.
Visit offers page:  http://bit.ly/PRKimptonEN
Website : https://www.kimptonmaalaibangkok.com/