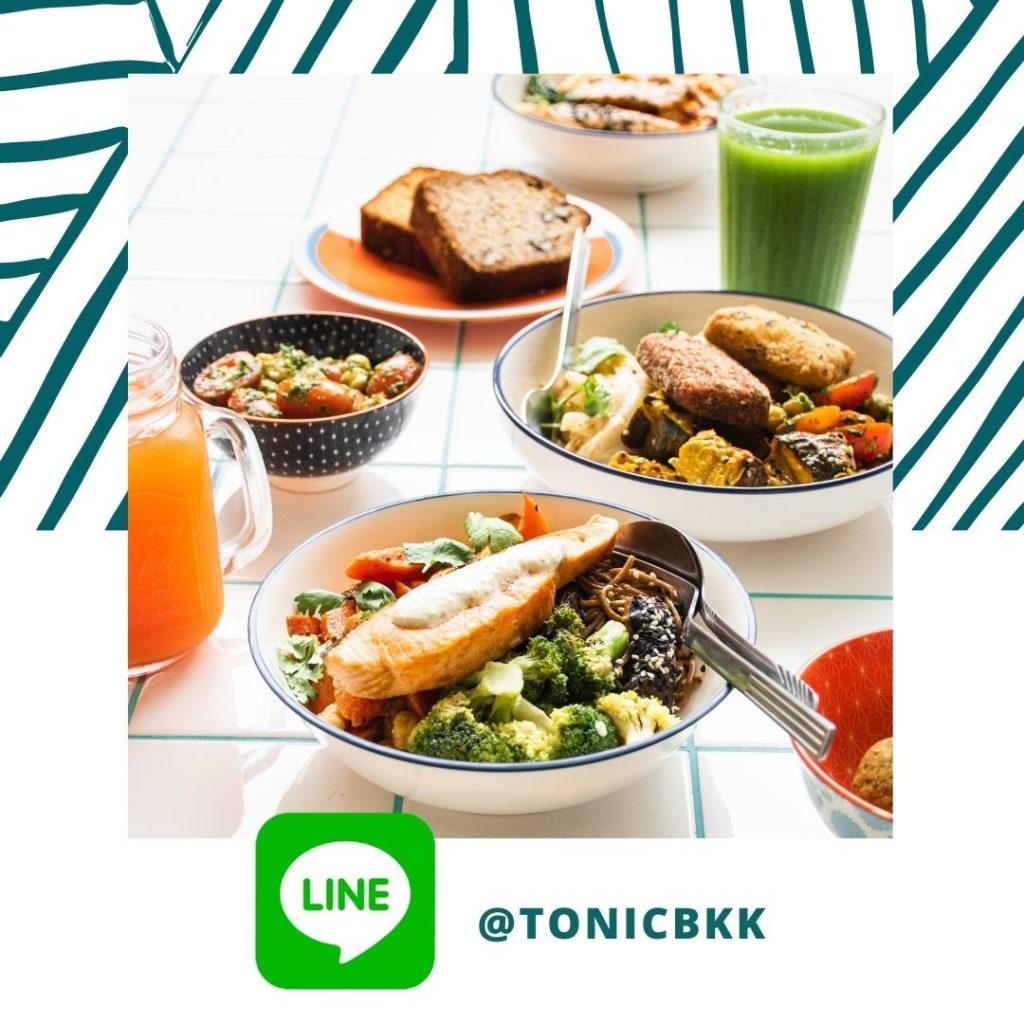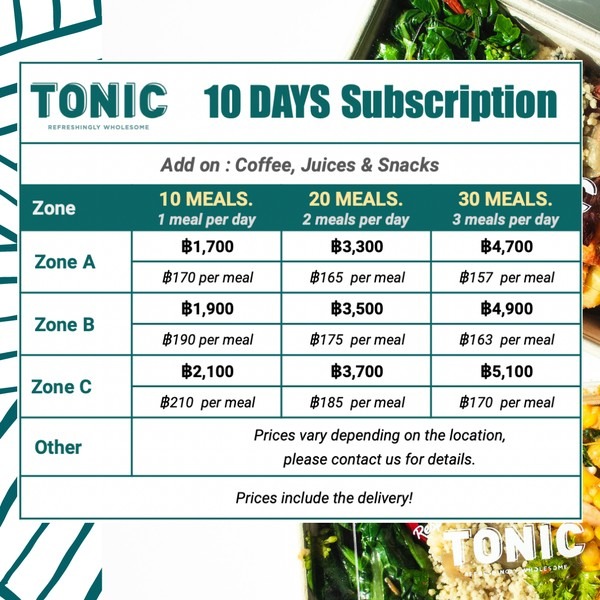 TONIC. Good food, delivered right to your doorstep
Join us with a wholesome meal plans!
Add LINE : https://lin.ee/AymIOVJ
Choose the number of meals per day : 1, 2 or 3.
Build your own menu : Combine veggies and pasta salads, whole grains and proteins.
Add on : Coffee, Cold-pressed juices, snacks.
• 5 days from ฿900/ 5 meals
• 10 days from ฿1,700/ 10 meals
• 30 days from ฿5,000 / 30 meals
Add LINE @tonicbkk