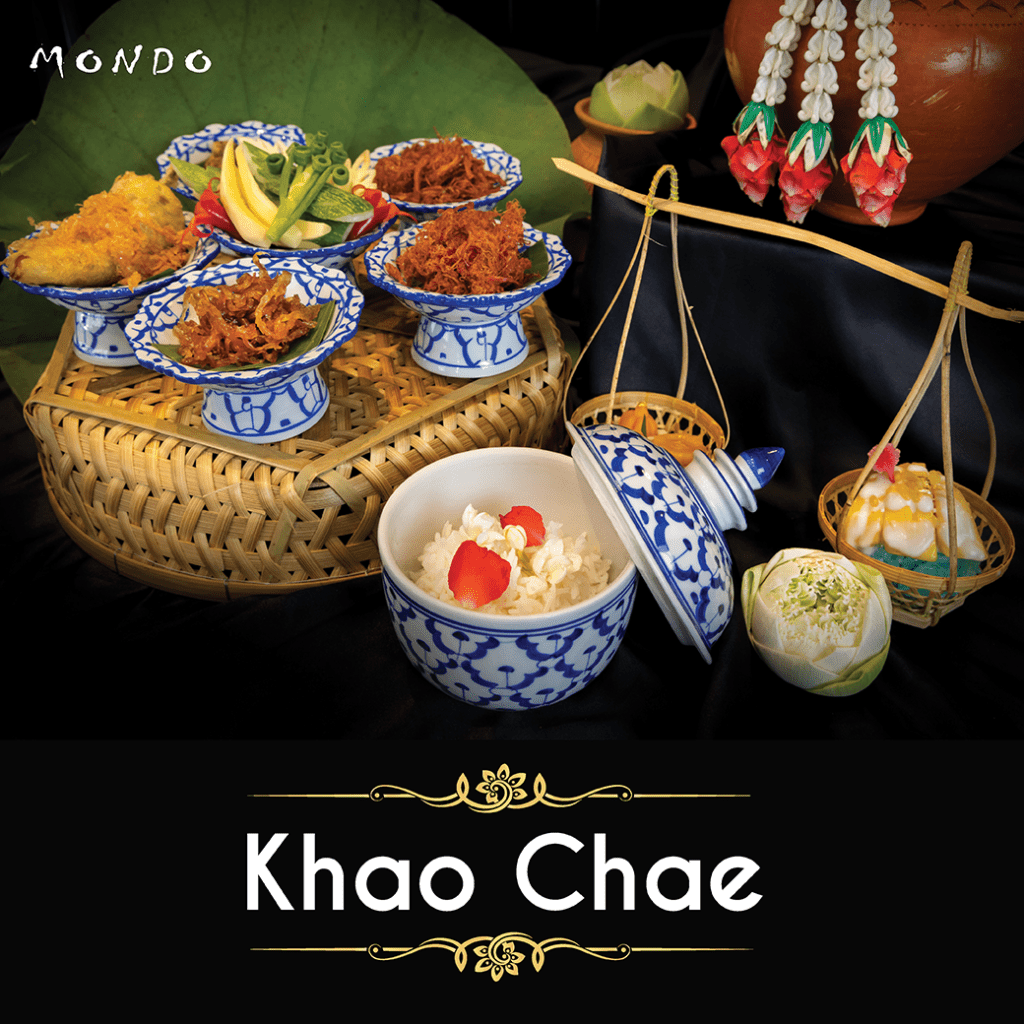 Tradition and taste blend into a summer Thai Classic
From the 20th of March till 30th of April, Mondo restaurant features a unique offering, Khao Chae, a classic Thai dish only served during summer time.
Replicated from a Royal dish during King Rama IV era (1851-1868), Khao Chae is steamed rice soaked in jasmine-scented water and served with five side-dishes: luk krapi (deep-fried fish and shrimp paste balls), yisok foi (deep-fried and shredded fish), prik yuak sod sai (sweet pepper stuffed with minced pork), hua chai po pad kai (Chinese radish stir-fried in egg) and moo foi (sweet shredded pork). Serve with fresh vegetables and condiments such as green mango, cucumber, white turmeric and spring onion to balance out the sweetness from the side dishes.
Ideal to complement with a Thai dessert, such as the must have Mango sticky rice.
Available at Mondo restaurant daily from 11.00 – 17.00 hrs, 20 March to 30 April 2022.
Price at THB 599++ per set (dine-in and takeaway).
For more information and reservations, please call 02 620 6666 Email: [email protected]
or connect with us via Line chat: @hiltonskbkk