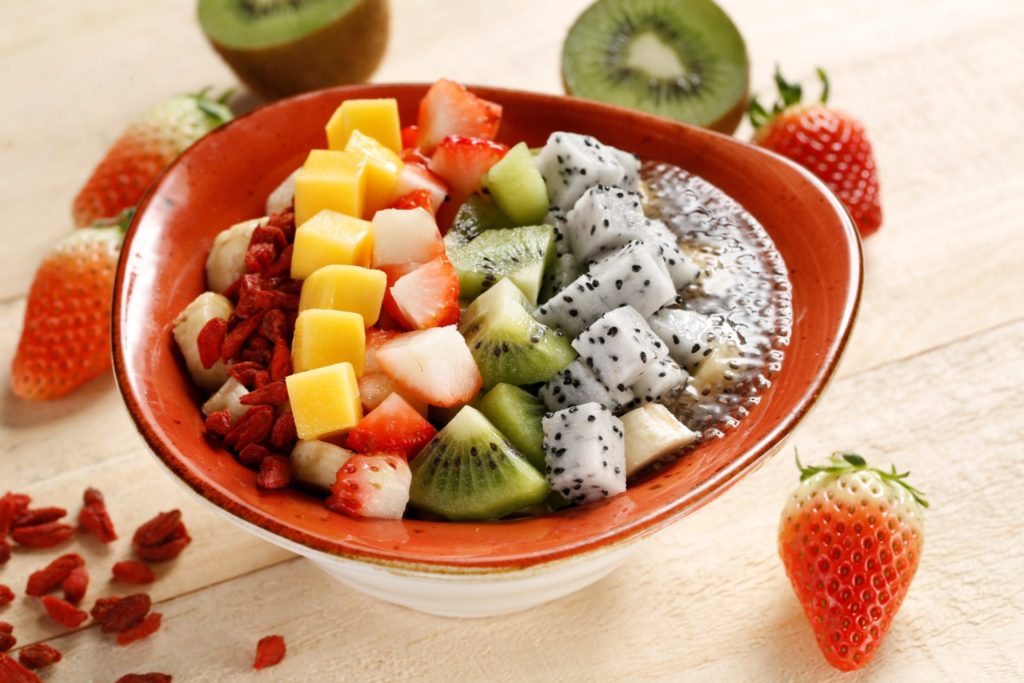 Zing bakery on the ground floor of Centara Grand at CentralWorld is now offering acai berry bowls packed full of vitamins, nutrients, and flavor.
Acai berries are known as Superfood and are often referred to as nature's "Purple Gold". The berries are loaded with Antioxidants, Fiber, Omega-3s, and Calcium. Their Superfood properties help fight Heart Disease, Cancer, Arthritis, and High Cholesterol. Additionally, acai berries are perfect for losing weight as they only contain 70 calories per cup.
Zing bakery is offering four different types of acai berry bowls that are combined with a smorgasbord of Beans, Berries, Fruit, Grains, Nuts, and Seeds:
Basic Acai (THB 195++): Acai berry with banana and Granola
Pure Fruit Acai (THB 235++): Acai berry with strawberries, mango, kiwifruit, dragon fruit, goji berries, chia seeds, and coconut shavings
Crunchy Nuts Acai (THB 235++): Acai berries with banana, pecans, cashews, shaved almonds, peanut butter, coconut shavings, and cacao nibs
Very Berry Acai (THB 235++): Acai berries with blueberries, mulberries, strawberries, dried cranberries, flax seeds, pumpkin seeds, and coconut shavings
Zing bakery from Centara Grand at CentralWorld are available 7 days a week from 07.00 to 19.00 hrs.
Delivery via Grab Food: https://cutt.ly/6bqTpkw
Stop by Zing bakery between 18.00 – 19.00 hrs. to receive a buy 1 get 1 free Happy Hour discount on most available pastry items.
For more information or to place an order, please contact Dining Reservations by calling 02-100-1234 ext. 6485 or emailing [email protected].
Find out more about Zing Bakery, Centara Grand at CentralWorld below:
Website: www.centarahotelsresorts.com/centaragrand/cgcw
Facebook: Centara Grand & Bangkok Convention Centre at CentralWorld
Instagram: Centaragrand_Centralworld