Porcelain Veneers Educational Video | Bangkok Smile Dental Clinic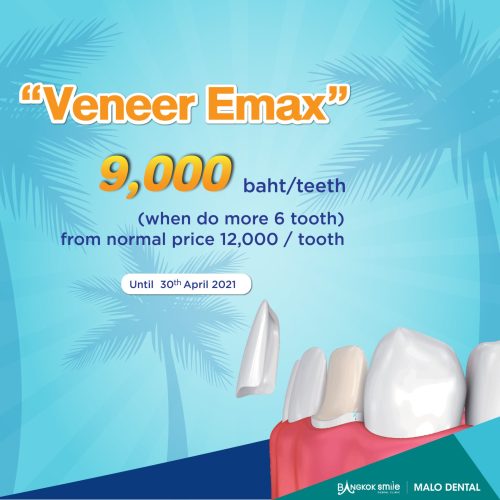 Cosmetic dentistry is about making people feel better
Getting cosmetic dentistry isn't about wanting to impress people or flaunting high status. When you really look into why people get cosmetic dentistry, it's because they want to feel better about themselves. They want to stop worrying about that stain or crack on their front tooth. They're tired of hiding their smile when they know they should be showing it off.
No one should go through life struggling with their confidence because of their teeth. There are so many options in cosmetic dentistry that make getting treatment easy and affordable. Don't let something like a crooked tooth or a gummy smile keep you from feeling and looking your best.
Dental Veneers
How can a dental veneer help me?

A dental veneer is the ultimate dental treatment solution for patient with broken or chipped teeth, short and discolored teeth as well as those patients who want to have a perfect set of teeth without the need to go through extensive and time-consuming orthodontic treatment.
Modern dental technology allows fabrication of very strong dental veneers that can be as thin as a contact lens. This technology allows our dental specialist at Bangkok Smile MALO DENTAL to be ultra conservative in preparation of natural teeth and in some instances no preparation is necessary.
Contact us at:
Messaging consultant Inbox https://lnkd.in/dpR4eJ4
Mobile consultants 02 105 4288 (English press 1)
Register BSDC treatment Form https://www.bangkoksmiledental.com/contact-us.php
Our website www.bangkoksmiledental.com