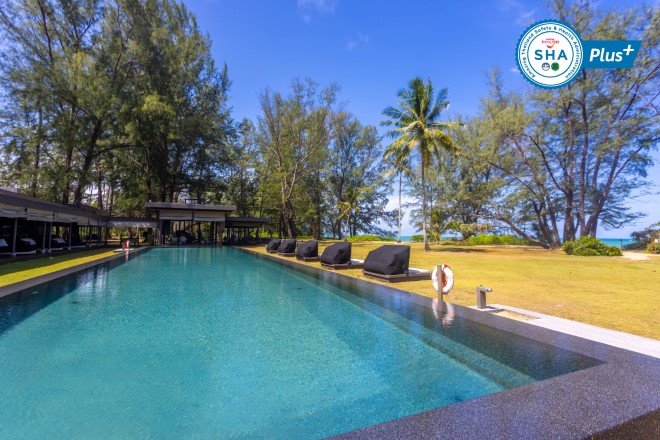 Welcome home to Thailand with our 7-nights offer under the 'Phuket Sandbox' model.
Whether traveling as a couple or as a family, we have included extra benefits and
activities to make your stay even more comfortable, and for you and your
family to have the perfect experience when returning home.
Our incredible rates start from 28,598+++ for 7-nights,
with kids staying and dining with our compliments.
Offer highlights include roundtrip airport transfers, half board meals, roundtrip transfers
for compulsory PCR tests, exciting resort activities, special offers on Spa treatments,
inclusive minibar and savings on food & beverage and laundry services.
Bookings can be made from now for stays from now – 22 December 2021
*Terms & conditions apply
Our SHA+ certification assures you that our team members have been fully vaccinated
and of our commitment to adhering to all recommended COVID-19 safety protocols.
Travel safe and stay with confidence under the 'Phuket Sandbox' model.
Find out more and make the most of your island return!
For more information, please contact :https://salaphuket.salahospitality.com