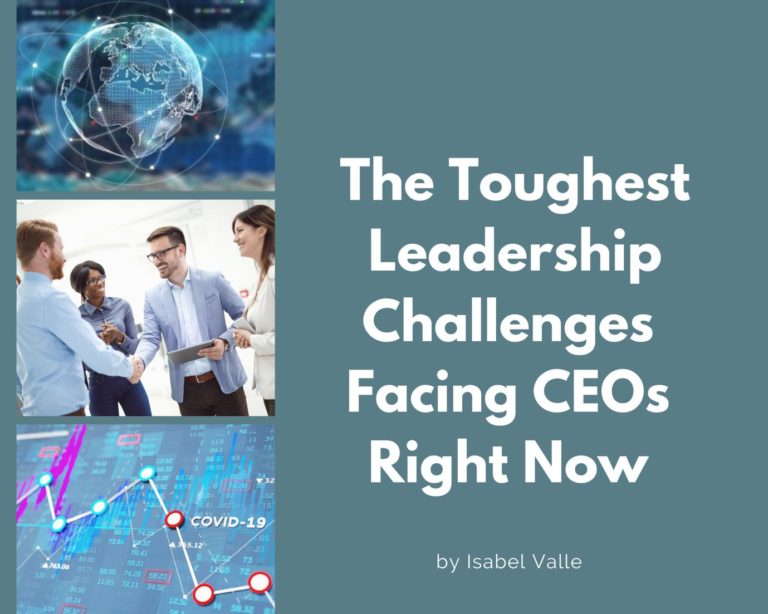 Ever wondered what's keeping CEOs awake at night as they lead their businesses to recovery?
Covid-19 is testing CEOs like never before. With most forecasts and strategic plans being tossed in the bin, businesses have had to quickly shift from reaction mode, to survival mode and lastly, into the recovery mode. There are still more hardships ahead, and it's pretty safe to assume that we will continue to live with the impact of Covid-19 for years to come.
Responding to the pandemic in early 2020 was an exercise in crisis leadership. In 2021, it feels more like a painful marathon that will never end, and CEOs are picking up the pieces from a period in time like no other, looking at how they can navigate uncharted territory.
Leading an organization can be a challenge even in the best of times. But when it's 2021—in the aftermath of a global pandemic that ended 10 years of economic growth —being a top executive could be one of the toughest jobs around.
Based on insights from several studies, my own personal experience working with and conversing with CEOs all over, I want to share with you an updated account of what's on CEO's minds—and what troubles them the most – during the pandemic and beyond.
TOP CHALLENGES FACING TODAY'S CEOS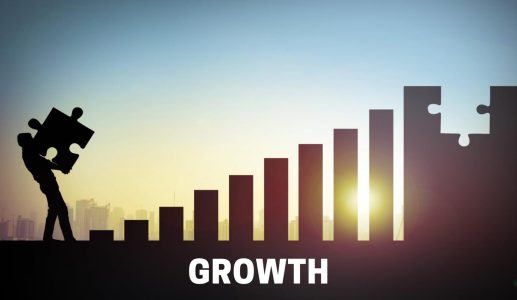 By far, the most common business challenge reported is related to growth. CEOs worry about managing growth and growing predictably.
With 80% of businesses reporting a reduction in revenue during the pandemic as a direct result of customers shutting down or postponing non-essential purchases, CEOs are looking at ways in which to jump-start the growth engine by creating new demand, rebuilding opportunity pipelines and re-engaging with customers.
Choosing the right growth strategies, adapting to new customer behaviours or creating new business models because of disruptive technologies is not easy task. CEOs are constantly seeking and filtering opportunities to grow and strengthen their businesses.
And if that wasn't challenging enough, CEOs will have to innovate at a time when growth is being hampered. It is tempting for CEOs to dial back on the long-term investments needed for success. But if they pull back too much, their companies will likely be behind the curve when the economy regains momentum. Figuring out how to strike the right balance between short-term priorities and long-term success will surely keep them up at night.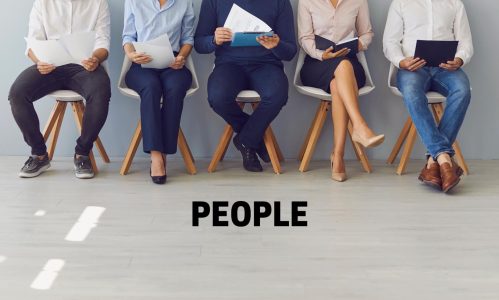 CEOs are concerned about their employees – their safety on the job, overall wellbeing, whilst keeping up morale and managing people's fears.
A business is only as successful as its employees, and that goes for any industry. For that reason, I want to go deeper into the challenges that CEOs are faced with when it comes to their people right now:
Morale
The past year has been stressful for everyone— leaders and employees alike. Today's CEOs are challenged to motivate a highly dispersed workforce with diverse needs. They need to keep employees motivated, productive and engaged, while avoiding burnout and inspiring the organization for what could be a tough recovery ahead.
Diversity
Pandemic or not, companies need to remain focused on the issues of inequality and systemic bias, embracing an appreciation for diversity in all its forms.
Recent studies show that the disappearance of women from the workforce will worsen due to pandemic burdens being shouldered by women, undermining diversity, wiping out hard-fought gains in leadership and pay-equity, and robbing the future talent pipeline of female leaders. CEOs will need to approve new measures to retain talent and generate loyalty to remain competitive now and protect women leaders for their leadership pipeline.
Attracting and retaining top talent
At the best of times, attracting and retaining talent is a top priority for CEOs. Given the effect the pandemic has had on the job market, one might imagine this task is easier than ever. Unfortunately, that's far from the truth.
While there may be more candidates than usual, attracting quality talent and retaining top performers still remains a struggle, worsened by Covid-19 and its effects on the workplace. We are facing a tight labour market. For mature economies like the U.S., Germany and Japan, demand is exceeding supply at historic levels, whereas for emerging markets, the challenge is a shortage of qualified candidates, not a lack of people.
Building A Strong Management Team
Having a strong management team will have the most impact on any challenge a CEO is struggling with. Amid the pandemic, strong management teams have never played a more important role. This crisis has highlighted the critical need for both talented leaders and for empowering those leaders and the teams around them. Many have risen to the challenge, working hard to ensure their organizational missions and longer-term survival while simultaneously focusing on the immediate safety and welfare of their people.
Developing next-generation leaders
In recognizing the need to invest in succession planning for future achievement, there is a high need to develop future-ready leaders. CEOs must shift their focus to upskilling current employees and retrain them for more important positions. Promoting employees from within the organization shows that an employer is willing to invest in their career growth. This sentiment can go a long way in retaining top talent. Baby boomers are retiring by the thousands. Putting effort into succession planning is necessary to proactively guard against losses in knowledge or an understaffed C-suite.
Nurturing A Strong Company Culture
Culture is the unique force that connects people in a company. This is the time to power up your culture to help you attract and retain top talent and climb out of the crisis stronger. In this economic environment, CEOs need to remember that short-term financial metrics are just one part of the equation. They need to place even more emphasis on building and maintaining a strong company culture, actively working on ways to make their companies attractive and enticing places to work.
Defining a clear people strategy for the future of work will be critical, with a focus not only on the digital technologies required, but also engaged employees who are motivated and ready to join the CEO on this journey.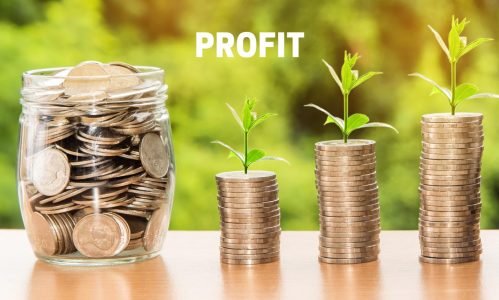 Maintaining profitability and healthy cash flow is another very common theme keeping CEOs awake at night. Both cash flow and liquidity are top of mind for many CEOs, who were caught not having sufficient ready cash during the pandemic. 
In a recent BCG survey of business leaders, almost half said that they expect their company's profits to decline by more than 20%, and 90% are planning company-wide cost-reduction programs.
To remain in competitive positions,  CEOs must consider not only risks but also opportunities, must act early, take a long-term perspective and focus on growth as well as cost reductions. This will require more than a rapid crisis response over the course of a few weeks or months. Winning the fight will be a marathon which has no clear end in plain sight.
For most CEOs, the immediate priority is to secure the cost efficiency and continuity of their current operating model. However, in addition to having short-term liquidity and stability, CEOs must also ensure that the entire operating model and cost structure can support the next 12 to 24 months. To make it happen, CEOs must lead efforts to actively manage liquidity and net working capital as well as to reduce costs across the company, whilst continuing to manage the top line pricing and channels to secure margins.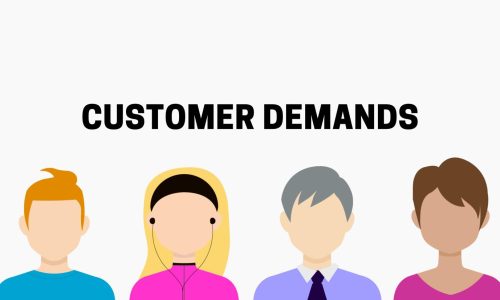 Covid-19 is changing how consumers behave across all domains of life. From the surge in e-commerce, remote working and learning, changing of brand preferences, higher unemployment and the decline in discretionary spending, the pandemic has changed consumer behaviour significantly and abruptly, with more changes expected as the crisis subsides.
During periods of unprecedented change, it's essential that CEOs seek to deeply understand how these changes are impacting their customers. After all, amid all of the pandemic-induced transformation, your customers' needs and priorities have most likely shifted as well. Understanding their new reality can result in opportunities to develop better customer experiences and create even greater value.
However, we are still unsure we understand the long-term impact of consumer behaviour changes. We may have covered a decade in days when it comes to the adoption of digital channels, but there is now indication that consumers have begun using those channels less in the six months leading up to April 2021. Now that consumers have more freedom to choose, it is still unclear whether they will prefer more virtual or physical-channel interactions in certain industries.
CEOs must reimagine their offering and adapt their business model in response to changes in customers' demand preferences. They must also identify the opportunities for breakthrough innovations and leading-edge software during such market changes.
During the pandemic, the market opportunity is even bigger and more exciting than before, and CEOs must act quickly and decisively to pivot their companies towards the products and/or services that are more in demand these days.
CEOs need to always be looking for the next great opportunity—whether it is new markets or new approaches to manufacturing or distribution. And, as we move through 2021, innovation needs to be prioritized to thrive in our "new normal."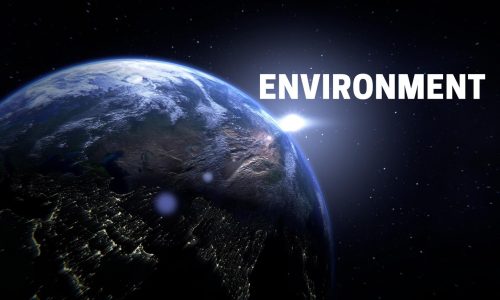 Virtually overnight, the economic shock caused by the pandemic has given rise to a new reality that leaders must discern, adapt to, and shape. This new reality is marked by shifting customer needs and behaviours, increased uncertainty and volatility, and a swing of globalization and industry trends. For most companies, this challenging environment will cause significant decreases in revenues and profits.
Today, CEOs are concerned about continued uncertainty around global trade, global recession, increasing competition, global political instability, and tightening labour markets – all proving significant restraints on business growth.
The pandemic is affecting each industry, company, and individual in unique ways —with most of us continuing to feel uneasy about what's next. Uncertainty comes at us from all sides. We question the length of the pandemic, the direction of the economy, and the unknown impact to our markets. CEOs are relying on their instincts and judgment to adapt quickly and make the best decisions.
CEOs have to manage multiple changes on many different fronts simultaneously, with high degree of complexity, such as the need to create new business models because of disruptive technologies, cybersecurity concerns, staying competitive in a crowded marketplace, adopting remote work practices and flexible working arrangements as a more permanent option.
Managing a business during a pandemic requires rethinking everything. Every aspect of business is up for re-evaluation, from the most granular to the most overarching level. CEOs must stay focused and quickly pivot in response to the new risks and opportunities, requiring changes in organizational culture, structure, leadership and a continuous evolution of their workforce.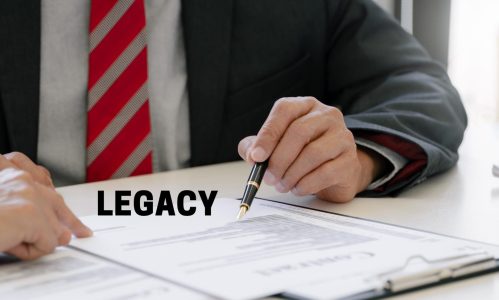 Whether they communicate this to their people or not, every CEO has legacy in their mind. One of my favourite questions to CEOs all over the world is this: As the CEO of your company, what is the one thing you want to be remembered for?
Legacy building enables CEOs to craft a grand vision, to identify with the why they do what they do and provide success measurements to help them achieve it. A strong legacy is made up of an entire body of work over one's life time.
We may be going through one of the most challenging times in history, and yet if CEOs are constantly overwhelmed by the urgent and necessary for the company now, they may strip themselves from the opportunity to focus on what's really important. In short, a CEO's desired future legacy will guide the judgements they make and business ethics they follow today.
PwC 17th Global CEO Survey found that CEOs wanted their legacies to be that they grew or transformed their businesses. They wanted to be remembered for things like: making their business a pioneer in its field; introducing a culture of innovation; entering new markets; and growing a company against all odds.
Time is of the essence for companies striving to combat the immediate impact of Covid-19 while also laying the foundation for a strong future. Every day in this crisis can seem like an eternity, yet the decisions CEOs take now will shape their legacy as company leaders.
The Covid-19 crisis is proving to be a revealing test of leadership, and those leaders who are able to cope with the extraordinary personal and professional challenges will emerge from it with resilience, confidence and forward looking needed to thrive at all costs.
For CEOs, a crisis is the time to step up. CEOs are bearing the bulk of the pressure to manage strategy, people and execution as well as keeping the company healthy, profitable, and growing. It's a tall order for anyone; even highly experienced and successful leaders share many of the same worries. If any of the above pain points resonates with you, know that you're not alone.
My CEO clients know and believe that time and space for reflection and thinking is crucial for clarity and strategic process. And they have a hard time finding the space. I challenge all of you to schedule space in your calendar and treat it as a priority just as you do any other meetings. Having an Executive Coach on hand can also help CEOs discuss ideas, be a sounding board and strategize a successful roadmap.
What's keeping you up at night? Is it on this list, or is it something entirely different? Please reach out and share your biggest business challenge.