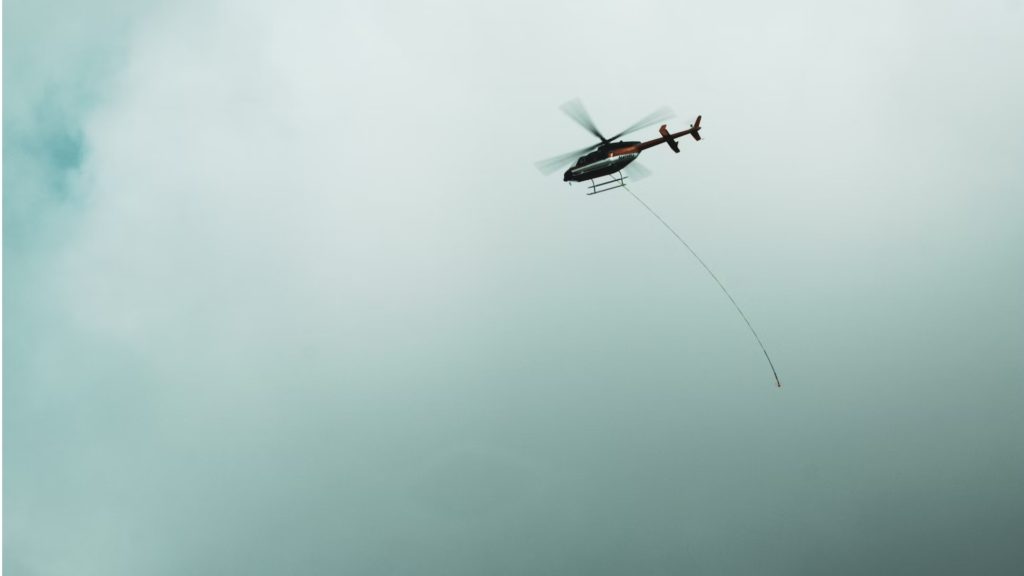 Traveling to exotic places is a thrilling experience that can also come with the unexpected. While most people secure basic travel insurance before going on a trip, many overlook the importance of medical evacuation insurance until it is too late.
Earlier this year, a British traveler was involved in a serious motorbike accident on the island of Koh Tao that left him in need of urgent medical attention. Unfortunately, his insurance policy did not provide coverage for the exorbitant treatment costs due to exceptions buried in the policy's fine print.
Our friends at Pacific Prime Thailand are all too familiar with cautionary tales such as these and are here to discuss medical evacuation insurance, what it covers, and how to choose the right policy to help you enjoy a stress-free trip.
The role of travel insurance
A comprehensive travel insurance policy is an essential safeguard against unforeseen medical expenses while traveling. However, since different policies have different scopes of coverage, it's imperative to carefully go over the terms and conditions before departure.
Understanding medical evacuation insurance
Medical evacuation insurance is a specialized form of coverage that covers the costs related to emergency medical transport, including air ambulance services and medical escorts.
Policyholders without medical evacuation coverage might face the hefty financial burden of emergency evacuations, which can cost hundreds of thousands of USD or more in places like Thailand.
What medical evacuation insurance covers
Emergency medical transport, medical escort expenses, companion travel expenses, and repatriation costs are commonly covered under a comprehensive medical evacuation insurance plan. Let's take a closer look.
Emergency medical transport: If a serious accident or medical emergency occurs, medical evacuation insurance ensures that you're promptly transported to the nearest hospital or healthcare facility for medical attention.
Medical escort expenses: If you need to travel back home after getting injured, this insurance helps cover the expenses of a medical escort and accompanying medical professionals.
Companion travel expenses: Traveling with loved ones? This coverage extends to their transportation costs back home for guaranteed safety and well-being.
Repatriation costs: In the unfortunate event of injury or death while traveling, this insurance covers the costs associated with repatriating the individual or their remains to their home country.
Even though insurance policies can vary, it's highly advisable to consider adding medical evacuation coverage to your travel insurance plan.
Selecting the right medical evacuation insurance policy
From determining your coverage needs to comparing policies and more, choosing the best medical evacuation insurance policy requires careful consideration to ensure adequate protection.
The first thing you'll want to do is determine your coverage needs. Calculate the potential costs of emergency medical transport to your home country so you can look for insurance that covers the expense.
Next, you'll need to compare policies from different insurance providers to find the right fit. Weigh costs against coverage before narrowing down on a policy that matches your budget and needs.
Last but certainly not least, it's imperative to thoroughly read and comprehend the details of coverage, including any limitations or exclusions that could impact your insurance benefits.
Get expert guidance from Pacific Prime Thailand
In a world where anything can happen, investing in medical evacuation is a smart decision for any traveler. The aforementioned story of the British traveler serves as a stark reminder that understanding insurance policies is a responsibility that shouldn't be overlooked.
By choosing comprehensive coverage and partnering with a reputable insurance broker like
Pacific Prime Thailand, you can embark on your journey with the confidence that you are protected against the unexpected. Bon voyage!
Whichever type of health insurance plan you're looking for, Pacific Prime Thailand is here to help you with all of your insurance needs. With over 20 years of industry experience, the global health insurance brokerage compares plans from reputable insurers for individuals and businesses to help them find the right fit. Contact Pacific Prime Thailand for impartial insurance advice and a free quote today.