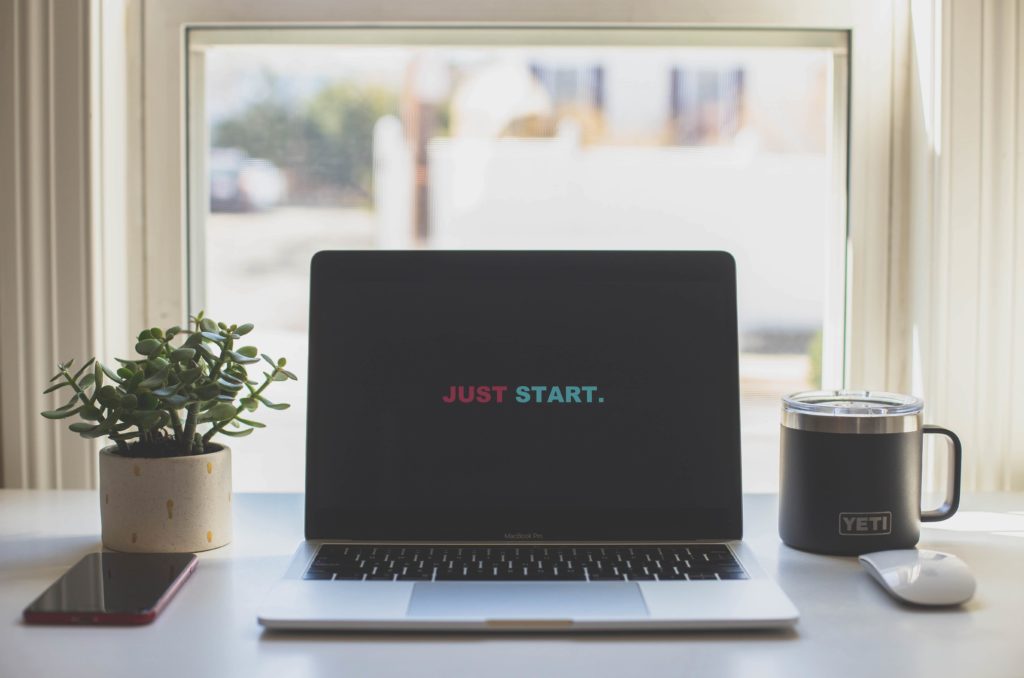 Don't we all hate the scale once in a while?
Situations where you stand cursing it from left to right, assuming that the display needs recalibrating, or knowing that the batteries need to be replaced?
Or where we try out a different scale to see whether our serotonin levels rise to happier levels?
Or have you gained some weight during these pandemic times and still blame it on the situation? Interesting.
Recently, I had a chat with my coach about the effects of WFH and the compulsory lockdowns put in place. Particularly discussing nutrition and movement, we both have seen signs of people gaining weight and being inactive during these months. And there is no scale needed to confirm all the above.
I have received various messages from friends and associates stating that 'health and wellness are so important" during these adaptive times.
While these words of wisdom resonate across the Internet, actions to pursue a healthy "you" are not always put into practice. Expanded bellies, depressed states, watching Netflix, or glued to one's mobile, are not my definitions of "health and wellness are so important". I believe in following by example and practising what I preach.
I have seen visual confirmations that these words were said, followed by posts that confirm the contrary.
We tend to say it but more frequently disassociate ourselves from taking action. We believe that saying these words works its magic throughout our lives and leads to results. The feeling of just adding it to one's vocabulary is not enough. And hearing stories what people gained in 2 months are tales that describe merely the tip of the iceberg. Nobody wants to endure the feeling of seeing the needle tipping to their wrong side of the scale.
And the promises we make to ourselves to shed those add-on fat layers when things turn back to "normal". 2021 will be as 'normal' as 2020, and maybe 2022 will follow in the same footsteps. And waiting for the right moment does not make that start even better.
If you have the knowledge of what works and what doesn't, create habits, build systems, take responsibility, and have a task-oriented mindset, then you are off to a flying start. These are essential focus points to overcome these periods. We all have areas that we have full or partial control over, and one of these is our health.
Allow me to share a few tips and recommendations that are part of my daily routine to stay in shape.
Eat only when you are hungry
When lazing around, places are closed or feeling the burden of not moving around like before, we tend to use food as therapy. We feel our stress levels elevating and see our couch as the place to camp out when things are closed. Controlling your hunger cues is essential. Regularly drink a glass of water to alleviate this sense of appetite when the urge of eating is rising.
Eat whole, less-processed food
There is no better time than now to start cooking for yourself and your family. For many, it has a relaxing effect (drops cortisol levels). It can ooze you in a state where time moves faster, and it gives you control of what you eat. Go for less-processed foods that are more filling, have more nutrients and ensure you don't spike insulin levels too much. Vegetables, lean meats, nuts and seeds, eggs, and seafood are some great choices.
Delete food delivery apps
What you do not have any longer, you may not miss in the end. Technology is great, but it can be an anchor to grab your phone and order more than what you need. If it is within your range, the chances that you will use it are more likely than you may expect. Go shopping at supermarkets and grocery stores for what you need. Not only does it increase movement; it also allows you to be in full control of what you get served on your plate.
Control your Environment
This topic is closely connected to the above. If you buy beer, you will drink beer. If you put a bottle of beer in front of you (on a table or in the fridge), the chances that you drink it are more likely than stacking it at the back of your refrigerator. An effective technique is having a bottle of water near you at all times. We all had those moments where we bought something a long time ago, put it in the back of the kitchen cabinet, and find out weeks later it is way past its expiry date.
The same can apply to your midnight snack, your workout gear, or that book you were so eager to finish. See the connection?
Move
Humans are born to move.
While nutrition takes up more than 50% of our shifts in energy balance, our body works best when we move. When feeling confined, movement helps our mental state as much as our physical state. Light stretching a few times a day; go for a 15-minute walk around your residential area; do some squats, or subscribe to an online virtual class and partake in a yoga class can make a huge difference. Ideas aplenty!
Sleep
With time on your hands and knowing that tomorrow may be another day of the same, changing your sleep patterns will not benefit your health either. Routines and consistency are essentials when keen not getting a six times one-pack. Aim for 7-9 hours of quality sleep every night. I highly recommend going to bed and waking up at the same time every day (including weekends). These sleeping habits (among many other benefits) can keep your weight relatively balanced and under control.
Block time off in your calendar
When we have something blocked off digitally, the chances that we will do it are by far more likely than to loosely apply it during the day. And this relates to all the above. Go and set your alarm when it is time to go to bed, do that 45-minute yoga session, or get cooking will do their magic without you realizing it. Even checking your social media channels during certain hours may be a time block you can consider.
Heck, you can even set your mobile on "do not disturb" when in need to focus on something else.
Journaling and Meditation
By taking time to reflect on the day, both positively and negatively, you give your brain the chance to 'reset' itself. Mostly done early in the morning or before bedtime, some form of casting off the thoughts of the day through meditation (I use Insight Timer) are wonderful means to get some respite. Common alternatives are to get in the habit of reading a few pages each day; listen to music; cuddle with your pet, or simply write down all your worries, wins, and breakthroughs are all excellent means to help you mentally. Even if it is only for 5 minutes.
It is very easy to gain weight during these times or lose track of what aspects of working from home may bring. And seeing you shredding this excess in the same time you have gained it is not going to happen. There is no need to present you with a scientifically published paper to support this claim.
I offer free introduction calls on all the above and more when you need to tackle all the above during these demanding times and thrive again.
And tips for you not to use the scale to get you thriving.
The man who moves a mountain begins by carrying away small stones. | Confucius