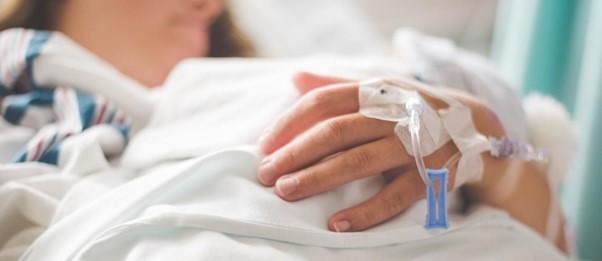 .
Despite its many advantages, one concern for expats moving to Thailand is the country's public healthcare system. Thailand draws in travelers from all corners of the globe with its picturesque beaches, rich culture, historical landmarks, and delectable cuisines. For these reasons and more, many foreigners decide to call Thailand home.
Thanks to its affordable cost of living, tropical climate, and expat community, it's no wonder that Thailand has grown to become a leading destination for expats and digital nomads alike. It offers countless opportunities for entrepreneurial endeavors with its modern amenities, and its reliable internet connectivity and abundance of co-working spaces also make it ideal for remote work.
Essentially, the Land of Smiles offers an enticing blend of productivity and leisure that expats can't resist. With that said, our friends at Pacific Prime Thailand are here to share why expats should have private health coverage during their time in Thailand.
Understanding the limitations of Thailand's public healthcare system
From inadequate resources and language barriers to quality of care and long wait times, many challenges regarding Thailand's public healthcare system make it less than ideal for expats.
Inadequate resources: While Thailand ranks highly for global health security, the public healthcare system doesn't have enough resources, which means hospital beds, medical equipment, and essential medications shortages are common.
Language barriers: Most doctors and medical staff in public hospitals communicate in Thai. Being unable to communicate effectively in an emergency is not only incredibly stressful, but it can even be the difference between life and death.
Wait times: Like the majority of public healthcare systems, government hospitals in Thailand are notorious for their long wait times.
Quality of care: The quality of care fluctuates in Thailand's public healthcare system due to uneven resource allocation and varying experience levels among medical professionals.
Lack of privacy: Limited availability of private rooms in public hospitals means patients often have to share accommodations, which is less than ideal if you're hoping for privacy and comfort.
Insufficient follow-up care: Follow-up care is essential to a complete recovery, improper follow-up care after treatment can result in recurring health issues.
Expats may also be surprised to learn that mental health services are very limited in the public healthcare system. Similarly, even medical procedures and treatments that are deemed necessary may not be covered, resulting in a hefty hospital bill that you'll have to pay for out of pocket. That is unless you have insurance.
Why most expats prefer private healthcare in Thailand
Now that you understand the limitations of Thailand's public healthcare system, it's worth exploring the reasons why many expats in Thailand invest in private health insurance – even when they already have employer-provided insurance. From better facilities to more flexibility, let's look at the benefits of private health insurance for expats in Thailand.
Diverse choices
Private health insurance gives expats access to a broad network of hospitals, clinics, doctors, and medical treatments, surpassing the limited options available within Thailand's public healthcare system. This wide range allows expats to choose from medical providers that best suit their preferences and needs.
In addition, private medical insurance plans often include extra services such as health checkups, dental care, and immunizations, offering comprehensive coverage for different healthcare requirements.
Life-saving support
One noteworthy advantage of private health insurance is that it includes medical evacuation services. During emergencies and critical medical situations, emergency evacuation services ensure that expats can be quickly transferred to a medical facility with the appropriate medical equipment or repatriated to their home country for treatment if necessary.
Superior facilities
Private healthcare facilities in Thailand are recognized for their first-rate resources and cutting-edge medical equipment, as well as for prioritizing patient comfort and satisfaction. Expats can expect shorter wait times for everything from appointments and tests to treatments, allowing for a more efficient healthcare experience.
Additionally, private medical facilities have multilingual staff, which ensures effective communication and personalized medical care for foreigners who may not be fluent in Thai.
Comprehensive coverage
From emergency care and hospitalization to prescription medications and outpatient treatments, private medical insurance plans provide extensive coverage, giving expats the peace of mind that comes from knowing they're protected against a variety of medical needs and potential healthcare costs.
Private health insurers also offer 24/7 assistance for medical emergencies, allowing expats to get medical attention at all hours.
Straightforward claims process
Many private health insurers offer seamless and stress-free claims processes, which comes in handy for expats who are hoping to receive reimbursement for their medical expenses. A straightforward claim process allows you to focus on your health and well-being, without having to deal with administrative concerns.
Personalized plans
Private health insurance plans are designed to match your unique needs and budget. These policies allow you to choose coverage based on age, pre-existing medical conditions, and other factors.
With more flexibility, you can be sure you'll receive the most appropriate and tailored healthcare solutions for your unique circumstances.
Expats who secure private health insurance in Thailand can enjoy a host of benefits that exceed what the public healthcare system offers. Thanks to comprehensive coverage and timely access to medical care, expats with private medical insurance can enjoy peace of mind living in Thailand, all while protecting their health and well-being.
Whichever type of health insurance plan you choose, Pacific Prime Thailand is ready to help you with all of your insurance needs. The global health insurance brokerage compares plans from reputable insurers for individuals and businesses to help them find the right fit. Contact Pacific Prime Thailand for impartial insurance advice and a free quote today.