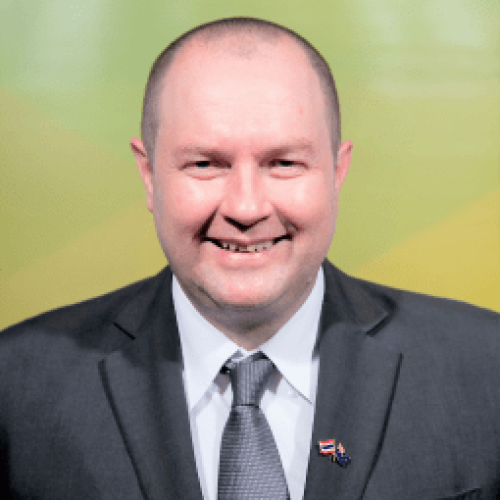 "Dear Austcham Members and Friends,
We appear to be returning to some normality, as the Thai and Australian governments continue to ease restrictions across their respective countries. We still have a long way to go in terms of business recovery though, with estimations varying from six months to three years depending on the sector.
Our Chamber has continued to work hard for our members through various activities from advocacy efforts to virtual events and business promotion opportunities.
We would like to start by informing our members that our regular meetings with the Australian Ambassador, H.E. Allan Mckinnon, and his team have proven fruitful, with the Ambassador communicating the top priorities of AustCham's members to the Prime Minister of Thailand, H.E. Prayut Chan-o-cha at Government House on Thursday 7th May 2020. The Ambassador's letter to President can be viewed here.
We hope you all were able to attend the AustCham ASEAN hosted Doing Business in ASEAN webinar with the Australian Minister for Trade, Tourism and Investment, the Hon. Simon Birmingham and panel, on Friday 29 May. It was great opportunity to hear from the Australian government and AustCham ASEAN on what their outlook is for doing business in ASEAN in the post-COVID era.
Following on from the Minister's presentation, we are pleased to be delivering a Thailand focused presentation on the 2020 Australian Business in ASEAN Survey on Tuesday 2nd June at 1pm, and hope you can join us then.
Our Committees have been busy with our Women in Leadership, Education, Manufacturing, Hospitality & Tourism, Digital Marketing, and Small Business & Entrepreneur committees all delivering and planning activities during this period; please keep an eye on the AustCham calendar for when the next events are scheduled.
We have also started our AustCham Member Focus Series aimed at providing our members a voice to share their expertise and advice with the AustCham community.
Finally, while we would still prefer to be hosting our monthly Sundowners at our member hotels, we are keeping the tradition going online and will host our next Virtual Sundowners on Thursday 4th June, 6pm onwards.
We hope you, your teams and all families are all coping during these difficult times, and please do not hesitate to reach out us if you need any assistance, have ideas, or would just like a chat.
Together as a community, we remain stronger!"